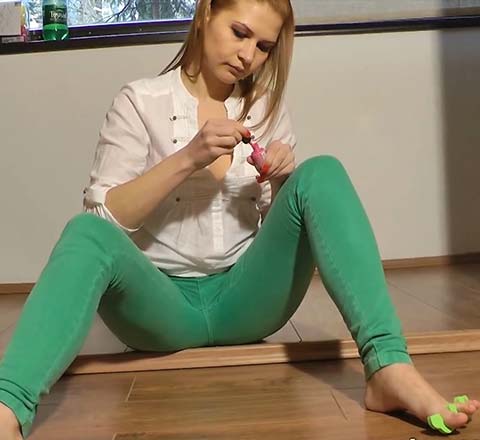 From Real Wetting we have the wonderful Dominika. We have had her before in Dominika Peeing In Her Jeans and Peeing In Her Bikini From Real wetting. Today she is in green jeans and doing a pedicure. She is sitting on the floor and her legs are open as she is painting her toes, this is such a wonderful position for her to pee in her crotch is in the perfect position and her waist band is pressing into her bladder.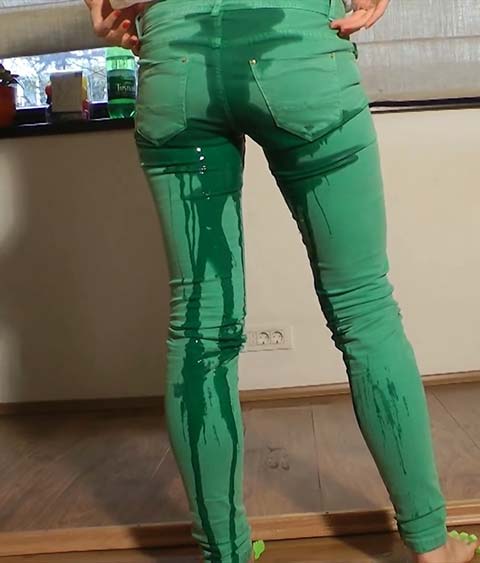 As Dominika is sitting she leans back and starts to pee the first drips of pee soak into her pants and then more and more pee gushes out. She lifts her bottom up a little and now as she is pissing in her pants her pee is running down to her bottom. It is as if she is presenting her crotch covered in denim to be sucked as she is peeing.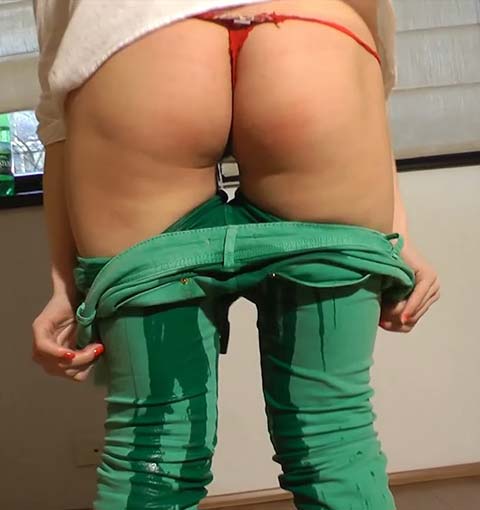 Dominika keeps on peeing in her pants and as she does she stands up and turns around. We can see her wonderful tight jeans as they are clinging to her bottom and the wonderful piss stain has made rivers down her kegs and the contrast in color is wonderful, her freshly pained toes are now getting soaked in her piss too. She pulls her piss soaked pants down to show her wet G-string. A truly wonderful pants peeing from Real Wetting.

See Dominika Peeing Her Pants Here


Filed under: Audreys Wetting Site and Desperation and Female Desperation and Jeans Peeing and Jeans Pissing and Peeing and Pissing and Pissing In Pants and Real Wetting
Posted on 07.02.14
Comments: 3 Comments


Tags: Desperate To Pee, Dominika Real Wetting, Female Desperation, Jeans Pee, Jeans Peeing, pants peeing, Real Wetting
3 Comments »
Sexy girl

Comment by Francois — July 2, 2014 @ 9:37 pm

I have a pair of green trousers just like those. I wonder what pissing myself would be like. By the way she's hot.

Comment by Pip — July 3, 2014 @ 2:03 am

What a colourful display of piss drenched pants. Pity she didn't go all the way and mess herself too.

Comment by David Daniels — August 2, 2014 @ 2:03 am
RSS feed for comments on this post.
Leave a comment