From Real Wetting we have the lovely Claudia. She has just arrived home from work and she is desperate to pee. We have had this hottie in the past in Swimsuit Peeing From Real Wetting and Claudia Peeing In Her Shiny Tights Today she is in tight jeans and looking so sexy. She is walking up the path and grabs her crotch she really needs to pee. She hurries a little and gets to the door, she is now busting.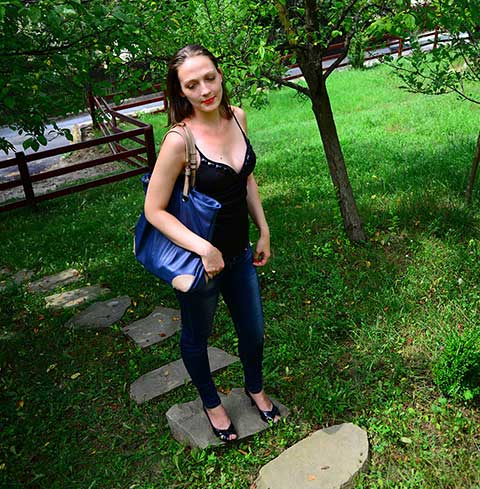 Claudia grabs her crotch and then looks in her bag for her keys she needs to pee now. She keeps looking but they are not there she squeezes her legs tighter together and then grabs her crotch. She is not going to be able to hold on. The waist band of her jeans is pressing into her bladder. She really is struggling and then it happens she loses control and starts to pee in her jeans.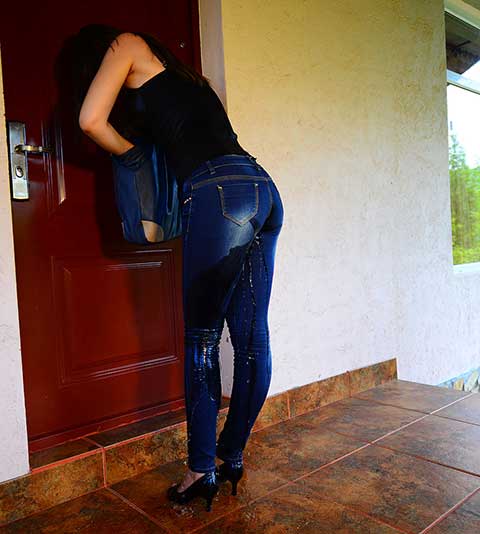 Claudia is peeing in her jeans, her piss is exploding through the denim and spraying everywhere. She has pee running down her legs and it is soaking into her shoes too. As she is peeing in her jeans the denim is getting the wonderful shiny look she really is one hot pissy mess. She finishes peeing in her jeans and as she stands there dripping she undoes them pulls them down and we get to see her piss soaked panties too. A super jeans wetting from Real Wetting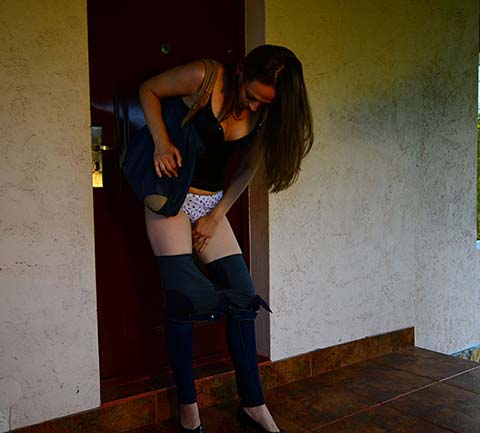 See Claudia Peeing In Here Jeans Here


Filed under: Audreys Wetting Site and Desperation and Female Desperation and Jeans Peeing and Jeans Pissing and Peeing and Pissing and Pissing In Pants and Pissing Pictures and Real Wetting
Posted on 10.10.16
Comments: 2 Comments


Tags: Audreys Wetting Site, Claudia Real Wetting, Desperate To Pee, Female Desperation, Jeans Pee, Jeans Peeing, Pissing In Pants, Real Wetting, wetting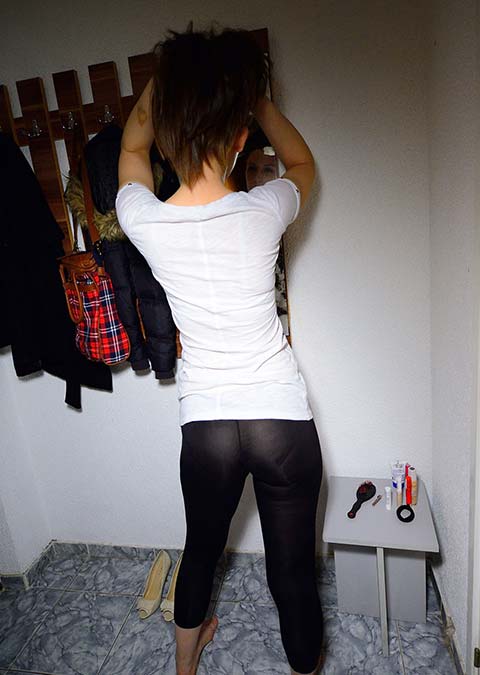 From Real Wetting we have the lovely Claudia. This is the first time we have had Claudia here and she has only appeared at Real wetting a couple of times, she makes a great wetter so let's hope we get more of her. She is in her leggings and getting ready to go out, she is putting makeup on and is feeling a little desperate to pee. She wants to finish what she is doing and up she plays with her hair she is getting more and more desperate to pee.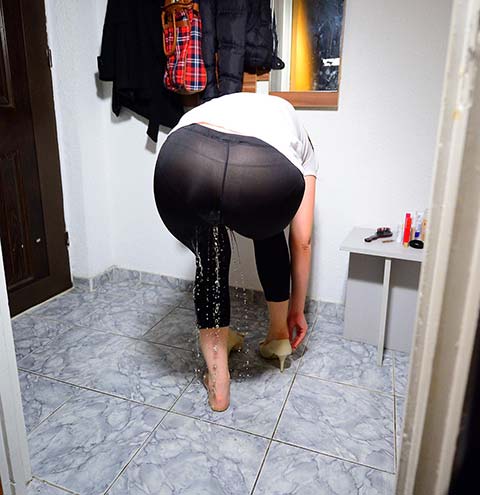 She keeps holding on and then when she crouches down to play with her show her bladder explodes and she starts to pee in her shiny tights. This is one explosion to her piss it is just flooding through the shiny fabric and is splashing on the ground not only are her legging getting soaked but her shoes are too.

Claudia Is pissing in her shiny tights and they are so soaked in piss that they have got even more shiny than they were. This is a wonderful wetting from Real Wetting Claudia finishes peeing and stands up. You can see her piss soaked panties showing underneath her tights. She then pulls her pissy tights down to give us a wonderful view of her piss soaked panties to. Just look at her panties clinging to her crotch what a wonderful sight.

See Claudia Desperate And Pissing Here


Filed under: Audreys Wetting Site and Peeing and Pissing and Pissing In Leggings and Pissing In Tights and Real Wetting
Posted on 07.28.14
Comments: 3 Comments


Tags: Audrey's Wetting Site, Claudia Real Wetting, Pissing In Tights, Pissing Leggings, Real Wetting, Tights Peeing, Tights Pissing