From Real Wetting AKA Audrey's Wetting Site we have the wonderful Audrey. We don't get that many updates staring the owner of the site but when we do we are very lucky. We join Audrey at the beach, she is doing some stretches and really enjoying the view.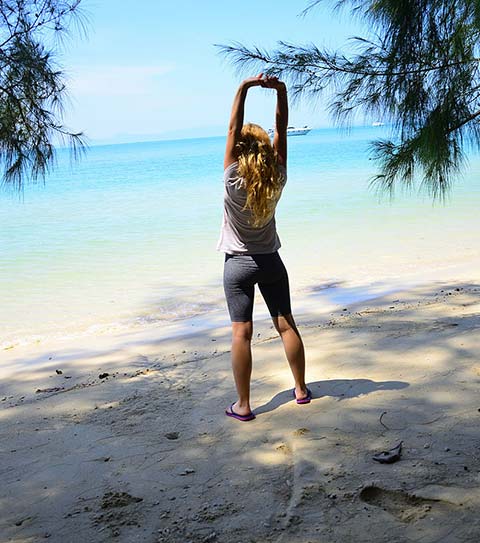 Audrey keeps on stretching and as she does she is showing of her wonderful body. She is starting to feel the need to pee and the more she is there the more she needs to pee. She looks around and sees that there is no one around and has a very dirty idea.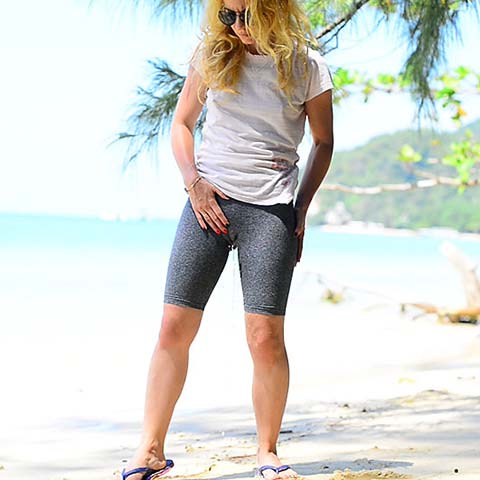 As she is standing on the beach with a lovely view behind her she starts to pee in her shorts. The crotch goes dark and then as she starts to pee more. There are pee rivers running down her legs and soaking into the sand. The grey of her shorts is really showing off the great piss patch that she is making. When she finishes pissing in her shorts she turns around and shows off her big wet batch. A super sexy shorts wetting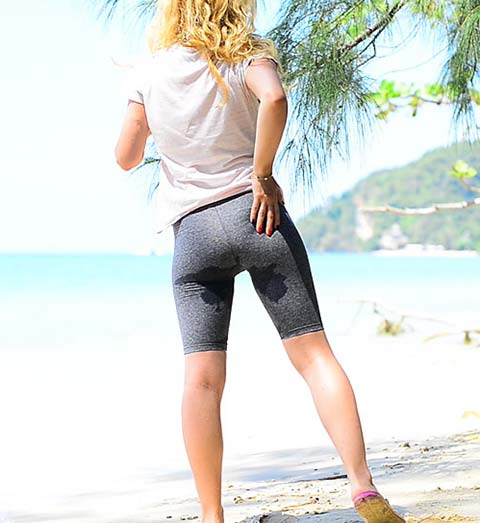 See Audrey Peeing In Her Shorts Here


Filed under: Audreys Wetting Site and Babes Peeing and Outdoor Pissing and Peeing and Pissing and Pissing In Shorts and Pissing Outdoor and Pissing Pictures and Real Wetting
Posted on 01.25.18
Comments: 1 Comment


Tags: Audrey Real Wetting, Audrey's Wetting Site, Audreys Wetting Site, Beach Pee, Outdoor Pissing, Peeing At The Beach, Pissing In Shorts, Real Wetting, shorts peeing, Shorts Pissing, wetting
The last post with Miss Hybrid went down so well that it is time for another. We were so lucky to have her come and visit PissBlog and to think she is such a naughty lady is wonderful. We start off today with her in her pantyhose outdoors, she really is one stunning lady, just look at her with her tight dress and black pantyhose. She lifts up her pantyhose and spreads her legs and we get to hope that in this gallery that she is going to start to pee in her pantyhose but unfortunately we don't get the golden fluid cascading through the nylon stockings instead she pulls them down and starts to pee. Sexy outdoor peeing which you can see here.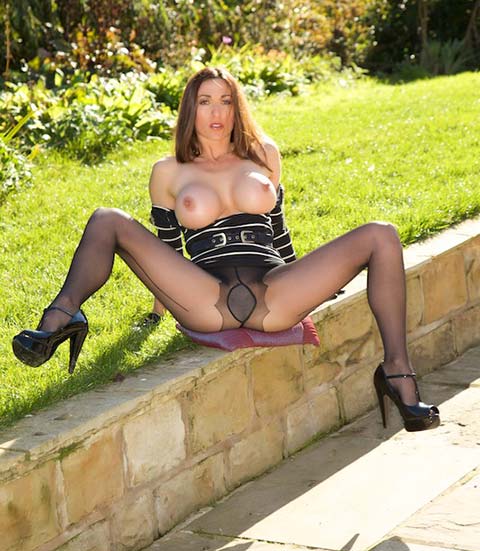 Next up from Miss Hybrid we have her peeing in the sea. The story for this shoot goes "Here I am cavorting on a stunning sunny beach, 1000's of miles from home, making the sea a little more salty. I drove 20km on a track to get to this quiet place. Late in the day I drove back to the hotel, washed the sand off and out before going to eat, in a local restaurant. I sat next to a couple, who had bizarrely been to the very same beach, the same day. Not only that, the photographs the husband had taken of me, showed that they were the couple who came and watched, from a short distance, while I was cavorting. Oh and the other thing, they only live 2 miles from me in England!" Just imagine how sexy it would have been to be the couple watching as Miss Hybrid plays and then pissed in the water watching as her pee splashed into the water and ran down her legs. See her pee in the sea here.

Last up we have her pissing on the stairs. Miss Hybrid is in latex on the stairs she poses and then lifts up her latex dress and starts to piss. Her piss is flowing out of her pussy and splashing on the stairs. Imagine the wonderful sounds that there would be in his pissing scene. See the stairs being pissed on here.


Filed under: Miss Hybrid and Outdoor Pissing and Peeing and Pissing and Pissing In Skirt
Posted on 11.22.13
Comments: 11 Comments


Tags: Beach Pee, Miss Hybrid, Outdoor Pissing, Peeing At The Beach, Pissing On Stairs, Pissing Outdoors, Pissing Pussy, shaved pussy peeing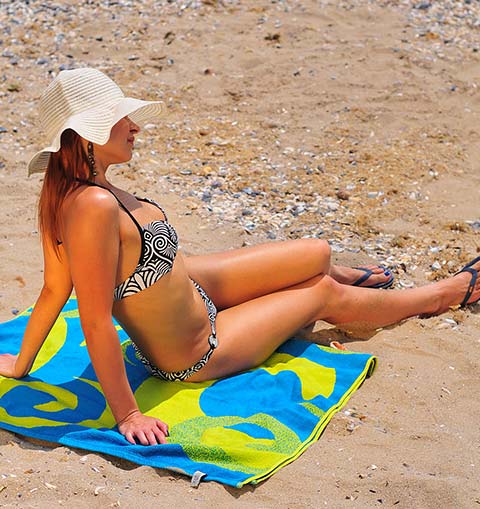 Real Wetting brings us these wonderful Bikini photos staring the lovely Dominika. Bikini wetting seems to be the elusive scenario at most peeing sites so it is great when we get one. We have had two swimsuits wettings from Real Wetting in the past Peeing In Her Swimsuit At The Beach and Peeing In Her Bikini. We start off with Dominika lying on the beach enjoying the sun. There is something so sexy seeing a hot chock in a bikini with a full bladder and here we can see Dominika with her bladder bulging.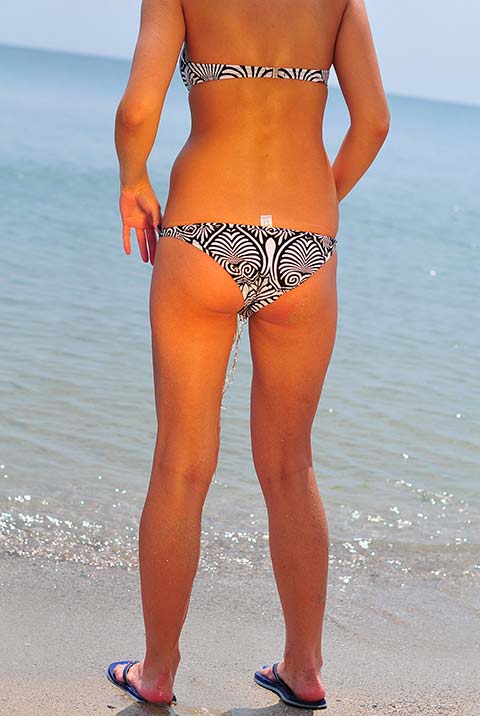 Dominika is looking hot in her swimsuit and she has got to the stage that she needs to pee, she stands up and walks down to the sea edge, she stands there and then as we are all waiting with anticipation she starts to pee in her bikini. What a wonderful stream as it starts her golden fluid is catching in the sun and sparkling as it flows through her Bikini.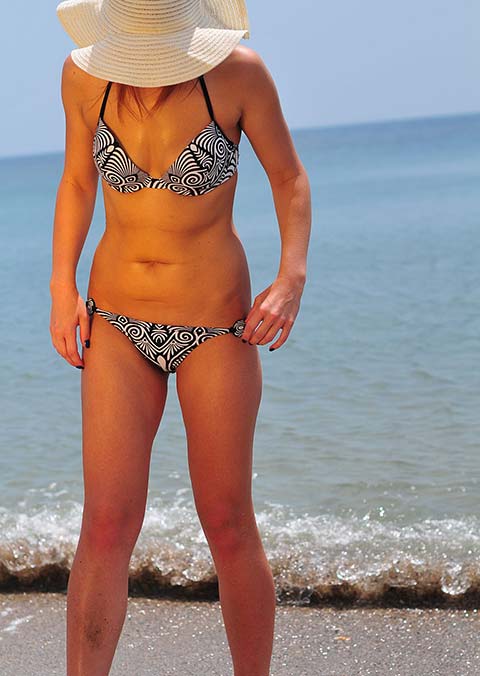 Dominika Is peeing in her bikini on the beach her piss is soaking her bikini bottoms and splashing on the sand, she has pee running down her legs and is making a wonderful mess.  She keeps peeing in her swimsuit her piss stops splashing on the sand and is now running down her legs and soaking her feet a lovely sight of piss soaked tanned legs. She finishes peeing and her bikini is dripping, she turns around and while we can't see the pee stain it is wonderful to know looking at the crotch of her bikini it is still dripping hot piss. A sexy bikini wetting from Real Wetting.

See Dominika Peeing In Her Bikini Here


Filed under: Outdoor Pissing and Peeing and Pissing and Pissing Outdoor and Real Wetting and Swimsuit Peeing
Posted on 10.17.13
Comments: None


Tags: Beach Pee, Bikini Peeing, Dominika Real Wetting, Peeing At The Beach, Real Wetting, Swimsuit Pee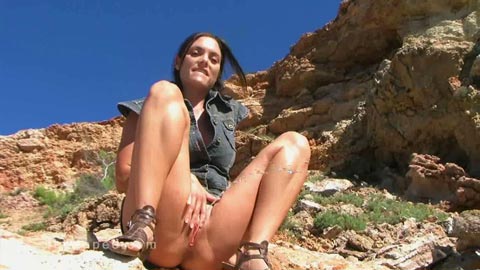 From Needapee we have three sets of outdoor peeing pictures. As you all must know I love seeing Rebekah Dee peeing outdoors.  We have had some great Needapee movies in the past and if you have missed them check out Rebekah Dee Peeing On A Mountain, Needapee Rebekah Dee Pissing On Herselfand Rebekah Dee Peeing In The Sun The first set of pictures for today are peeing by the sea Rebekah Dee wrote this at Needapee "Ahh the summer seems but a distance memory now, especially since the UK is in the grip of bitterly cold snap of weather. So I hope you'll let me reminisce with this video full of warm golden brown colors of autumn in the Med. Shot in a scenic spot of beauty by the ocean I climb up on to a boulder to offer you the best angle to se me pee into the warm afternoon sun!"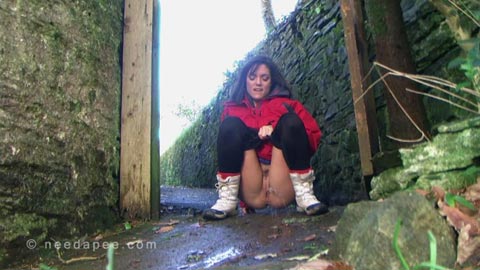 The next set of Needapee peeing pictures is peeing in a ally this was written at Needapee "I'm fond of exploring and rambling in the countryside but one inconvenience is the lack of bathrooms. This does however offer up an opportunity to be at one with nature. A girl quickly learns to take any opportunity that comes her way! On this recent trip I took a chance in an alley between two cottages. My heart was beating furiously as I slipped my pants down, put my knees together and preyed not to be caught!"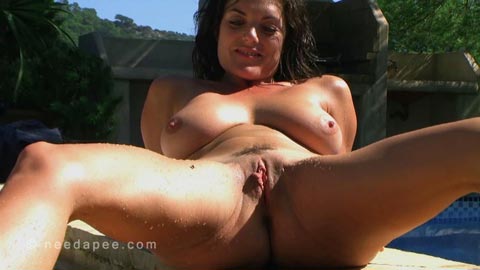 The last set we have is peeing by the pool written by Rebekah Dee "So there I was relaxing by the pool, basking naked in the sun, one leg in the pool and without a care in the World. So chilled and relaxed was I that my intention was to let my pee dribble out so that I could bath in a puddle of my warm piss. But then I saw that you were watching me and so I opened my legs so you could perv like the pee pervert that you are as I pissed all over the pools edge – and myself of course!" Such great peeing from Needapee


Filed under: Babes Peeing and Needapee and Outdoor Pissing and Peeing and Pissing and Pissing Outdoor and Rebekah Dee and Self Pissing
Posted on 11.29.11
Comments: None


Tags: Needapee, Outdoor Pissing, Peeing At The Beach, Pissing On Herself, Rebekah Dee, Sneaky Pee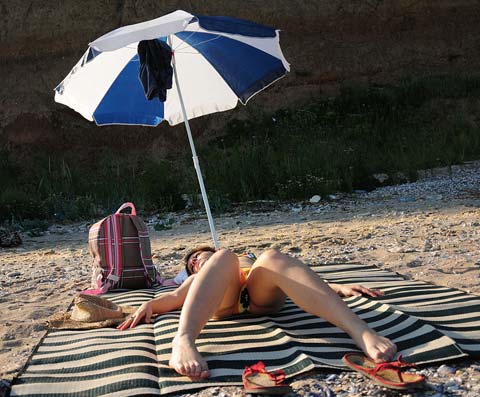 Audrey from Real Wetting peeing her swimsuit at the beach. This is a great wetting picture and movie set from Realwetting. Audrey is at the beach and enjoying the sun she needs to pee but is so relaxed that she doesn't want to get up to pee. What is a girl to do? After some squirming and some crotch grabbing she makes up her mind. Audrey looks around to see if anyone can see her and finds that no one is watching, she really needs to pee now. She gets up on her knees and starts to pee in her swimsuit and how sexy peeing in her swim suit at the beach. There are not many bikini peeing movies around, I am glad Audrey from real wetting has given us the pleasure of this swimsuit peeing.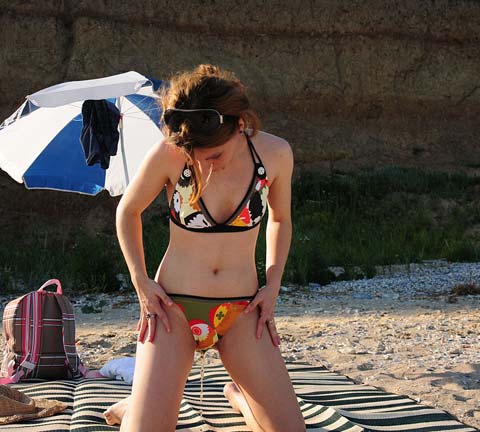 Audrey releases her bulging bladder and what a great look as her piss explodes through the crotch of her bikini, she is even peeing on her beach mat. The crotch of her swim suit is soaked and dripping and I bet it would feel so great. She then lies down again with her piss soaked mat under her and her wet peed in bikini. What a sexy Real Wetting movie this is we have the bikini peeing pictures and if you want to see the swimsuit peeing movie visit real wetting.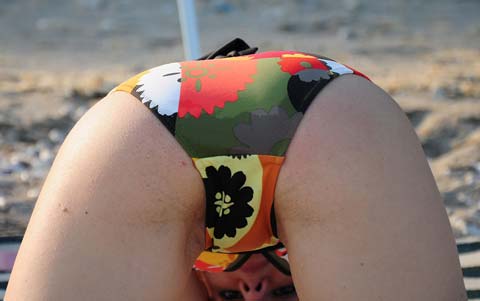 See The Swimsuit Peeing Pictures Here


Filed under: Audreys Wetting Site and Outdoor Pissing and Peeing and Pissing and Pissing Outdoor and Real Wetting and Swimsuit Peeing
Posted on 07.22.10
Comments: 3 Comments


Tags: Audrey's Wetting Site, Bikini Peeing, Desperate To Pee, Female Desperation, Peeing At The Beach, Real Wetting, Swimsuit Pee