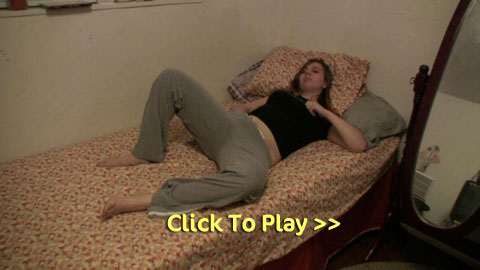 From HD wetting we have Sammy we have had the wetting pictures with her where she was masturbating while peeing in her panties Panty Peeing And Masturbating Sammy is a great HD Wetting lady and there are so many movies with her at HD Wetting it's a shame that she seems to have moved on. If you have missed some of her check out Jeans Peeing From HD Wetting and Public Jeans Peeing From HD Wetting Today in this HD Wetting movie she is lying on her bed, playing with her breasts, she has no bra on and is pinching her nipples. Sammy looks wonderful lying on the bed in her tracksuit pants and she is starting to play with herself. She moves from playing with her breasts to put a hand between her crotch and starts to rub.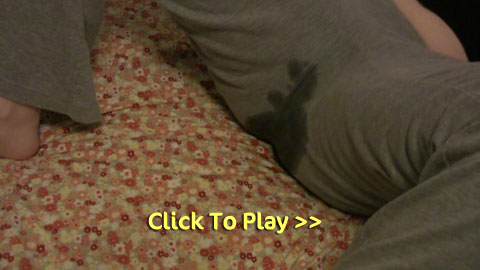 Sammy is lying on her bed rubbing herself, she puts her hand down her pants and really is enjoying it. She keeps tweaking her nipples and looking at her face she is in pure heaven as she is masturbating on the bed. She is getting closer and closer to cumming and then she starts to pee, you can see the dark patch in her pants as she is peeing and playing as she cums her pants are soaked and she has peed in her bed too. Imagine walking in just as she was cumming and starting to pee in the bed it, would be heaven. She may even need a spanking in her wet bed for being so dirty.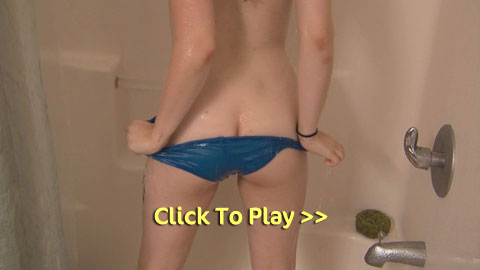 If you missed the Hd Wetting trailer that was posted around a year ago check it out HERE it's a year old but shows you a great amount of wetting scenes from HD Wetting. They have updated there website and are really going strong. The HD Website shows all the High Definition peeing movies that they have, you can browse through different categories or via the model's name. It there are now over 340 movies and they cover many different peeing situations. All the movies are in HD so perfect to play on a big TV. HD Wetting have recently found two new models. It would seem that the lovely Sammy has moved on but Mikki is still around and now there is Sosha and Paige. These two have been doing some fun lesbian peeing scenes recently. There are multiple updates a week at the moment so there is plenty of new stuff available. The new site design makes it easy to browse and you can stream the movies from your browser or download them.

See Sammy Peeing In Her Bed While Playing


Filed under: Babes Peeing and HD Wetting and Movies and Peeing and Pissing and Pissing In Bed and Pissing In Pants and Pissing Movies
Posted on 07.16.12
Comments: 3 Comments


Tags: Bed Wetting, Bedwetting, HD Wetting, pants peeing, Pissing In Bed, Pissing Movie, Sammy HD Wetting, Tracksuit Pants Peeing, Wetting The Bed
From Wetting Her Panties We have Faye outdoors in pants. We have had some great Wetting Her Panties posts in the past staring Faye, If you have missed them check out Faye X Pissing In Her Panties, Faye X Skirt And Panty Peeing and Knicker Wetting Movie With Fay X This time she is outdoors and on the balcony she looks so sexy and playful, just look at all the windows that will be able to see what she is about to do in her pants.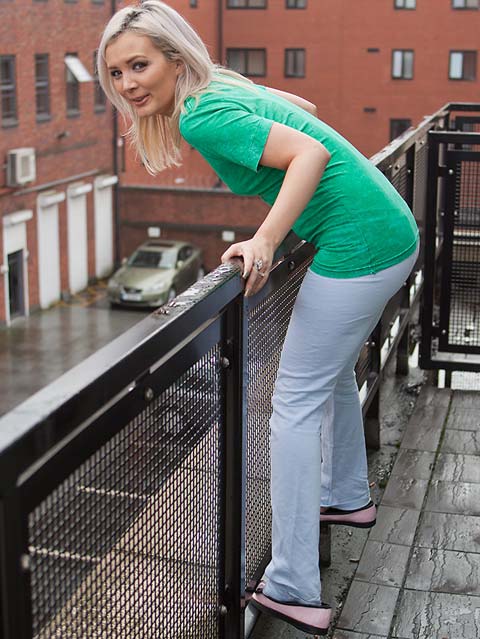 Faye is on the balcony and she starts to pee in her pants the little damp pee patch in her crotch grows and grows as she is peeing. Her pants get the lovely pee stream running down her legs this really is lovely and her pee is even running into her shoes. I bet her feet will be nice and warm now it looks cold out on the balcony where she is peeing in her pants.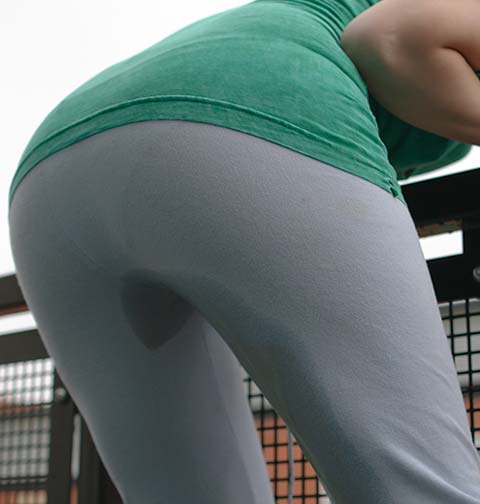 Faye finishes peeing in her pants just look how happy she is she really does seem to love pants and panty peeing. All the knicker wetting sets and pants peeing movies with her at Wetting Her Panties have her so happy. She shows off her pee patch in her pants takes off her shoes and pours out the piss. She then pulls down her pissed in pants and we get to see her pee soaked panties too. Just look at her, so happy sowing her pissed in knickers and she has no bra on and you can make out her hardening nipples. How great would it to have been in one of the windows watching as she was peeing in her pants and showing off her piss soaked panties. Another great set of wetting pictures from Wetting Her Panties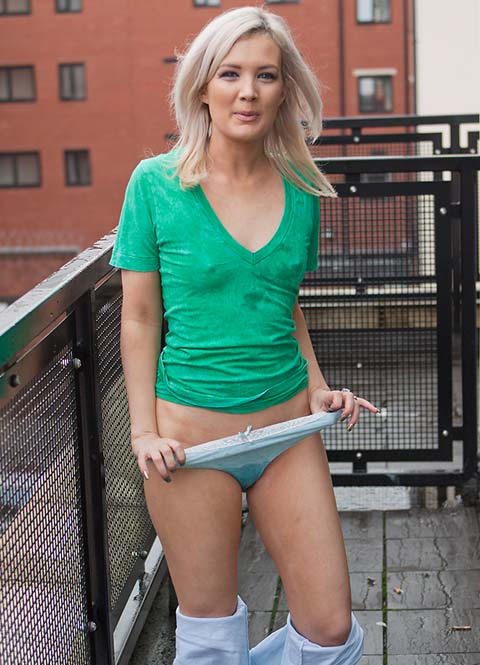 See Faye Peeing In Her Pants Here


Filed under: Babes Peeing and Outdoor Pissing and Peeing and Pissing and Pissing In Pants and wettingherpanties
Posted on 04.11.12
Comments: 4 Comments


Tags: Fay X, pants peeing, Pissing In Pants, Tracksuit Pants Peeing, wetting, wettingherpanties
From Wet In Public we have a couple of hot public pants peeing movies. Wet In Public is one great public wetting sites there have been some great public wetting movies from them here before and a couple of my favorites if you have missed them are Shorts Peeing In Public, Blonde Pissing In Skirt And Panties In The Street, Shorts Pissing In The Park, and of course Jeans Peeing On A Public Street. The first Wet In Public movie we have today has a lovely chick walking down the street she doesn't have a bra on under her top and you can see her breasts bouncing around. she stops and stands against a fence just look how desperate she must be squirming around and then she presses her legs tightly. She has started peeing and it is soaking her pants and running down her legs she looks so sexy and her nipples have got nice and hard peeing in public must turn her on. She turns around, we can see the damp fabric and off she walks.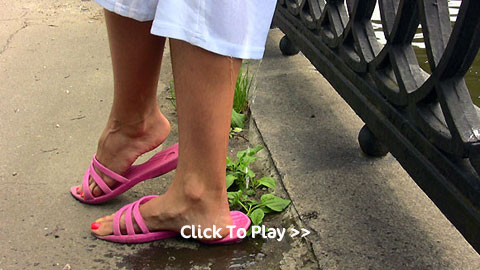 The next Wet In Public pants peeing movie we have has a brunette desperate to pee. It looks like she has been locked out if her apartment and we know what happens in these situations. She really is trying to get in. She is looking so desperate to pee, she knows she can't get in so the next best thing is to find a bathroom. She starts waling and then she just can't hold on sits on a rock and starts peeing in her pants. How humiliating desperate to pee in the city and you have to pee in your pants. She really is making a mess and then someone walks by her poor thing the humiliation just gets greater and greater.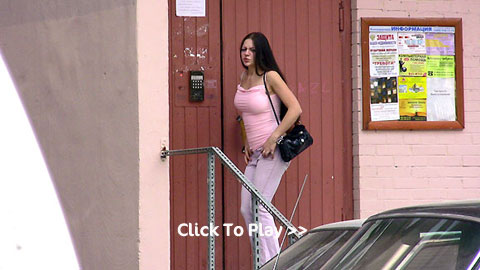 The last Wet In Public movie we have has a chick on the street in a half cut top you can see her bulging bladder as she walks to the bus shelter she gets there stops and starts to pee in her pants. She is good at this. Her piss is soaking her pants there are great big pee stains down her legs its great and then a lady walks past her she knows what has happened what a embarrassing situation to be in.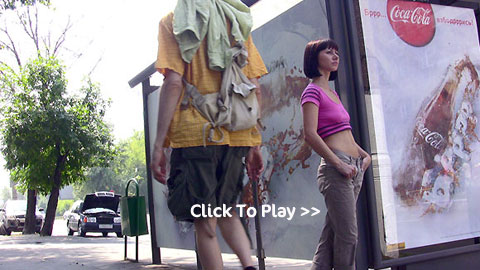 Filed under: Movies and Outdoor Pissing and Peeing and Pissing and Pissing In Pants and Pissing Movies and Pissing Outdoor and Public Pissing and Wet In Public
Posted on 09.23.11
Comments: 1 Comment


Tags: pants peeing, Peeing Pants, Pissing In Pants, Pissing Movie, Public Pants Pee, Public Peeing, Tracksuit Pants Peeing, Wet In Public, wetinpublic
Here we have Nicki from Wettingherpanties desperate in her tracksuit pants. Nicki is a great Wetting Her Panties model and in this set of pictures we get to see it all. Nicki starts of desperate on the sofa as she is holding her crotch and really needs to pee she jambs her hand further into her crotch she must be loving the feeling of desperation and the pressure she is placing on her pussy. One has to wonder if she is so desperate that she is dribbling little bits of pee already. She really doesn't look to happy looking at the camera, she is about to pee. I love it when thick tracksuits pants are peed in they always get so soggy.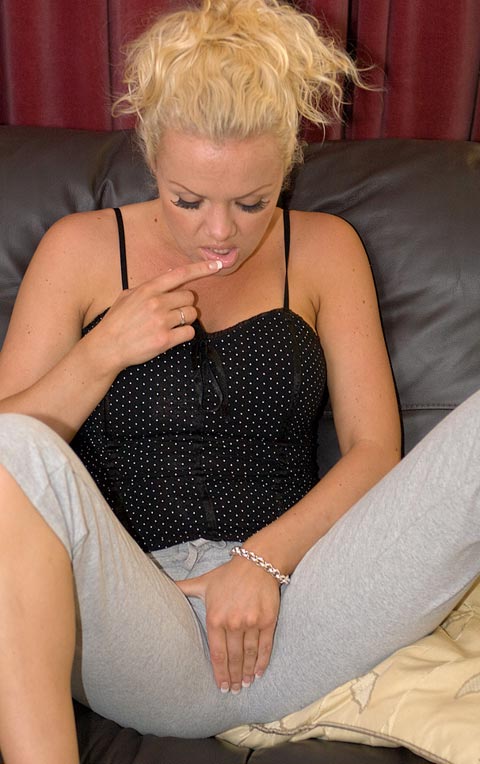 Nicki from Wetting her panties starts to pee in her  tracksuit pants look at the love stream and you can already see how much pee her pants are soaking up. Such a sexy look, soaked track suit pants and she keeps peeing in them we can see her leg and it is shiny with her warm pee. She is getting soaked I really do love this set of wetting here panties pictures the though of her dripping pee everywhere is wonderful.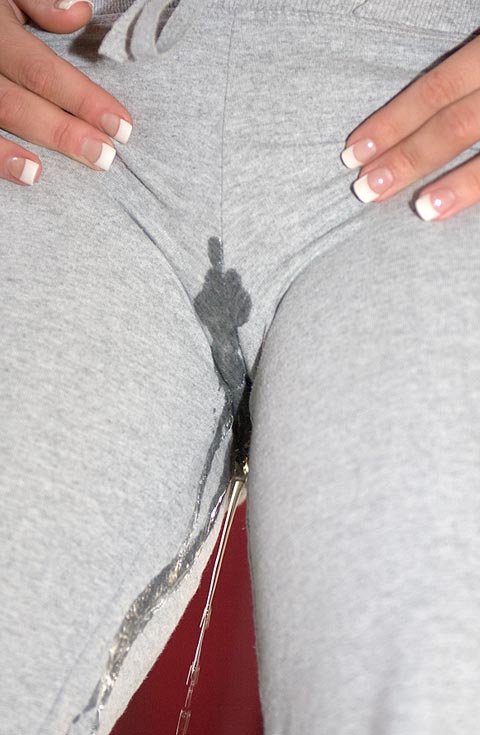 She is a pissy mess and we even get to see that she is standing in a puddle of warm piss her feet are dripping in pee too. She then takes down her piss soaked track suit pants to reveal her piss soaked panties too. Nicky even looks like she is getting a camel to over her pussy I bet if we could see closely that she would still be dripping little drops. These really are wonderful wetting her panties pictures. Seeing Nicki starting off desperate to pee and then looking at the end result piss soaked Panties what more could you want.
See Nicki Desperate And Peeing Her Pants
Visit Wetting Her Panties For More Pants Pissing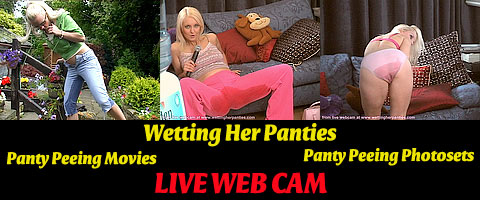 Filed under: Desperation and Knicker Wetting and Panty Pee and Peeing and Pissing and Pissing In Pants and wettingherpanties
Posted on 11.11.10
Comments: 5 Comments


Tags: Desperate To Pee, Female Desperation, Knicker Wetting, Nicki Wetting Her Panties, Panty Peeing, Tracksuit Pants Peeing, wettingherpanties