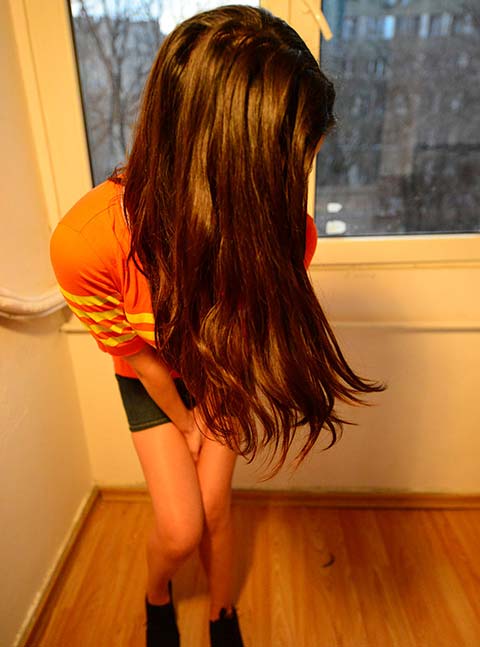 From Real Wetting we have the lovely Debbie. We have had this hottie previously at Pissblog and if you have missed out on her posts check out Debbie Pissing In Her Jeans Bound And Peeing In Panties and Debbie Pissing In Denim Shorts. Today she is in a short denim skirt and of course desperate to pee.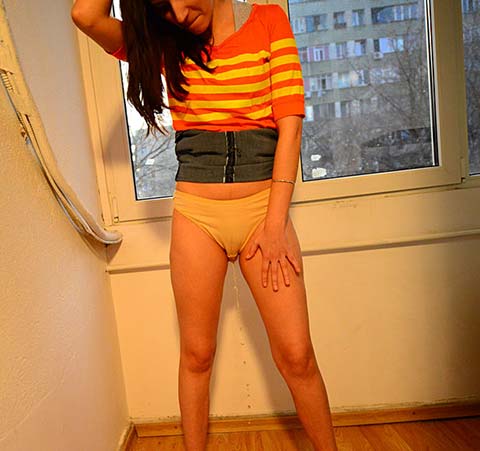 Debbie has her tight denim skirt on and is desperate to pee. The waistband of her skirt is pressing into her bladder and she is grabbing her crotch to hold on. When she bends down grabbing her crotch the denim skirt tightly grabs her bottom giving a great sight. She keeps holding on till she is so desperate to pee and then she lifts her skirt up so we can see her panties.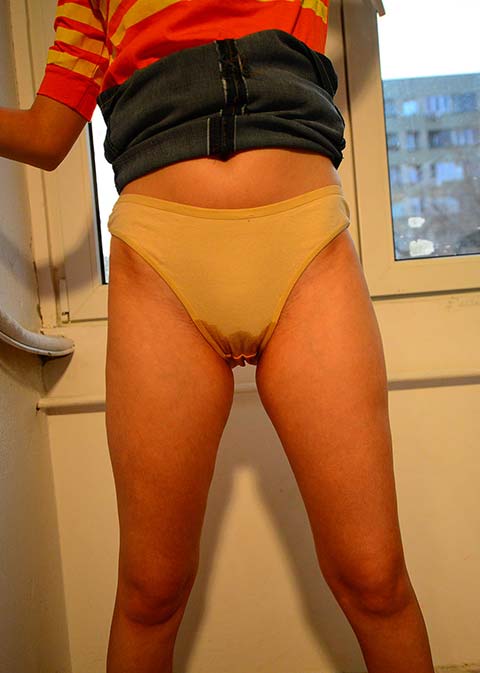 She has her beige panties on show and then she starts to pee. Her piss explodes from her pussy and starts to soak into her panties. The beige fabric goes dark and she has piss starting to run down her legs too. This is a lovely deliberate panty piss. When she finishes peeing in her knickers she stands there and we can see her pissy panties clinging to her pussy. Super hot desperation and panty pissing.
See Debbie Peeing Her Panties Here