From Real Wetting we have the wonderful Debbie, she is such a wonderful wetter. We have had her in the past in Bound And Peeing In Panties where we had a great panty pee. And then there is Debbie Pissing In Denim Shorts where we got to see her soak her shorts and pantyhose. Today she gets home is desperate to pee. She is in tight jeans and as she come s in the door she bends down and grabs her crotch giving us a great view of her ass.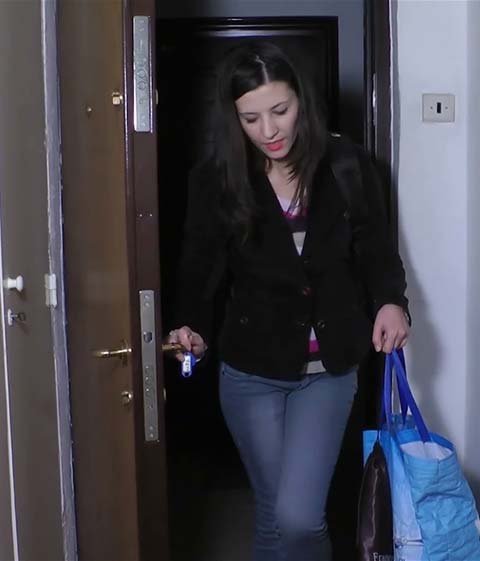 Debbie is do desperate to pee, her legs are clamped together and then she squats down. Female desperation like this is wonderful she is holding on hoping that she won't piss her jeans. As she is squatting down we even get to see her ass crack. She stands up but it's to late and she starts to pee in her jeans.
Debbie was just to desperate to pee and standing on the tiles of her house she has started to pee in her jeans. The denim shows the first squirt of pee and then her piss stream grows and she is soaking her jeans. She has rivers of pee running down both legs and into her shoes it is a great jeans pee and the pee trails look so sexy. She finishes peeing and then turns around and undoes her wet jeans to show us her piss soaked panties. Super female desperation and wetting from Ineed2pee.

See Debbie Desperate And Peeing Here