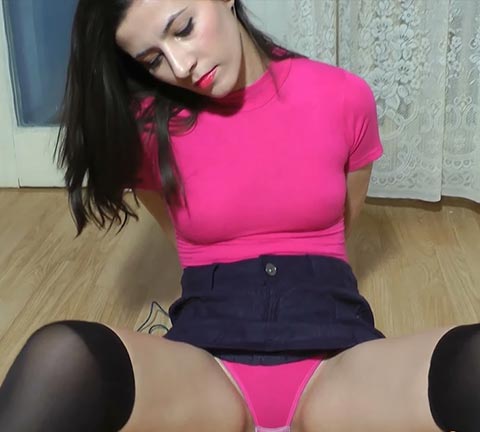 From Real Wetting we have the wonderful Debbie. We have had Debbie once before where she pees in her shorts in Debbie Pissing In Denim Shorts. Today she is in the floor and her hands are tied behind her back. She is in a short skirt and tight top with no bra she is squirming on the floor getting more and more desperate to pee. She looks so sexy as her skirt rides up to show her panties tight against her pussy.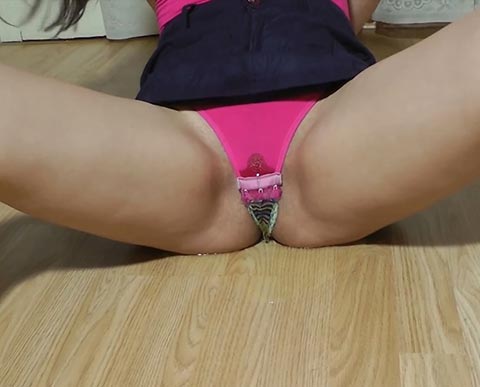 She has her skirt up and showing off her panties she is so desperate to pee and then it happens, the first spirts of pee soak into her panties. They are so tight against her pussy that her pee sprays out and starts to pool around her bottom. I do love seeing a hot chick sitting in a warm puddle of piss.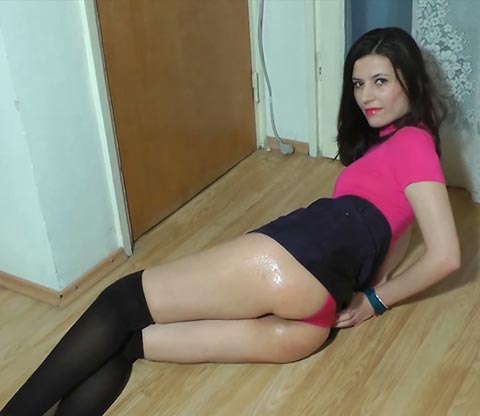 Debbie keeps on pissing in her panties and her pee puddle gets bigger and bigger, she is getting soaked. She finishes knicker wetting and her panties are just dripping she keeps trying to get out of her bounds but all this does is make sure that she gets more soaked in piss, she really is a wet and wonderful woman.
See Debbie Peeing Her Panties Here