From HD Wetting we have Alisha bound to the bed in her panties. She is desperate to pee and has a very full bladder. Alisha is beside her and she starts to tickle Sosha she is going hard and as we all know Sosha is very ticklish. The tickling continues and Sosha squirms and laughs and it gets to much for her and she can't stop her bladder sending out a squirt of piss. The piss shoots out and soaks into her knickers creating a nice dark patch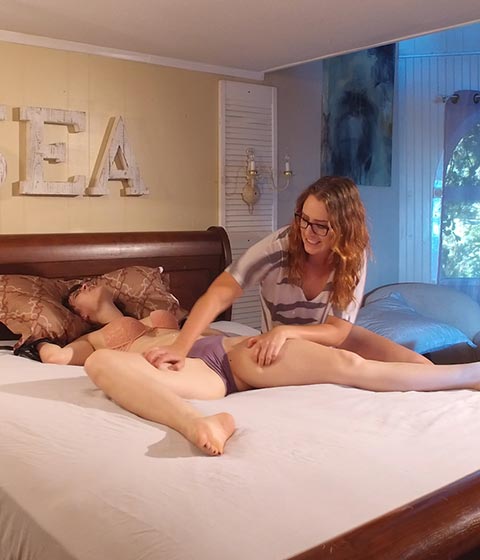 Sosha has let out the first squirt of piss but this hasn't stopes Alisha tickling. She keeps it up and then Sosha starts to pee. Her piss is gushing into her panties and soaking into the bed underneath. Sosha moves from tickling her and places her hand over Soshass panties and she starts to feel the warm pee. She is pressing harder and her hands are getting soaked as Sosha wets her panties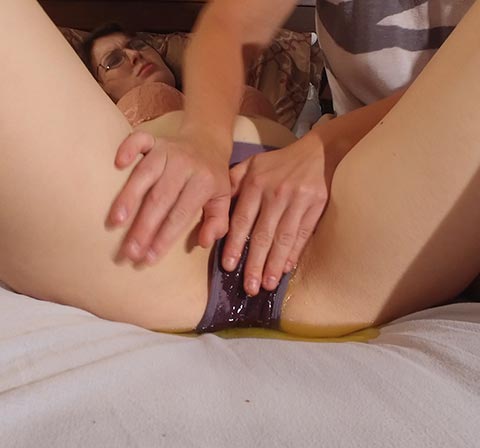 Sosha is pissing herself in bed and Alisha is loving the warm pee on her hand. Sosha finishes pissing in her panties and she is in a puddle of piss in the bed and very turned on. Alisha plays with the wet panties and then pulls them down exposing Sosha's wet and pissy vagina. She starts to licks Sosha's pissy pussy untill Sosha is cumming what a beautiful lesbian bed panty Pee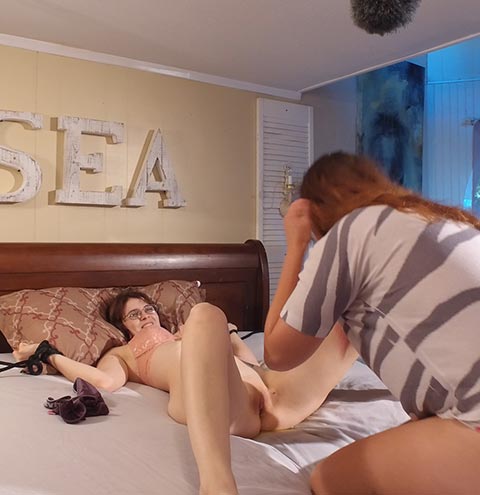 See Sosha Pissing her Panties In Bed Here


Filed under: Bed Wetting and HD Wetting and Knicker Wetting and Lesbians Peeing and Panty Pee and Peeing and Pissing and Pissing In Bed and Pissing Pictures
Posted on 08.30.17
Comments: 2 Comments


Tags: Alisha HD Wetting, bound pissing, HD Wetting, Knicker Wetting, Lesbians Peeing, Panty Pee, Panty Peeing, Sosha HD Wetting, Tickle Pee, wetting
From Ineed2pee we have the sexy Jassie. There is something so sexy seeing a bound desperation scene and the great thing with Ineed2pee we know that the desperation is going to be real. We start off today with Jassie in her tight denim shorts white top no bra and lovely pointy nipples. She is bound with her arms above her head and her legs are pulled wide giving us a great view of her tight shorts over her pussy. She is desperate to pee but she is wanting to get the bondage scene finished so she is holding on, she looks so sexy waiting like this.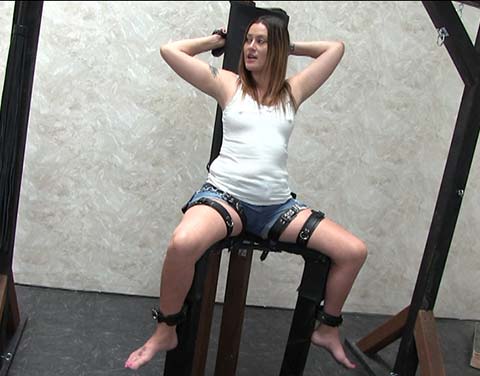 The storey from Ineed2pee about this female desperation and shorts wetting goes like this "Jassie is tiedup for a bondage shoot but they had to find a gag, leaving her for much longer than she expected. She knows she spoken up about needing to use the bathroom before they bound her but it's too late now… all that iced tea and water (hey, it's hot in the Vegas desert!) has gone right through her and into her aching bladder. It's so hard to hold it all in when she can't close her legs or grab her crotch so this is a very different type of female desperation and one where you have NO control since you cannot stop the flow and you're relying on your muscles alone. A bit leaks out but she manages to hold it for 1 min before it all comes cascading out of her jean shorts and onto the floor below!! it's a LOT of pee and you can hear it coming out and splashing all over! She has a nice cameltoe in the behind the scenes portion where she shows off her cute purple cotton fullback panties"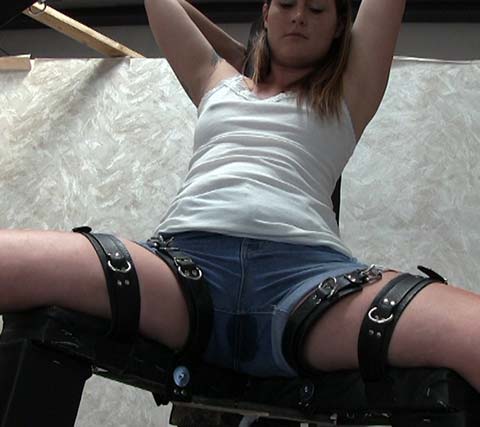 As she is sitting there she is getting more and more desperate to pee, her bladder is being pressed by the waist band of her shorts, she tries to hold on a little longer but she cant and she starts go pee into her shorts. She has piss exploding out of the denim, it is spraying out and then splashing on the ground. She has so much pee stored up and her stream keeps on coming. It is a wonderful mess she is making of herself. When she finishes pissing she is dripping in piss and we even get to see her in her panties dripping piss. A wonderful bound shorts piss.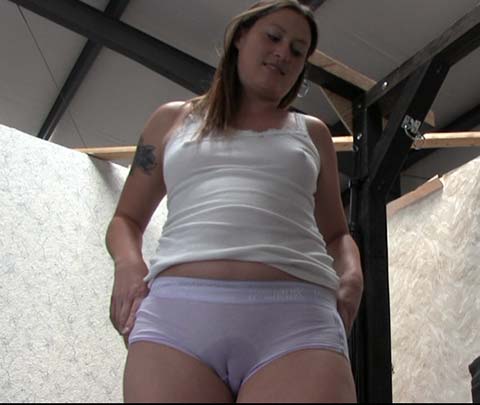 See Jassie Pissing Herself Here


Filed under: Desperation and Female Desperation and Ineed2pee and Peeing and Pissing and Pissing In Shorts and Pissing Pictures
Posted on 07.21.17
Comments: 3 Comments


Tags: bound pissing, denim shorts, Desperate To Pee, Female Desperation, Ineed2pee, Jassie Ineed2pee, shorts peeing, Shorts Pissing, wetting
From HD Wetting we have the lovely Sosha and sexy Alisha back for some more lesbian pee play. We start off with Sosha dressed as a nurse and Nikko on the bed it is Sosha's last appointment of the day and she has been busting to pee for ages. As she is listing to Nikko she is getting more and more desperate she crosses her legs trying to hold her pee in but is to desperate and loses control peeing in her white stockings. As she is peeing the piss streams down her stockings making the pee stain so vivid she looks so sexy a pissy wet mess. Nikko is not happy her nurse has pissed herself she tells Sosha that she will tell her superior. Sosha standing in her piss soaked pantyhose and pleads for her not to. Nikko has one demand that Sosha in her piss soaked nurses uniform give her head till she cums. A super stocking wetting and lesbian licking movie. See Sosha Piss Herself Here.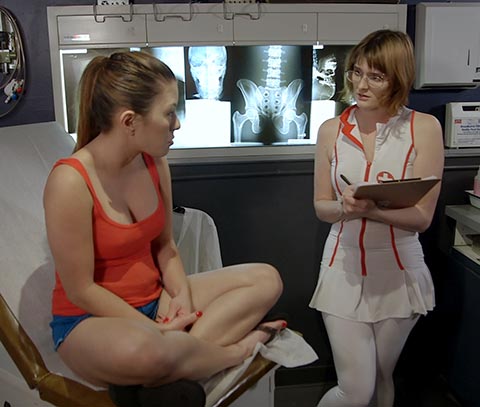 Next up we have Sosha bound and in her underwear Nikko has a spanking implement and proceeds to spank her. Sosha is so desperate that the shock as she is getting spanked is to much and she loses control and pees in her panties. As Sosha is peeing the piss is running down her legs and soaking onto the floor. Nikko pleased with herself and now horny unties Sosha and licks her out till she cums. See Sosha bound and pissing here.
Last up we have Nikko bound naked and desperate to pee we can see her bulging bladder and then Sosha starts to tease her. Sosha is tickling and prodding Sosha's bladder taking great pleasure in tormenting the desperate Nikko. Nikko is trying as hard as she can to hold on but her bladder is to full and she loses control and starts  pissing. She has pee running down her legs and her feet are getting wetter and wetter .A great bound nude pissing. See Nikko Piss Here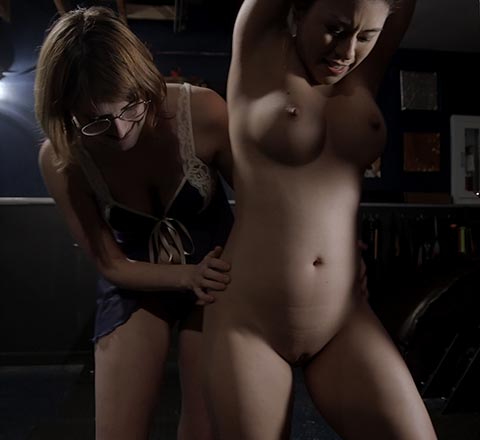 Filed under: HD Wetting and Knicker Wetting and Lesbians Peeing and Panty Pee and Pantyhose Pissing and Peeing and Pissing and Pissing In Leggings and Pissing In Tights
Posted on 03.15.16
Comments: None


Tags: bound pissing, HD Wetting, Knicker Wetting, Lesbians Peeing, Nikko HD Wetting, Nude Peeing, Panty Pee, Panty Peeing, Sosha HD Wetting, Uniform pee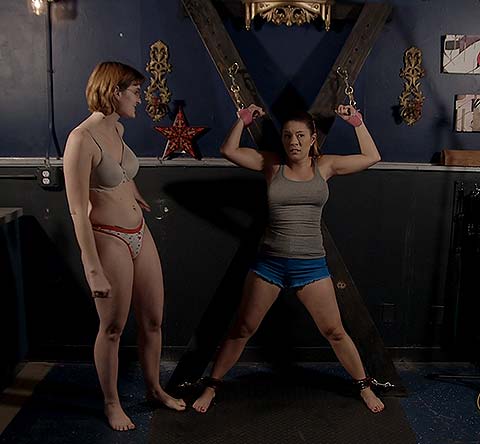 HD Wetting brings us the Lovely Sosha and Sexy Nikko. It is nice to see Nikko with Sosha as we are going to be in for some fun. We have had Nikko and Alisha before and their lesbian peeing has been fun. If you have missed some of them check out the HD Wetting Category Here. We start off with Nikko bound, she is in shorts and a tight top and Sosha is in her underwear. Nikko is bound and desperate to pee, we all know how Sosha loves to torment. As Nikko is tied, Sosha starts to tickle here. Nikko is getting more and more desperate and then loses control and starts to pee in her shorts. Her golden piss is ruining down her legs and splashing on the floor. Sosha thinks this is great watching Nikko pissing herself. The sight is turning her on. She strips Nikko's piss soaked shorts off and licks Nikko's pissy pussy till She cums. See Nikko Pissing Her Shorts Here.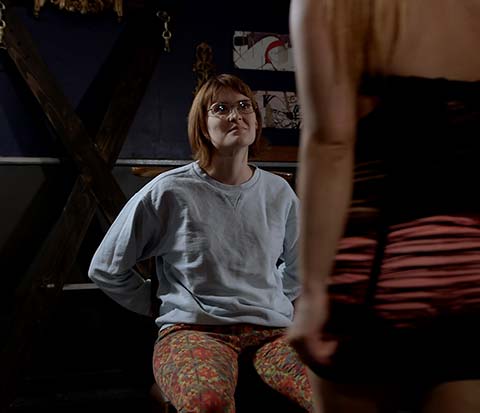 Next Up we have Sosha tied to the chair and Nikko who is in a sexy outfit. Nikko starts to play with Sosha making her horny. Nikko sits over Sosha and starts to pee in  her short shorts her pee soaks into the fabric and there is a nice dark patch as it grows, it then flows onto Sosha soaking into her tights. I bet Sosha is now so horny that she is nearly cumming Nikko finishes pissing and instead of masturbating Sosha she walks away leaving her a horny mess. See Nikko Pee on Sosha Here.

Last up we have Sosha and Nikko ate the doctors Nikko  is telling the nurse Sosha that every time she cums she pees. This is new to Sosha so she has Nikko lie back and starts to rub her through her pants Nikko gets closer and closer to cumming and then she does and she is peeing too. This is a great pants pissing. Nikko is pissing through her pants she has piss splashing on the floor and soaking around her bum she finishes pissing her pants and her pee puddle is huge. Super pants pissing. See Nikko Piss Her Pants Here


Filed under: HD Wetting and Peeing and Pissed On and Pissing and Pissing In Pants and Pissing In Shorts
Posted on 02.08.16
Comments: None


Tags: bound pissing, Desperate To Pee, Female Desperation, HD Wetting, Nikko HD Wetting, pants peeing, Pissing In Shorts, shorts peeing, Shorts Pissing, Sosha HD Wetting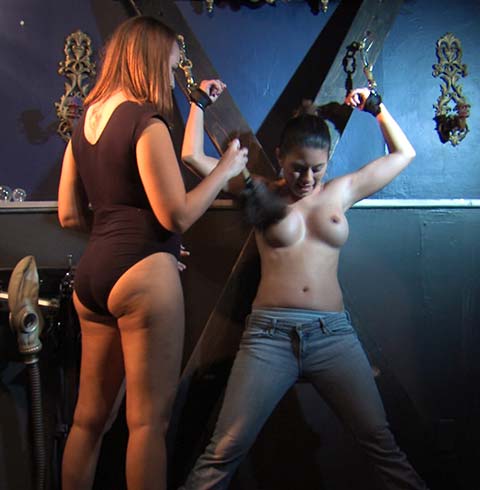 From HD Wetting we have the lovely Nikko in three pissing sets. She really is making a big splash at HD Wetting and it is great to see her desperate and peeing in jeans. If you have missed some of her past pissing adventures check out Lesbian Peeing from HD Wetting, Pants Peeing By The River, Alisha And Nikko Bondage Pee Movie and Lesbian Panty Wetting from HD Wetting. Today we start off with Alisha in her jeans, topless and bound. She is desperate to pee and is being tickled by Alisha. She is squirming as Alisha tickles her and we can see that her bladder is so full that there is a very noticeable bump. She keeps trying to hold on but she is getting just to desperate and then she loses control and starts to pee in her jeans. She is bound topless and peeing in her jeans, the urine is running down her legs soaking into the fabric. When she has finished pissing in her jeans Alisha pulls her piss soaked jeans down and Nikko is in her dripping panties. She puts her hand into the warm panties and starts to masturbate Nikko till she cums. A great lesbian bondage peeing movie. See Nikko bound and desperate here.
Next up we have Nikko doing a Webcam show she is having a great time flashing her wonderful breasts and looking so sweet. She needs to pee and when her chart partner suggests that she pee into her jeans she doesn't hesitate. She stands on her chair and starts to pee. Her piss explodes from her pussy and soaks into the denim. Her light jeans pick up the pee stain and they instantly go dark. Nikko is a pissy mess, she pulls her jeans down to show her pissy pussy a fun peeing webcam. See Nikko pissing in her jeans here.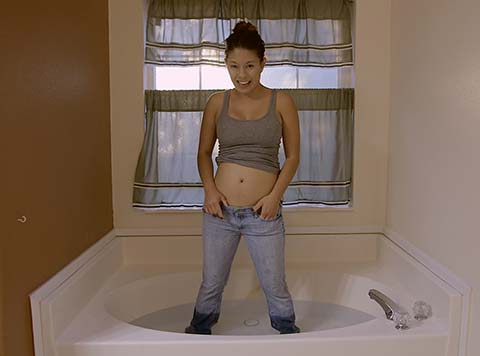 Lastly we have Nikko in the bath tub. She is standing in the half full bath and the legs of her jeans are getting soaked. As she stands there she starts to pee. Her pee flows into the denim and then runs down her legs to mix with the bath water. The piss soaked denim is now clinging to her legs. She finishes peeing in her jeans she then lies in the bath in her clothes. Her piss soaked jeans are now fully soaked in water and so is her singlet. She strips her wet clothes off and then bathes naked. See Nikko piss her jeans in the bath here


Filed under: HD Wetting and Jeans Peeing and Jeans Pissing and Peeing and Pissing and Pissing In Pants
Posted on 11.19.15
Comments: None


Tags: Alisha HD Wetting, bound pissing, HD Wetting, Jeans Pee, Jeans Peeing, Nikko HD Wetting, Topless Jeans Pee