Today we have some wonderful female desperation and wetting pictures from the female desperation masters Ineed2pee. We start off with Star we have had one set of pictures with her before in Skintight Jeans Peeing and Others. Today the story goes Star and you are walking home after lunch, Star has drunk to many ice teas and should have gone to the bathroom before leaving the restaurant. she is desperate to pee but thinks she can hold on till she gets home and then it happens, she loses control of her bulging bladder. She is in the park and peeing in her pants, her pee is running down her legs and splashing on the ground this is embarrassing she is in such an open area any can see her as she is pissing herself. She finishes peeing in her pants and as she is still dripping she quickly walks off. a hot public desperation and pants peeing. See Star Desperate and peeing here.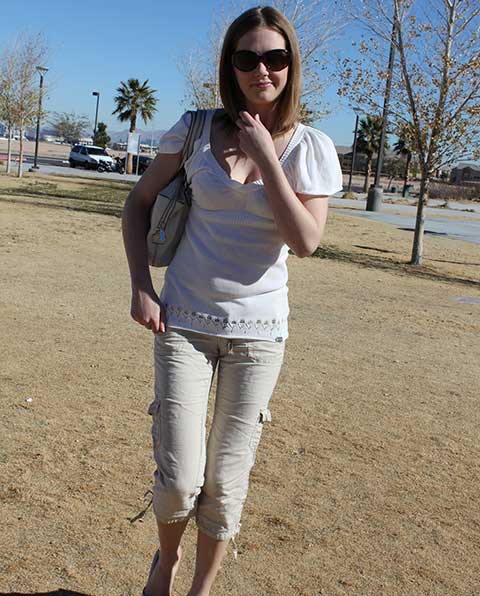 Next up we have Addie Juniper. Addie is locked out of her house she is desperate to pee and has called her mum to come and let her in but her mum will take a while to arrive. She grabs her crotch to try to hold on but she is to desperate and starts to pee in her panties and skirt. Her piss splashes onto the ground wetting her shoes too. The more she pees the tighter her panties cling to her pussy. She finishes peeing in her panties and stands up her pussy is encased in white pissed in panties what a mess she will have to stand and wait in her pissy panties till she can be let in. See Addie Juniper desperate and pissing her panties here.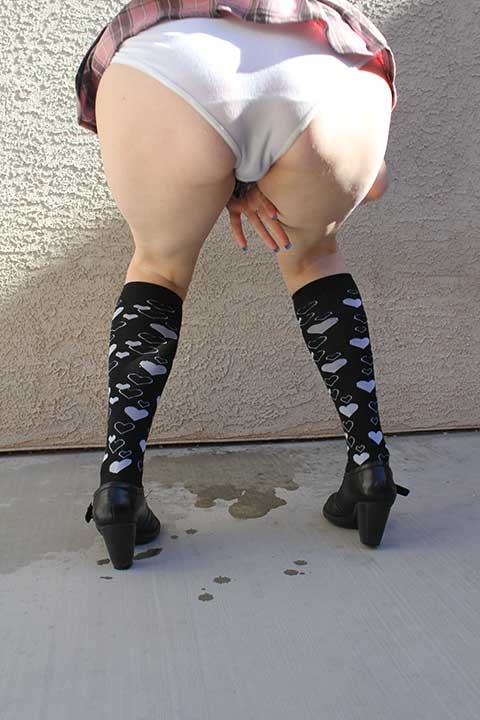 Last up we have Sinn Sage, the story about this desperation and wetting scene goes like this "As you know, Sinn Sage is a well known pornstarlet who is famous for her G/G scenes & is quite popular in that realm. So she was telling me of how she almost wet herself at the AVN Expo this year. If you have NEVER gone to an AVN Expo, it's packed & super crazy with fans in there lining up for autographs & photos with their favorite pornstars. Fans stand in long lines to interact with her & from her side of the story… she REALLY had to pee but there was still a long line & she's such a nice girl that she didn't want to just leave in the middle of it. So she held it & held it until she felt like "this is it" and then excused herself to run to the bathroom. Of course it's VERY FULL of people in there, especially in their new spot, the Joint inside the Hard Rock Hotel now, so she had to push through crowds of people & of course people wanted to stop her for pics & to say hi! She barely made it to the toilets according to her accounts… but in this video update, we're going to pretend she didn't make it and had to deal with the fans for another 10 mins" See Sinn desperate and pissing in her pants here.


Filed under: Desperation and Female Desperation and Ineed2pee and Knicker Wetting and Outdoor Pissing and Panty Pee and Peeing and Pissing and Pissing In Pants
Posted on 06.01.13
Comments: 3 Comments


Tags: Addie Juniper, Desperate To Pee, Female Desperation, Ineed2pee, Knicker Wetting, pants peeing, Panty Pee, Panty Peeing, Pissing In Skirt, Sinn Sage Ineed2pee, Skirt Peeing, Star Ineed2pee
3 Comments »
pretty nice actually, all the girls are fit ass fuck, me likes.

Comment by Arsenal — June 1, 2013 @ 7:44 pm

haha I like all the pictures, all the girls and all asses

Comment by Francois — June 2, 2013 @ 3:46 am

Peeing her knickers mmmmmmm always a favourite of mine, so naughty, more please

Comment by Franky — June 2, 2013 @ 6:38 am
RSS feed for comments on this post.
Leave a comment