From Real Wetting we have the wonderful Natalie. She is in a tight dress and out collecting wood for the fire. She can feel the pressure in her bladder but wants to get the wood before it gets to cold. She starts to carry some and walks indoors buy now she is so desperate to pee that she is wondering if it was such a good idea to try to hold on. As we already know Natalie is a natural wetter so we are in for some fun. If you have missed some of her previous wetting exposures check out Natalie Peeing In her Long Skirt – Shorts And Pantyhose Peeing – Natalie Peeing In Her Leotards and Natalie Peeing In Denim Overalls.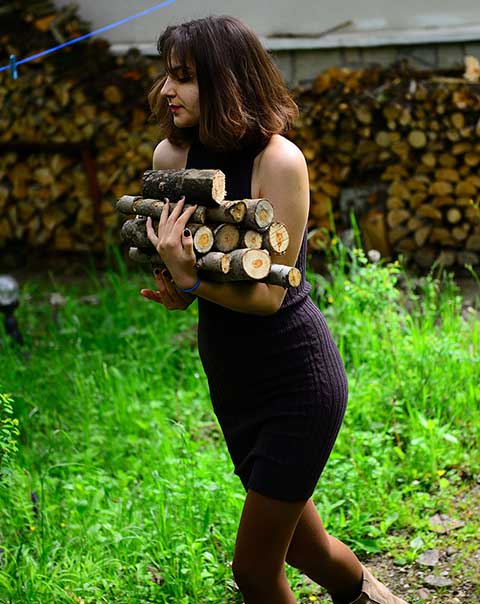 She has made it inside and puts down the wood but then she grabs her crotch and squeezes her legs together she is about to lose control. Standing there she lifts the back of her dress a little and then starts to pee. Her thick pantyhose are soaking up her piss and then it starts to explode out and splashes all over the floor.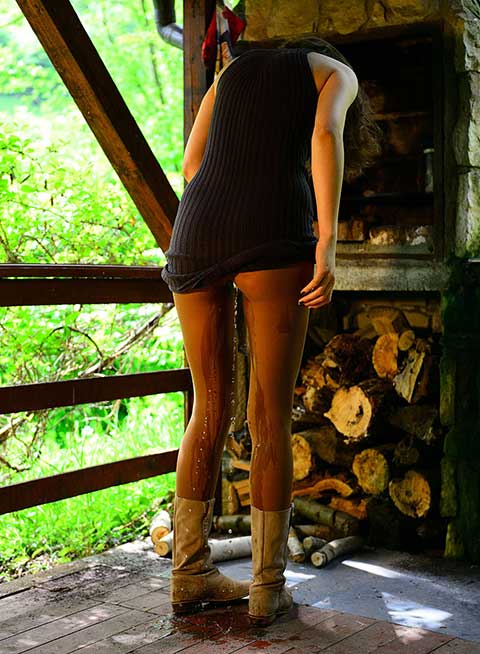 She is peeing in her dress and has pee rivers running down her legs and she is making a great mess. she finishes peeing, lifts her dress up and we can see her piss soaked crotch and then she needs to pee again. She releases another stream of piss into her pantyhose. When she finishes pissing herself she is soaked, her legs are dripping and her crotch is one pissy mess.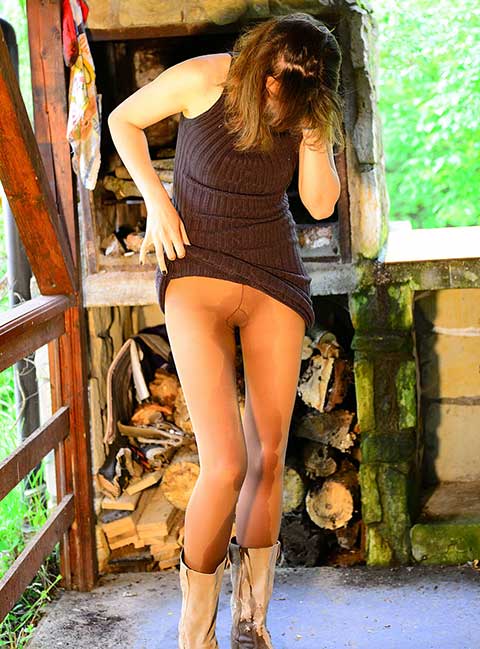 See Natalie Pee In Her Dress Here