From Wetting Her Panties we have new model Aneke a lovely Asian lady. She is standing in her panties and a tight green top and so desperate to pee. She has her legs clamped together and is really trying to hold her pee in. She grabs her crotch, she is about to burst. With one last struggle to hold on she starts to pee in her panties.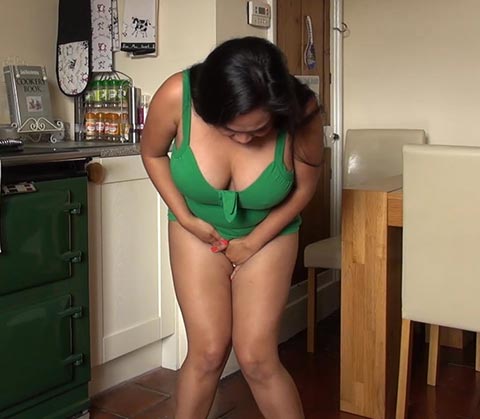 She is peeing in her panties and little pee drips are soaking into the cotton of her knickers her bladder was so tight and full that her stream it is starting of slowly. It then it fully releases, she has piss spraying out of her panties and there are two wonderful pee rivers flowing off her bottom.
As she is still, peeing in her panties she turns around and we get to see her piss soaked bottom with lovely pee rivers. Her panties are absolutely soaked and she still keeps on peeing. The piss is soaking her legs and feet and when she finishes pissing in her panties she turns back around looks at her pee soaked crotch and we can see she has a pissy camel toe too. A great knicker wetting from Wetting Her Panties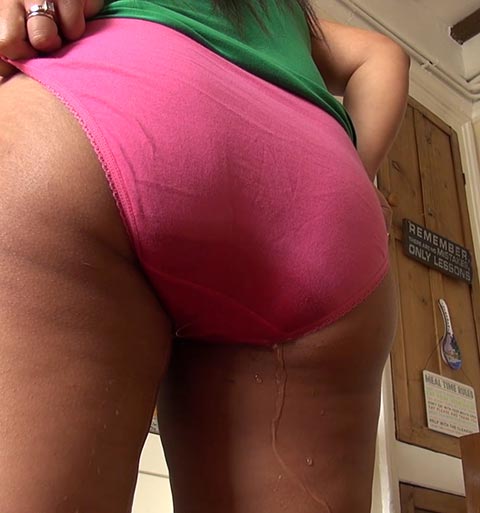 See Aneke Peeing Her Panties Here


Filed under: Asian Pissing and Desperation and Female Desperation and Knicker Wetting and Panty Pee and Peeing and Pissing and Pissing Pictures and wettingherpanties
Posted on 01.07.17
Comments: 2 Comments


Tags: Aneke Wetting Her Panties, Female Desperation, Knicker Wetting, Panty Pee, Panty Peeing, Panty pissing, wetting, wettingherpanties
2 Comments »
Not a bad girl to be honest. At least she looks good in pink panties.

Comment by Pip — January 7, 2017 @ 3:51 am

I wish she did that in pantyhose as well.

Comment by Brick — January 10, 2017 @ 7:51 pm
RSS feed for comments on this post.
Leave a comment