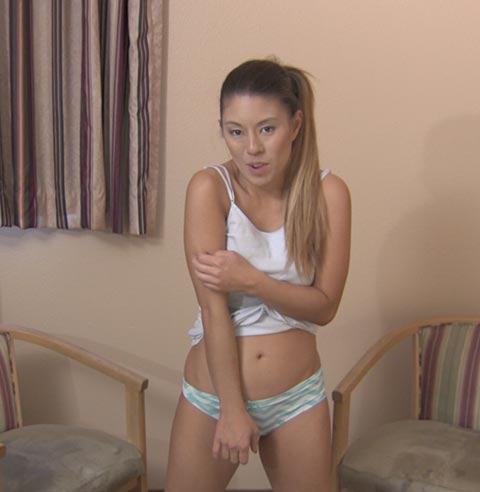 From HD Wetting we have some great panty pissing and lesbian wetting pictures staring the lovely Nikko and Alisha. We have had them before in Bound And Peeing In Jeans and Lesbian Panty Wetting from HD Wetting. Today we start off with the sexy Nikko in her striped panties pissing. The story from HD Wetting goes "This no frills video shows Nikko standing in front of the camera and peeing through her panties. As she pees we get an extreme close up her panties dripping in pee. Afterwards she takes off her wet panties and we get to see her pissy pussy as she holds them up for us to check out. A wonderful panty peeing with Nikko. See her panty peeing here.
Next up we have Alisha peeing in her panties while giving Nikko head. The story goes "We start with Alisha and Nikko undressing each other on the floor. Soon they are making out and Alisha goes down on Nikko. Nikko is naked while Alisha is topless wearing only her white panties. Alisha is desperate to pee so while she is orally pleasuring Nikko she pees through her panties onto the floor. Soon after Nikko has an orgasm. The video ends with Nikko resting and Alisha trying to mop up her puddle with her wet panties. See the lesbian panty pee here.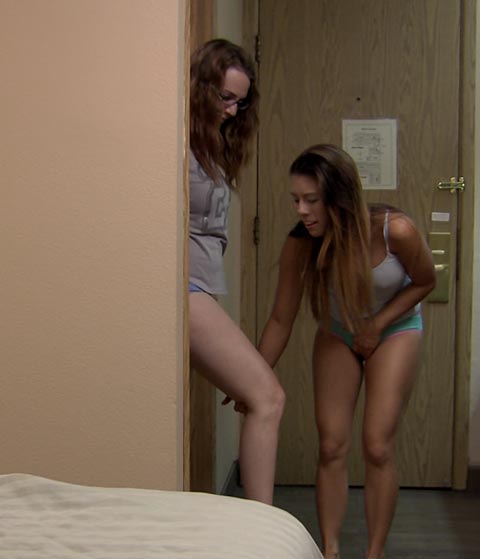 Last up from HD Wetting we have a bathroom battle with Alisha and Nikko. The story goes "Alisha and Nikko are relaxing in their panties when Nikko gets up to use the bathroom. Alisha decides it will be fun to make Nikko wait, so she gets up and blocks Nikko from going to the bathroom. Standing in front of the bathroom door Alisha is able to prevent Nikko from getting in and using the toilet. Nikko is extremely desperate to pee. She is struggling to get past Alisha, but Alisha won't move. Holding herself, trying not to pee, Nikko can't take it anymore. Streams of pee force their way through her panties and flows between her fingers. Alisha is amused that Nikko wet her panties, but Nikko is embarrassed. Alisha finally moves out of the way so Nikko can get into the bathroom and clean herself up. Nikko looks so sexy when she floods her panties. See the pictures here.