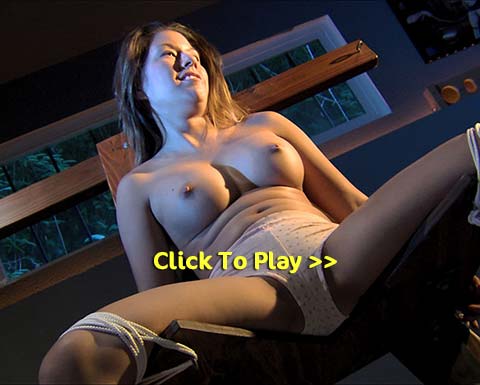 From HD Wetting we have a light lesbian bondage movie starring Alisha and Nikko. These two are great together and are really getting into their lesbian peeing. We have had these two before in Lesbian Bondage Peeing HD Wetting where we had the pictures for this movie but today we get to see the full pee movie from HD Wetting.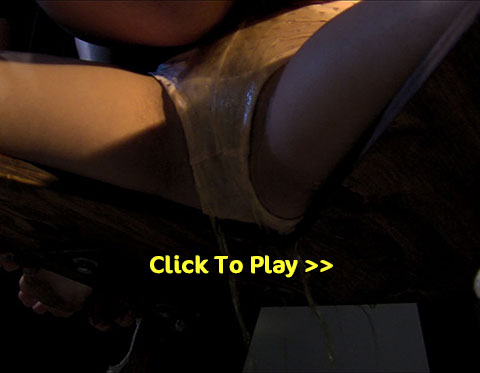 The story from HD Wetting goes like this "There is a lot that happens in this video, but ultimately we end up getting to watch both Nikko and Alisha pee in their panties. We start with Nikko tied up topless and in panties. She needs to pee bad but is so thoroughly bound that she is only able to move her head. Her wonderful breasts are pushed out and her panties are just asking for a soaking. Alisha threatens Nikko with a switch trying to get Nikko to piss herself. Nikko finally relents and let's go. A stream of pee pours through her panties to the floor. Now that she has peed she is sitting there bound in her piss soaked knickers. Alisha hasn't finished her torment yet though She climbs on top of Nikko. Positioned over Nikko Alisha starts to pee through her thong and all over Nikko's front. Still tied up Nikko is helpless to resist. A great double lesbian panty piss.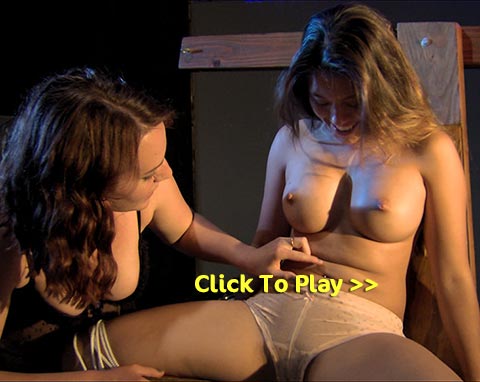 HD wetting really is great the movies go from strength to strength and it is great to see these two shooting together they seem to have as much fun as the old Sammy and Mikki did. If you haven't joined HD Wetting it is well worth it there are over 650 HD movies to download many lesbian peeing.

See Alisha and Nikko Panty Pee Here


Filed under: HD Wetting and Knicker Wetting and Lesbians Peeing and Movies and Panty Pee and Peeing and Pissing and Pissing Movies and Pissing Videos
Posted on 07.01.15
Comments: 3 Comments


Tags: Alisha HD Wetting, bondage pee, bound pissing, HD Wetting, Knicker Wetting, Nikko HD Wetting, Panty Pee, Panty Peeing, Pissing Movie, Pissing Movies
3 Comments »
Wood you go out with me

Comment by jacob — September 14, 2015 @ 3:22 am

thats so nice for someone to pee their oants for someone

Comment by raine — June 5, 2018 @ 10:14 am

撒尿美女

Comment by Anonymous — October 31, 2018 @ 8:44 pm
RSS feed for comments on this post.
Leave a comment