From Ineed2pee we have a great new model Chloe. I do love how Ineed2pee keeps finding new ladies that are happy to show how desperate they can get before peeing themselves. Chloe has arrived home and is desperate to pee. She tries to get into the bathroom but the door is locked, she is so desperate to pee she has her legs crossed tightly. She really is trying her best hard to hold on.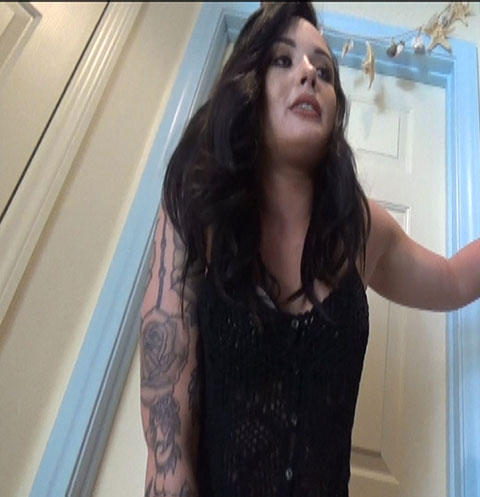 The story from Ineed2pee goes like this " I was happy to bump into brand new model from the East Coast named Chloe & this was literally her first shoot ever AND the first time wetting her pants! She's only 19 years old and such a cutie! She was a little shy on camera but had plenty to say & had a cute little pee pee dance. Once she started peeing it was a HUGE puddle that flowed under the door, which was hard to capture. Oh well. There's more to come with the lovely & shy Chloe soon!"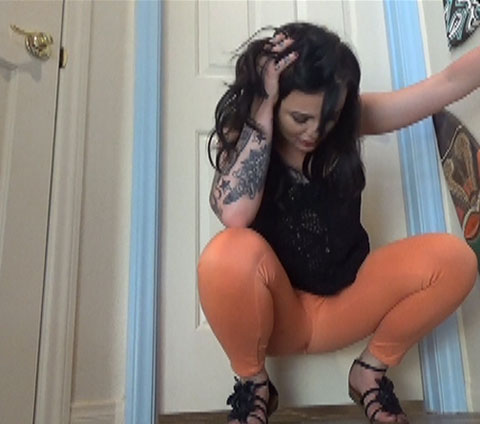 Chloe is just to desperate to hold on she squats down and starts to pee in her pants. Her piss is soaking into the fabric and pooling at her feet. She looks so sexy peeing herself with her tattoos on show. She finishes peeing and her pants are soaked she has a great big pee patch on her bum and then she pulls her pants down to show her white piss soaked panties. A great first wetting from this shy hottie.