From Needapee we have the lovely Rebekah Dee. She is on the beach reading a book and desperate to pee. We have has photos from this Needapee movie before in Rebekah Dee From Needapee Pissing and today we have the peeing movie. She seems to have been doing a lot of public beach peeing in this bikini check out Sneaky Beach Peeing With Rebekah Dee and Rebekah Dee Pissing On The Stairs he two movies that we have shown when she has been wearing it. Today we join the action around 5 minutes into the movie. She has been reading her book topless on the beach just look at her nipples they look hard, Rebekah Dee really does get turned on when she is desperate to pee, just watch Rebekah Dee Pissing In The Swamp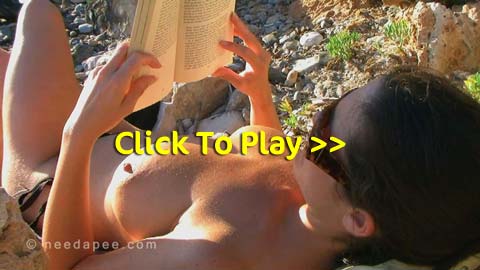 She is getting to desperate to pee there is only so long that she can hold on and Rebekah has got to her limit she uncrosses her legs and holds her crotch with her hand, the legs get crossed again she really is taking the desperation to the limit. She opens her legs again and is still holding her crotch tightly, its time she just can't holds on. She looks around to see there in no one watching and then pulls down her bikini, what a great sight she is on a beach showing her lovely pussy.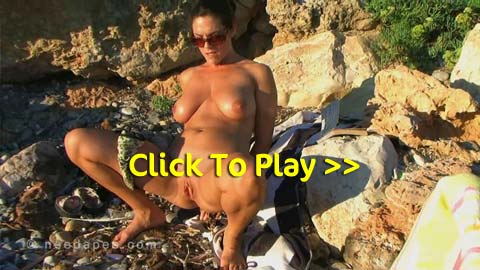 Rebekah Dee from Needapee is just to desperate to hold on she has pulled her bikini down and has her pussy on show. She creeps forward and then opens her pussy lips, just look how lovely and pink they are. She lets go of them leans back and you can see her full bladder and then she starts to pee. What a lovely shot her pussy is open and she is shooting pee on to the beach. She finishes peeing and her pussy is all wet and messy, she flicks it a couple of time to get the remaining drips off and then she stands up. A wonderful beach peeing movie starring Rebekah Dee from Needapee.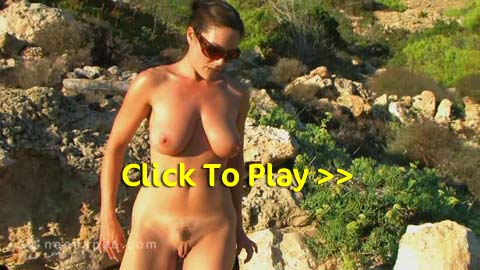 See Rebekah Dee Peeing On The Beach