From Real Wetting we have another great post with the lovely Antonia. If you have missed some of her previous female desperation and wetting updates check out all the posts with her Here. Today she is dressed in tight pants and a white top. She is waiting in the hall for a job interview but she is already desperate and regretting not taking the chance to go to the bathroom.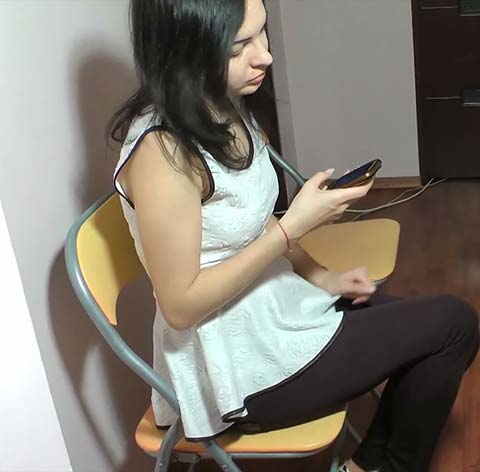 She keeps holding on but her bladder is not co-operating. She grabs her crotch and then has to stand up. She is so desperate, she tries to hold on a little longer but her bladder has other ideas and as she is standing in the hall she starts to pee. She is peeing in her tight pants and we get to see the first drips soak through the fabric till there is a stream flowing thorough.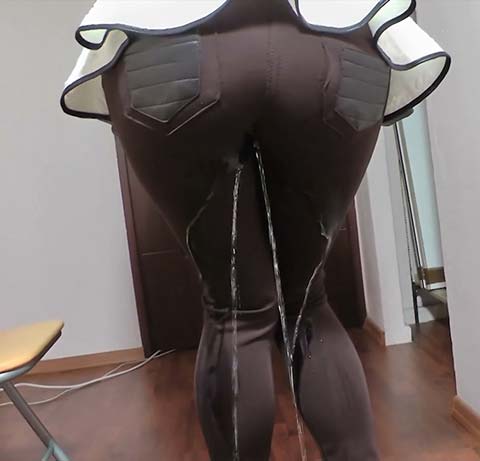 Antonia is soaking her pants there are multiple piss rivers exploding through the fabric and splashing on the ground and has piss running down her legs. She finishes peeing in her pants and we can see a great big piss patch in her pants. She undoes the buttons of her piss soaked pants and the pulls them down to show her piss soaked panties and she even has a pissy camel toe. A wonderful female desperation and pants pee.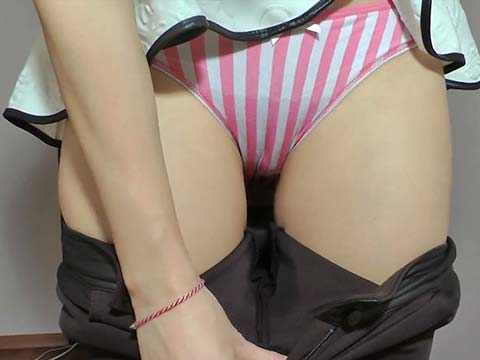 See Antonia Peeing In Her Pants Here


Filed under: Audreys Wetting Site and Desperation and Female Desperation and Peeing and Pissing and Pissing In Pants and Real Wetting
Posted on 05.03.16
Comments: 2 Comments


Tags: Antonia Real Wetting, Audrey's Wetting Site, Desperate To Pee, Female Desperation, pants peeing, Peeing Pants, Pissing In Pants, Real Wetting, wetting
From Real Wetting we have the wonderful Beatrice. She is in tight denim shorts and desperate to pee. We have had this lovely lady peeing herself previously in Beatrice Peeing In Her Denim Shorts, Peeing In Her Panties From Real Wetting, Peeing In Pantyhose From Real Wetting and Pantyhose and Dress Pissing Real Wetting. Today She is outdoors and desperate to pee. She wants to make it back to the house she gets to a fence and looks around for the gate. She finds it but it is stuck. She tries again to unlock it but has no luck.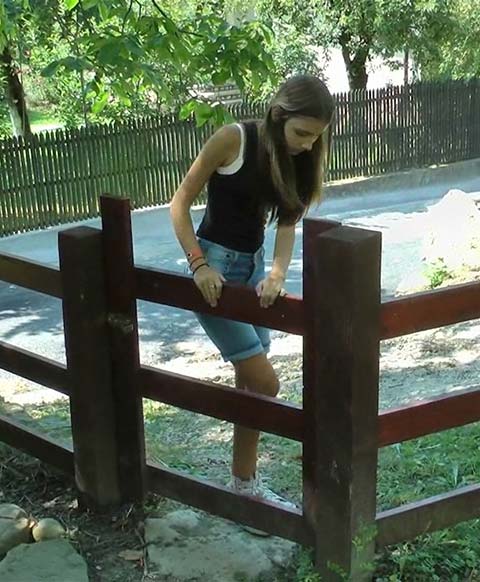 She is getting more desperate to pee and starts to climb over the fence and can feel the pressure building. She gets to the other side and then as she is still standing on the fence with her back to us she starts to pee. The first damp patches appears and then the little pee trickle turns into a larger flow and she is fully soaking her shorts. She has a pee river running down her legs and soaking her shoes.

She is fully pissing herself and her shoes are over flowing with piss her legs are glistening and her shorts are soaked. She climbs down and with her feet squelching she walks towards the path. When she is in the sun she undoes her piss soaked shorts and we get to see her piss soaked panties too. A lovely outdoor shorts wetting with Beatrice.

See Beatrice Desperate And Peeing Here


Filed under: Desperation and Female Desperation and Peeing and Pissing and Pissing In Shorts and Real Wetting
Posted on 03.09.16
Comments: 1 Comment


Tags: Beatrice Real Wetting, Desperate To Pee, Female Desperation, Outdoor Pissing, Pissing In Shorts, Real Wetting, shorts peeing, Shorts Pissing, wetting