From Real Wetting we have the wonderful Debbie. Today she is in tight jeans and she has a very prominent bulging bladder. She really needs to pee but there are no toilets around so she needs to be discrete. She looks around and there is no one so she walks around the corner. Her bladder is so full and the pressure is getting so great she stops against the wall and then it happens she can't hold on and she starts to leak pee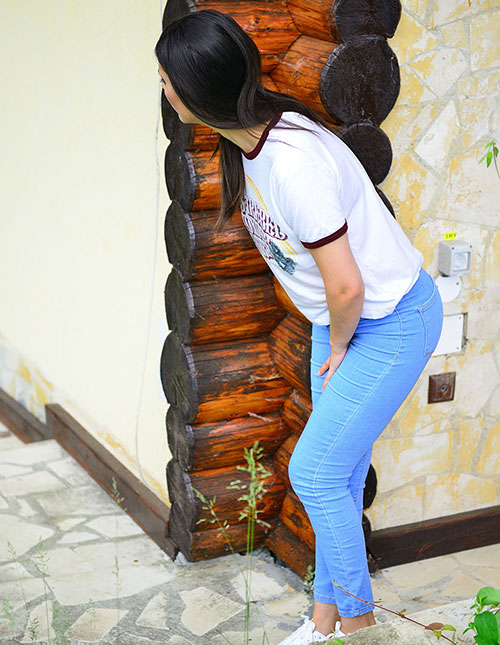 Debbie is leaking pee into her jeans the light fabric is starting to go dark as the pee starts to run down her legs her jeans are going darker and darker as she pisses herself.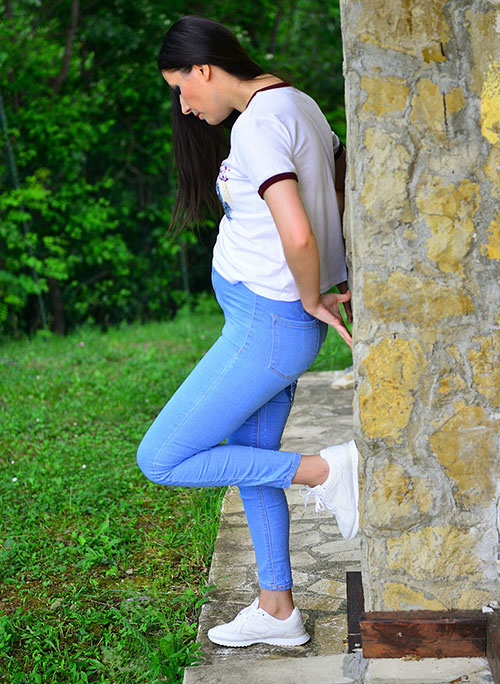 Debbie is in full flow, she has totally lost control and there is no way to stop her flow of piss. Her pee is gushing out and her jeans are soaked, her feet wet and when she does manage to stop the flow she is dripping. She looks around and no one has sheen that she has pissed into her jeans. She unzips her jeans and looks at her piss soaked panties what a disaster.