From Ineed2pee we have the wonderful Karly Salinas. This is her first scene on Ineed2pee and what a hottie she is. She is being interview and has dressed up in a white dress and stockings she is desperate to pee but is trying to get through the interview.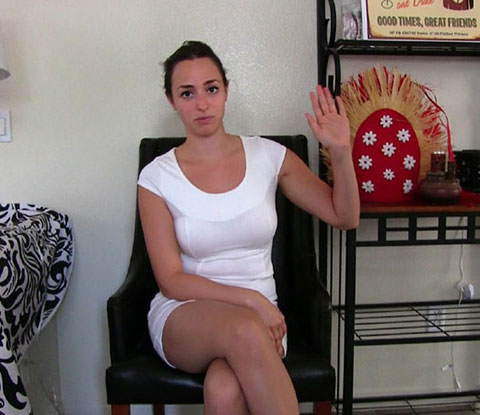 She is struggling to hold on while answering questions and we can see her squirming around. Karly is so desperate, she jambs her hands between her legs and then starts to bounce her feet. She is about to explode she can't hold but she can't wet herself not here. She stands up and boy is she about to lose control.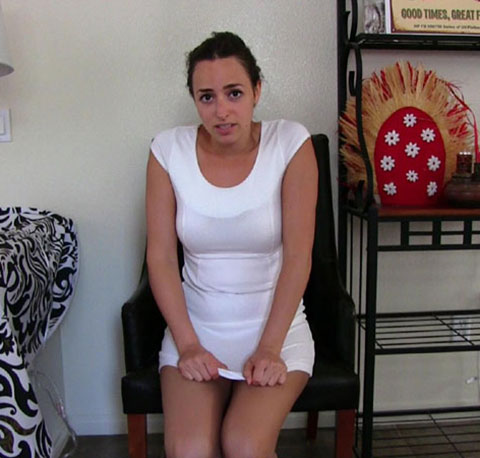 She has no choice she needs the toilet now .She asks where it is and starts to hobble towards it. When she makes it her bladder is so sore and about to explode. She has no choice, she lifts her skirt and sits down starting to pee as she does. She is pissing in her panties and pantyhose, what a mess. There is piss spraying out and splashing in the bowl, she is soaking herself. When she finishes peeing she stands up her panties are soaked. Her pantyhose have pee glistening she does her best to dry herself off and pulls down her dress pretending nothing has happened.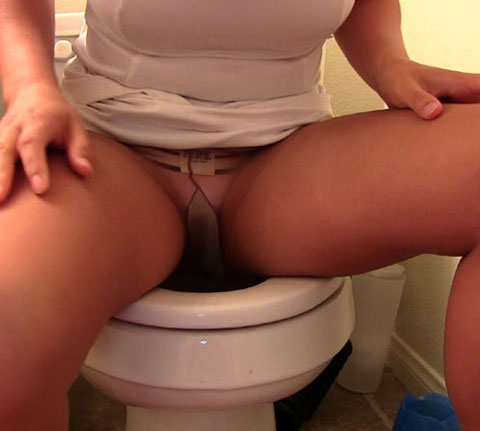 See Karly Salinas Pissing Herself Here

Filed under: Dress Peeing and Ineed2pee and Panty Pee and Peeing and Pissing and Pissing Pictures
Posted on 08.04.18
Comments: 12 Comments


Tags: Ineed2pee, Ineed2pee Pictures, Karly Salinas Ineed2pee, Knicker Wetting, Panty Pee, pantyhose peeing, Pantyhose Pissing, Peeing In Dress, Stockings Pee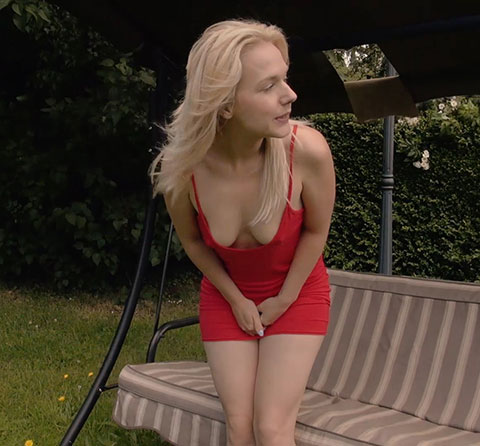 From Wetting Her Panties we have Aston Wilde and it's the real deal today. Aston is out on the sun lounger enjoying the great British weather. She starts to need to pee but doesn't want to get up, she rolls around holding her bladder enjoying the pressure and as she does her breast falls out of her dress and we get to see her wonderful hard nipple.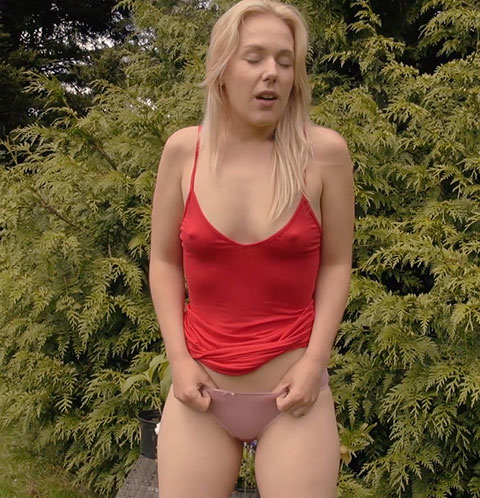 She gets up and is more desperate, she hold her crotch and looks around for a place to pee. She needs to go but is sure someone is going to see her. She is giving us quite a show with her breasts bouncing around under her dress and we can make out both hard nipples.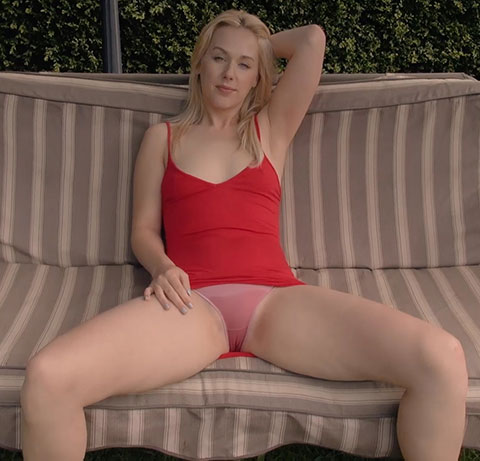 She finds a place to pee behind a bush but she is not going to pull her panties down and let someone see her pussy. She pulls her dress up and starts to pee in her panties. As the piss flow starts her panties go dark and pee explodes through the fabric. She has pee running down her legs and the fabric is cling to her pussy. Look how sexy she is in her pee soaked panties. She finishes and walks back to the sun lounger opening her legs to give us a great shot of her piss soaked panties

See Aston Pissing Her Panties Here


Filed under: Babes Peeing and Desperation and Dress Peeing and Female Desperation and Knicker Wetting and Outdoor Pissing and Panty Pee and Peeing and Pissing and Pissing Pictures and wettingherpanties
Posted on 08.01.18
Comments: 1 Comment


Tags: Aston WettingHerPanties, Female Desperation, Knicker Wetting, Panty Pee, Panty Peeing, Peeing In Dress, Pissing Panties, wetting, wettingherpanties
Czech Toilets brings us some more hidden camera voyeur pissing sets from their voyeur bathroom. We start watching a lady in pants come in to the toilet. She is in a hurry. She quickly pulls her pants and panties down and then she sits on the toilet. I have noticed that it is not as common for the pissing ladies to sit on the toilet I guess it is dirty and covered in splashes of pee. She sits and we get a wonderful view of her pussy as she starts to piss. She is peeing all over the camera and when she finishes she wipes, stands up and as she is leaving checks herself out. See the pictures here.
Next up a lady with black pants comes in. She pulls her pants and panties down and also sits. The toilet must be clean today. She lets out her piss stream and this one runs to the side soaking her lovely but cheek. When she finishes pissing she takes a little time to clean herself up and then pulls her panties and pants up and off she goes. See the pictures here.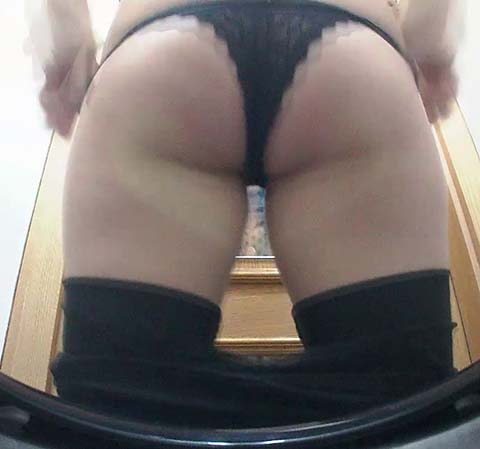 Last up we have a blond lady come in. She pulls her pants and panties down and we get a great shot of her pussy. She waits and then she starts to pee the pee is splashing all over the toilet bowl. It's a nice long piss and then she casually wipes her pussy and leaves. See the pictures here.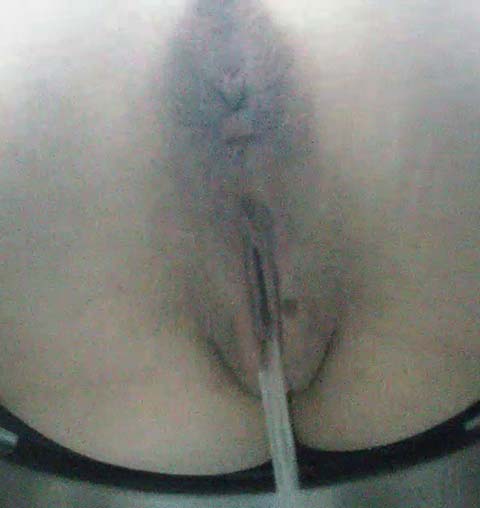 Filed under: Caught Pissing and Czech Toilets and Hidden Toilet Cam and Peeing and PissHunters and Pissing and Pissing Pictures and Voyeur Peeing
Posted on 07.29.18
Comments: 4 Comments


Tags: Caught Peeing, Caught Pissing, Hidden Toilet Cam, Peeing Voyeur, PissHunters, Voyeur Peeing, Voyeur Pissing
From Ineed2pee we have the very sex Cheyenne Jewel desperate and pissing in her skin tight jeans. We have had this hottie in the past and if you have missed some of her wonderful peeing endeavours check out Pissing Her Jeans At The Farm, Tipsy And Desperate To Pee from Ineed2pee and Pissing In A Spandex One Piece Today she is in the car and desperate to pee. She is struggling to hold her pee in when they come across a abandoned house she struggles to the door so desperate to pee.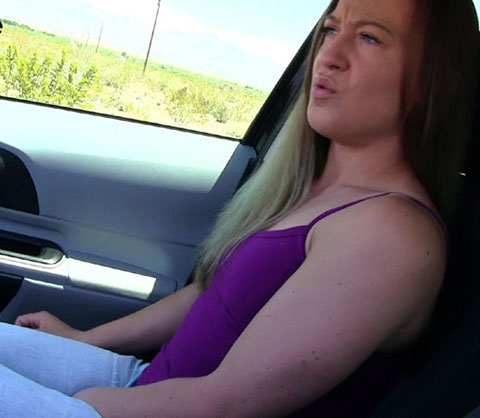 The story from Ineed2pee goes like this "What hotter way to get lost than to have a very desperate to pee Cheyenne Jewel in the car with you as you're stuck in the middle of nowhere with no gas station in sight! She's wearing a classic fit, boot cut light blue denim jeans which show off her curvy butt just perfectly. She's squirming, wiggling and grabbing her crotch tightly in her seat while frantically trying to figure out what to do!? She finally can't handle it and gets out of the car to stumble over to an abandoned house to find a toilet but the bathroom has been trashed!"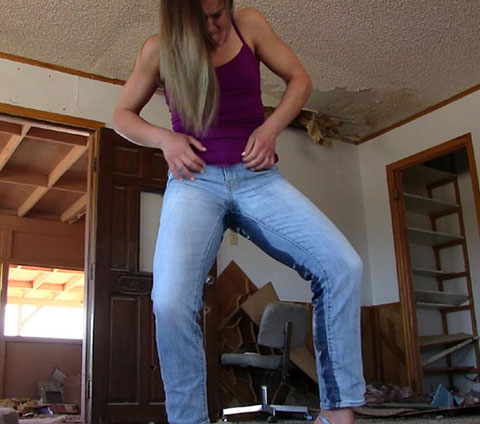 She is so desperate there is no toilet she is getting more and more frantic. She stands still and then she starts to lose control. She starts to piss in her jeans. She has pee running down her legs and the light denim is sowing her pee rivers off so well. She has fully soaked herself in piss and her feet are dripping wet too. She can't get back in the car in her piss soaked jeans so she pulls them off and we get to see her piss soaked panties too. A super jeans wetting from Ineed2pee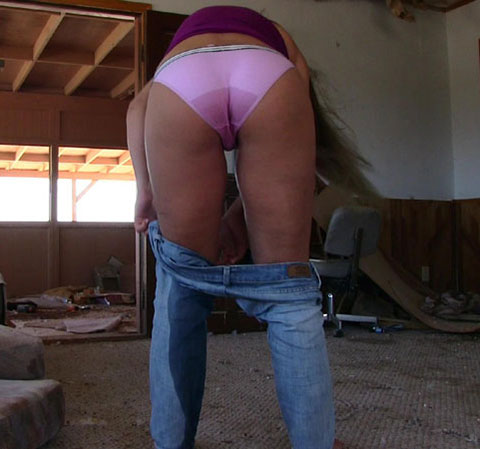 See Cheyenne Jewel Pissing In Her Jeans Here

Filed under: Babes Peeing and Desperation and Female Desperation and Ineed2pee and Jeans Peeing and Jeans Pissing and Peeing and Pissing and Pissing In Pants and Pissing Pictures
Posted on 07.21.18
Comments: 12 Comments


Tags: Desperate To Pee, Female Desperation, Ineed2pee, Ineed2pee Cheyenne Jewel, Jeans Pee, Jeans Peeing, Pissing In Pants, wetting