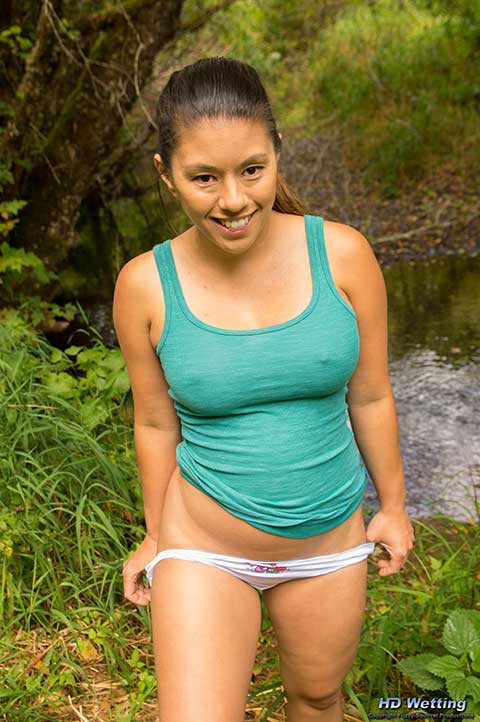 From HD Wetting we have the wonderful Nikko. We have had this hottie in the past with Peeing Fun From HD Wetting,  HD Wetting Jeans Peeing With Nikko,  Nikko Jeans And Shorts Peeing and Lesbian Peeing from HD Wetting Today we have some great photos with her. The first HD Wetting photos have her by a river, she needs to pee but is feeling a little playful so she teases and shows us her wonderful breasts. Then standing there in her hello kitty panties she starts to piss. She is pissing in her white panties and her pee is nice and yellow. It is flowing into her panties and then running down her legs. When she finishes peeing she pulls her piss soaked hello kitty panties forward and we get to see the soaking crotch of them and her pissy pussy.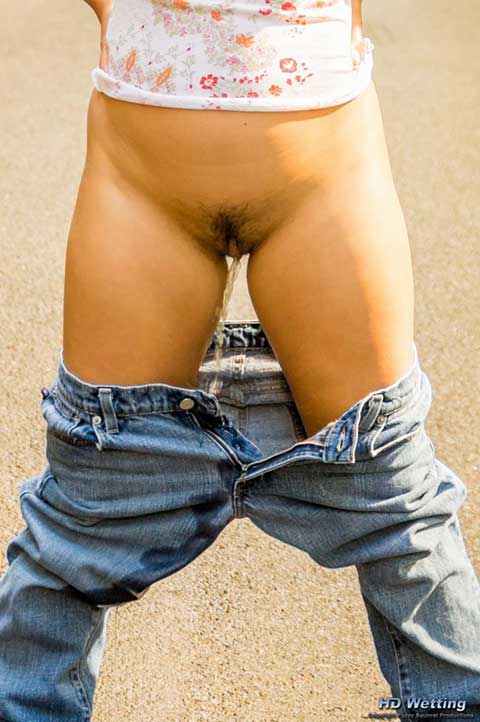 Next up Nikko is on a road in her jeans and she needs to pee. She could go to into the bushes and relieve herself but where would be the fun in that. She undoes her jeans and then pulls them down half way to expose her hairy pussy. Standing on the road she starts to piss, her piss explodes out of her vagina and hits her half pulled down jeans. The denim is starting to get soaked and then when she finishes pissing she pulls them back up and stands there in her piss soaked jeans showing us what a dirty girl she is.

Last up we have Nikki in her panties on the bed. She is topless and her bladder is bulging. She kneels down and in her panties and starts to pee. Her pee is soaking into her purple panties giving the crotch a wonderful dark look. Her pee is flowing through her panties onto her bed, what a mess she is making. When she finishes peeing into her panties she lies down in her piss puddle on the bed showing her wet pissy bottom.


Filed under: HD Wetting and Knicker Wetting and Outdoor Pissing and Panty Pee and Peeing and Pissing and Pissing In Bed and Pissing Outdoor and Pissing Pictures
Posted on 09.29.16
Comments: None


Tags: HD Wetting, Knicker Wetting, Nikko HD Wetting, Outdoor Pissing, Panty Pee, Panty Peeing, Topless Panty Pee, wetting
Today we have something a little different from Piss Domination. It stars Bella Bathory as your wife. She stands above us and starts to talk she is teasing us. This is a great toilet slave feminization POV pee video and Bella look hot in her white underwear. She starts to talk and tease showing her breasts. She then pulls down her panties and sits on the toilet seat above us. She lets out a little piss and then stops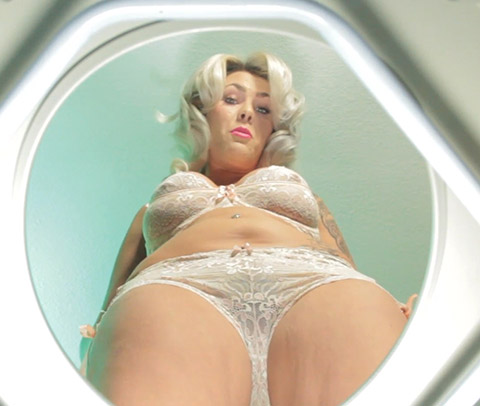 The story from Piss Domination goes like this "Look at you. This is what I come home to? I come home after a long day's work and see you going through my panty drawer. Did you put my pretty ruffly panties over your disgusting cock? Don't lie to me I watched you standing in front of the mirror, tucking your cock like a little fucking sissy bitch. I thought I married a man, but it turns out you're nothing but a sissy bitch. I think I'm just gonna make you my sissy toilet slave from now on, how does that sound?" Bella Bathory is amazing in this toilet slave feminization POV pee video"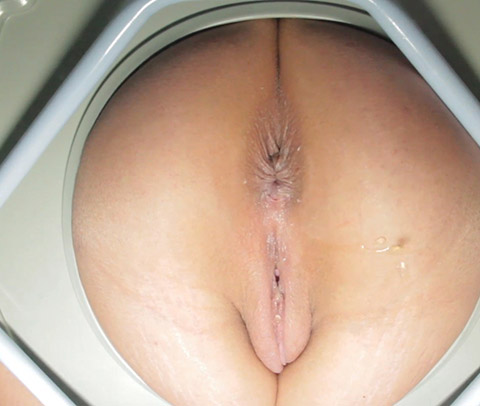 She is sitting on the toilet seat above us and starts to pee again. Her piss is golden and starts to splash down we are getting one amazing view of her pissing pussy it is getting all soppy. She finishes pissing and then stands up just look at her pissy pussy and then she turns around looking at us with her pussy above us. Super fun from Piss Domination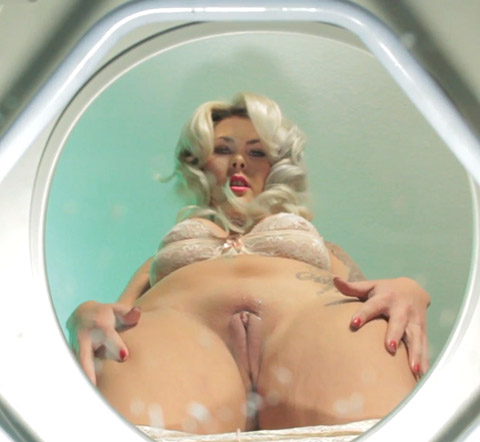 Filed under: Peeing and Piss Domination and Pissed On and Pissing and Pissing Pictures
Posted on 09.26.16
Comments: None


Tags: Bella Bathory Piss Domination, Piss Domination, Pissed On, POV Toilet Play, shaved pussy peeing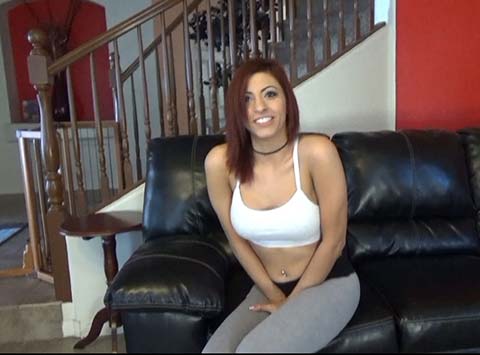 From Ineed2pee we have a new hottie Shavelle Love. This is her first ever wetting on camera so we are in for a real treat. She is in her leggings and real desperate to pee. The waist band of the leggings are pressing into her bladder and she is finding it hard to hold on she presses her hands between her legs trying to and then she presses her bladder before she turns around and starts to leak a little pee into her tight grey leggings. There is the start of a wonderful dark pee patch.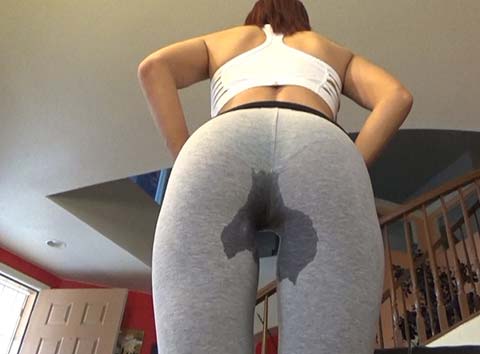 The story from Ineed2pee about this female desperation and wetting update goes like this "I got to shoot with Shavelle Love, a newbie pornstar & this is her first ever wetting! She really held a lot but got a little pee shy at the end, even though her bladder was bursting to the brink, so she was wetting in large spurts! It looks super good from the back… her pent up pee on the cotton yoga pants. She has the best pissy cameltoe ever! Even though her first wetting was a little spotty, stop & go, her NEXT wettings that I'll be uploading to the site are EPIC with lots of flowing piss into her panties & pants… like seriously hot!! So this is the very beginning of a soon to be famous wetter! Stay tuned…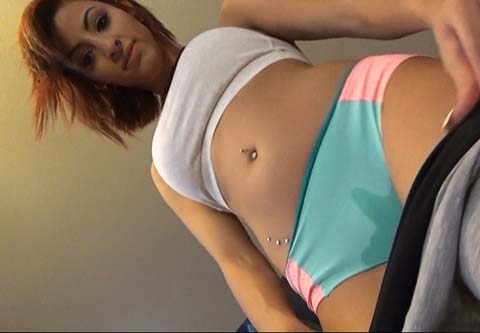 She has started to pee in her leggings and she lets out a big spurt of piss it explodes into her leggings and soaks into the tight fabric. The piss patch is growing and her leggings are now shining with piss. She lets out another spurt and has pee running down her legs soaking her feet. The piss is glistening in the light and when she turns around she has a dripping wet pissy camel toe. She then pulls her piss soaked leggings down and we can just make out her pissy pussy through the soaked fabric of her piss soaked panties. A great wetting and it will be wonderful to see more of her in the future

See Shavelle Love Peeing Herself Here


Filed under: Babes Peeing and Desperation and Female Desperation and Ineed2pee and Peeing and Pissing and Pissing In Leggings and Pissing In Tights
Posted on 09.22.16
Comments: 3 Comments


Tags: Desperate To Pee, Female Desperation, Ineed2pee, Piss Camel Toe, Pissing In Leggings, Pissing Leggings, Shavelle Love Ineed2pee, wetting
From Real Wetting we have the wonderful Erica she has been sleeping and gets out of bed to check on the weather. She is wearing some lovely tight leggings and they are hugging her figure beautifully. This is the first time that we have had Erica from Real Wetting and it is a great start. She is looking out the window and the cold air is getting to her. The cold is making her bladder more and more desperate to pee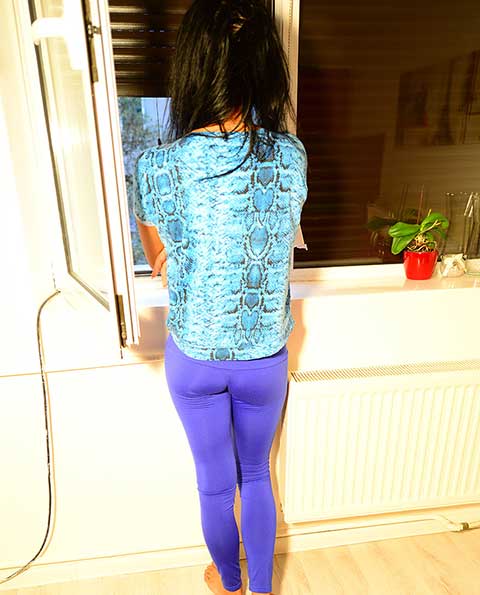 Erica is getting more and more desperate to pee and as she looks out the window her tight leggings are pressing into her bladder. She clenches her legs together trying to hold the growing pressure but she is just to desperate and without thinking she starts to pee. The first drips of pee flow into the spandex fabric and then it starts to run down the inside of her leg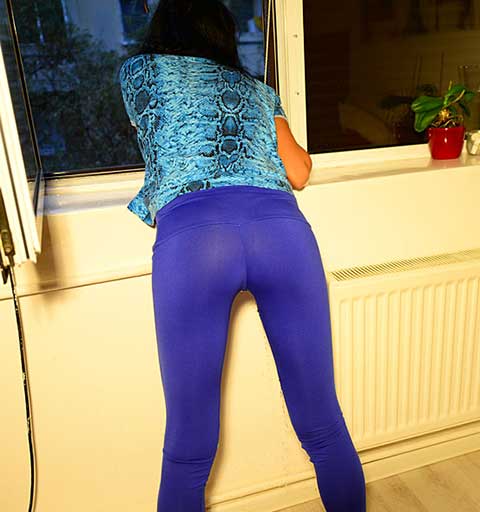 Erica is getting more and more desperate to pee and as she looks out the window her tight leggings are pressing into her bladder. She clenches her legs together trying to hold the growing pressure but she is just to desperate and without thinking she starts to pee. The first drips of pee flow into the spandex fabric and then it starts to run down the inside of her leg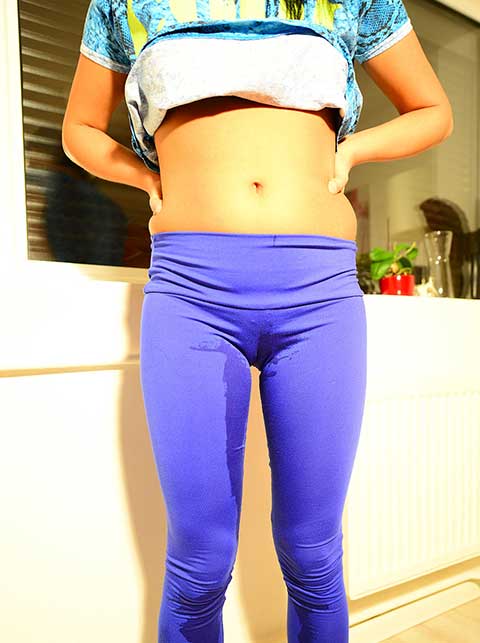 See Erica Peeing Her Leggings Here


Filed under: Audreys Wetting Site and Desperation and Female Desperation and Peeing and Pissing and Pissing In Leggings and Real Wetting
Posted on 09.19.16
Comments: 2 Comments


Tags: Audrey's Wetting Site, Desperate To Pee, Erica Real Wetting, Female Desperation, Pissing In Leggings, Pissing Leggings, Real Wetting, Spandex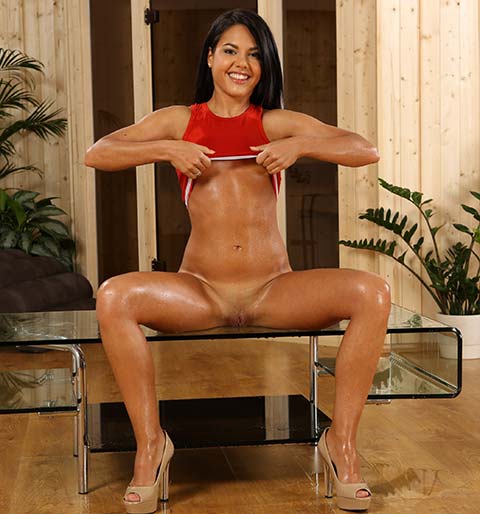 For today we have three sets of peeing pictures from Wet And Pissy. It is always great to see these ladies enjoying their piss. We start off with Apolonia she is in a red top and very small shorts her bladder is full for us and she pees a little into her denim shorts. We get to see the crotch of her shorts go a little dark and then when she pulls her piss soaked shorts off she sucks the pissy crotch. She then pisses into a glass and then pours her warm pee over her red top and the table before playing fish and rubbing her body in her warm pee. She strips her piss soaked top of and we get to see her wonderful pert breasts. She lies back on the table spreads her legs and then pisses. We are getting such a wonderful shot of her pissing pussy. She finishes up sucking up and then spurting out her warm piss. A super sexy piss from Apolonia. See Apolonia Peeing Here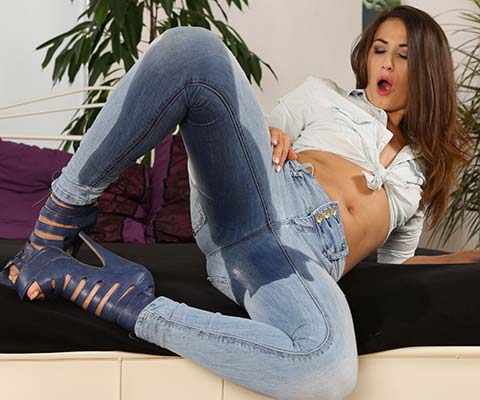 Next up we have Yenna she is in light blue jeans and is waiting for us, she teases us in her jeans and then starts to pee in them the light denim really shows of her wet piss and she has pee running down both of her legs. She finishes peeing in her jeans pulls them down and strips them off. She licks some of her pee from the denim and then plays around nude before sucking a dildo. A nice jeans peeing. See Yenna Peeing In Her Jeans Here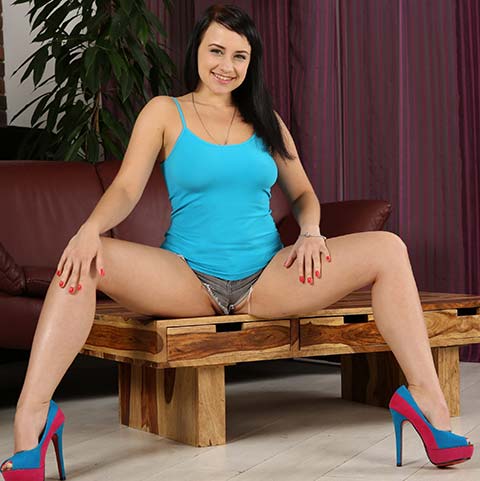 Last up from Wet and Pissy we have Tanika. She is also in short shorts. She poses in them for a little and then has a pee in them we only get to see the aftermath of her pissing into her shorts in these pictures. When she strips them off we get to see that she has a hairy pussy. It is so rare to see a hairy pussy pissing. She leans back, spreads her legs and starts to pee. She has a wonderful golden pee arch that splashes on the table. She then plays in her pee before peeing into a glass from behind. She really does end up a wonderful pissy mess. See Tanika Pissing here


Filed under: Babes Peeing and Drinking Piss and Hairy Pussy Pissing and Peeing and Pissing and Wet And Pissy
Posted on 09.15.16
Comments: None


Tags: Apolonia Wet and Pissy, Piss Drinking, solo pee play, Tanika Wet and Pissy, Wet And Pissy, wetting, Yenna Wet and Pissy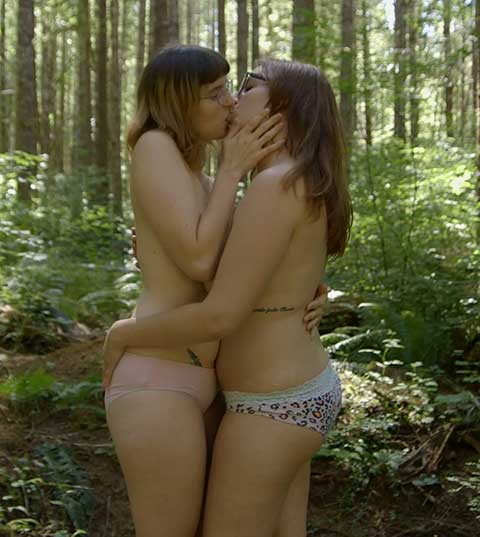 HD Wetting brings us three great lesbian pee scenes all staring Alisha and Sosha . We start off with Alisha and Sosha topless in their panties and in the woods. They start to kiss each other and then fondle each others breasts and touch there panty covered crotches. They keep making out and then they stop and Sosha starts to pee into her panties. The golden pee flows through the pink fabric making a lovely dark patch in her panties. Her piss then runs down her legs splashing on the ground. She always looks so hot when she has her wonderful breasts on show and is pissing. She finishes peeing in her panties and then it is Alisha's turn. She turns around till her bum is facing us and with her tight panties up her ass crack a little she starts to pee. She is pissing into her panties and she has pee running down her bottom and her legs. Her panties are getting soaked and she will have a great big pee puddle at her feet. She finishes pissing and then with them both in their piss soaked panties they start to make out again. A great topless lesbian panty pee. See Sosha And Alisha Peeing Their Panties Here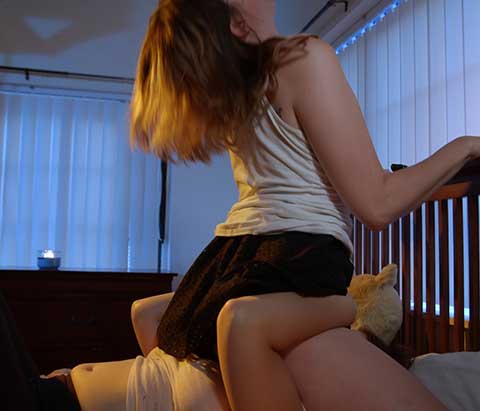 Next up we have Alisha on the bed doing her homework Sosha comes into the room and is horny and wants Alisha to pay her some attention. She starts to tease Alisha and  shows her her breasts but Alisha is not having any of it. It is only when Sosha is leaving to go to the toilet that Alisha perks up and asks Sosha to pee on her. Sosha starts to kiss Alisha and then hikes up her skirt and in her white panties starts to pee on Alisha. There is piss flowing all over Alisha's clothes and it is soaking into the bed. When Sosha finishes peeing Alisha starts to lick Sosha's pussy till she is cumming. A super bed panty piss. See Sosha Peeing On Alisha Here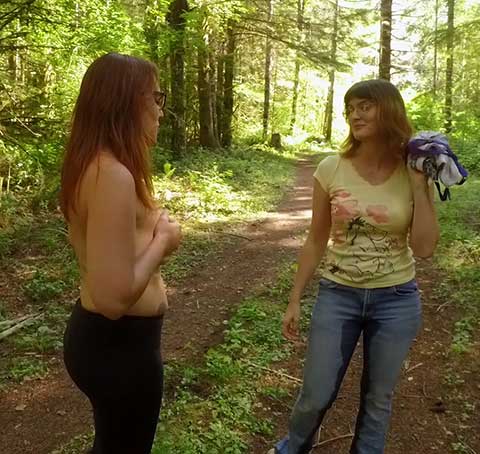 Sosha and Alisha are in the forest, Sosha needs to pee and Alisha asks if she can watch as Sosha pees into her jeans. Sosha agrees but only if Alisha shows her boobs. Alisha agrees and stands and watches as Sosha starts to pee in her jeans the small piss flow grows and she has wonderful piss rivers flowing down her legs. I do love seeing a great jeans wetting. Sosha finishes peeing in her jeans and as she stands there soaked in piss Alisha shows her breasts. See Sosha Peeing In Her Jeans Here


Filed under: HD Wetting and Jeans Peeing and Jeans Pissing and Knicker Wetting and Lesbians Peeing and Panty Pee and Peeing and Pissed On and Pissing and Pissing In Bed and Pissing In Pants and Self Pissing
Posted on 09.09.16
Comments: 5 Comments


Tags: Alisha HD Wetting, HD Wetting, Jeans Pee, Jeans Peeing, Knicker Wetting, Panty Pee, Panty Peeing, Sosha HD Wetting, Topless Panty Pee, wetting