From Ineed2pee we have the wonderful Mystick, a hot blonde Amateur. Ineed2pee have brought us some really wonderful female desperation and wetting scenes in the past, they have to be the masters of the female desperation niche. If you have missed some of those wonderful scenes check out Female Desperation And Bed Wetting, Female Desperation And Wetting Ineedpee, Tipsy And Desperate To Pee from Ineed2pee and Kadie Peeing In Her Yoga Pants. Today Mystick is in a short skirt and mid drift top. She is outside smoking a cigarette she needs to pee. she gets up to go to the bathroom but finds that the door is locked.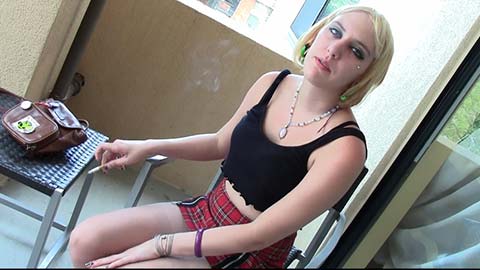 Mystick Is desperate to pee she is locked out and her bladder is bulging, she grabs her crotch holding on and then sits down to relieve the pressure. The ineed2pee story goes like this "Amateur Florida girl Mystick is locked out in thin panties, sheer pantyhose & a cute punk outfit. She's frantic & grabbing herself, she just can't sit still she's gotta pee that badly! She just can't hold it & starts wetting herself, the huge pee puddle pours off the balcony! She's so mortified."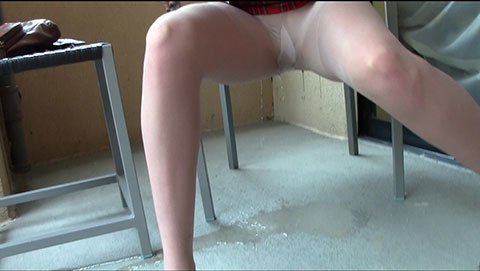 This is a great female desperation and wetting, she is just busting for a pee and when she does lose control and pisses herself she makes a big mess of her skirt pantyhose and also we get to see her piss soaked panties. Great female desperation and wetting from Ineed2pee.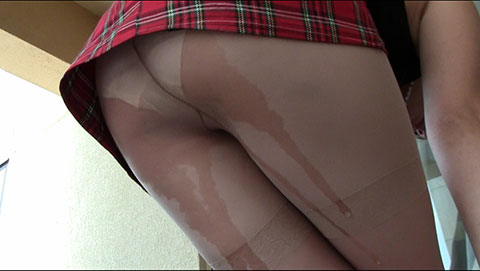 See Mystick Desperate And Peeing Here


Filed under: Desperation and Dress Peeing and Female Desperation and Ineed2pee and Pantyhose Pissing and Peeing and Pissing and Pissing In Skirt and Pissing In Tights
Posted on 07.28.15
Comments: None


Tags: Desperate To Pee, Female Desperation, Ineed2pee, Mystick Ineed2pee, pantyhose peeing, Pissing In Skirt, Pissing Leggings, Skirt Peeing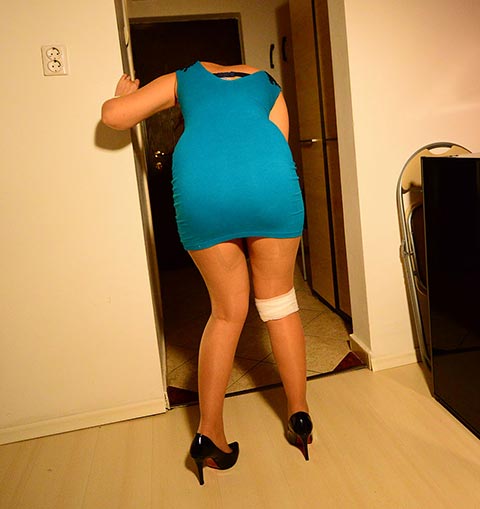 From Real Wetting we have the lovely Gemma. She has injured her leg and is desperate to pee. We have had her before at PissBlog in Outdoors Wetting Her Red Shorts and Gemma Pissing In Her Pants. Today she is in her pantyhose and a short dress. She has injured her knee and has just bandaged it and now is desperate to pee. She gets up and starts to hobble to the bathroom, she can't move fast and her bladder is aching.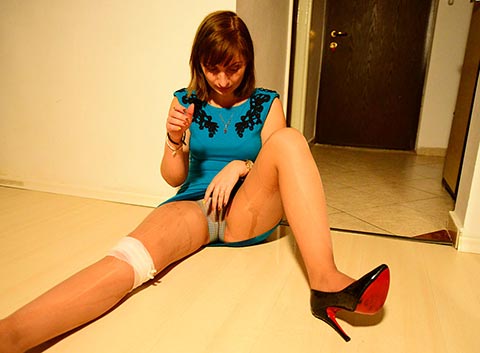 She is just to desperate to pee and in her condition she can't hurry. Standing she bends forward a little and stats to pee in her pantyhose. As she starts to pee in her pantyhose she has pee running down her legs it is soaking into her bandage and running into her shoes.
Gemma really was full, she keeps on peeing herself, her pantyhose are soaked and she has made a great big puddle on the floor. Her leg is sore, she has pissed herself and she sits down into her puddle of piss. What a wonderful sight of her tight piss soaked panties clinging to her pussy. She regains her strength and stands up and we get to see her well soaked dress. Once again wonderful female desperation and wetting from Real Wetting
See Gemma Desperate And Peeing Here

Filed under: Desperation and Dress Peeing and Female Desperation and Peeing and Pissing and Pissing In Skirt and Real Wetting
Posted on 07.25.15
Comments: 2 Comments


Tags: Desperate To Pee, Female Desperation, Gemma Real Wetting, Peeing In Dress, Pissing In Skirt, Real Wetting, Skirt Peeing
From Needapee we have a long overdue post, unfortunately the pictures are small and some are censored but such is life. We have had some great Needapee posts in the past and if you have missed them check out Peeing With Rebekah Dee from Needapee, Needapee Pissing With Rebekah Dee and Needapee Pissing Movies. today we start off with Chloe. The story from Needapee "Here is some more of the very popular Chloe in what is a first for Needapeee – a 'smoking' scene. Some of you will not enjoy this theme but I know that there are a few of you who will love to watch Chloe casually peeing as she enjoys here cigarette. It would seem that peeing gets Chloe in the mood though cos she not content with the pleasure of outdoor peeing, she teats herself to some naughty self-play!" See Chloe's peeing pictures Here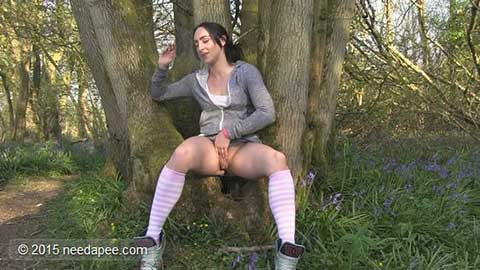 Next up we have the lovely Rebekah Dee. The story from Needapee goes "The sun is out and the summer feels as if it's just around the corner so let the summer outdoor peeing season of fun and games begin. We kick off with a little adventure I had recently on beautiful spring morning. With only a few passing cars around I cross the road and enter a goods vehicle entrance, feeling daring a pull my leggings down to my knees and prey as I pee with the cool spring air brushing between my legs. Look out for more in the summer season of outdoor peeing series soon!" See Rebekah Dee Peeing Here

Lastly we have another outdoor pee with Rebekah Dee "Here is another scene form my Outdoor Summer 2015 collection, shot when I'm out walking and enjoying the Great British summer – when there is plenty of opportunity to get naughty and pee in public. For this adventure I should have known better than to choose the approach road to a very busy coastal attraction, because needless to say it was very busy. With cars whizzing by every seconds ago it was a real challenge getting my kickers down for some naught outdoor peeing fun!" see the roadside pee here


Filed under: Needapee and Outdoor Pissing and Peeing and Pissing and Pissing Outdoor and Rebekah Dee
Posted on 07.22.15
Comments: None


Tags: Chloe Needapee, Needapee, Outdoor Pissing, Pissing Outdoor, Pissing Outdoors, Rebekah Dee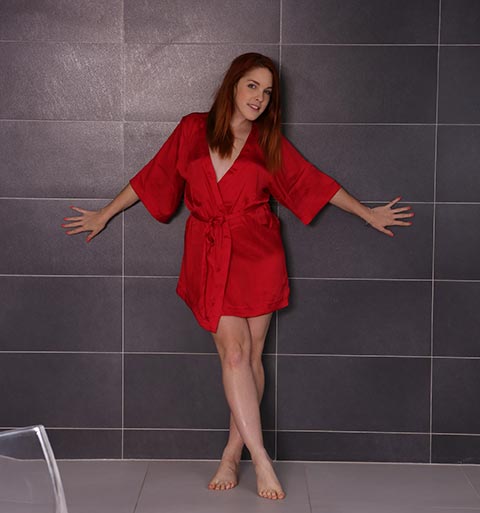 From Wet and Pissy we have the lovely Amarna Miller. Amarna Miller is a lovely redhead and one of the few redhead pissers we have had at Pissblog. Wet and Pissy really do find lovably piss models and Amarna Miller is no different she starts off with a sexy striptease and from there gets wet and messy from there.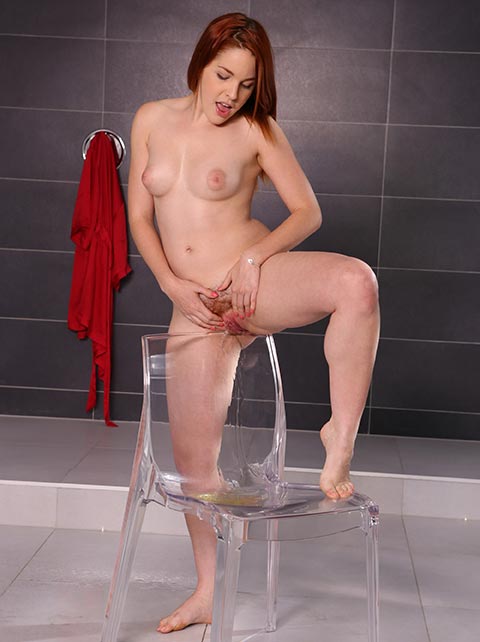 The story from Wet and Pissy goes like this "Stunning redhead Amarna is in the shower room in a red robe and quickly shows us her sexy naked body underneath! She holds her pussy as she releases a stream of golden nectar over a glass chair before she places her hands within and tastes her yellow juices. Using a red speculum, Amarna spreads her pussy lips apart and sprays another stream onto the tiled floor. She lays back in her puddle of pee getting her hair soaking wet and toys her hairy pussy with a sex toy. Self pissing is next on the agenda as Amarna attempts to piss into her own mouth. She is desperate to taste her own piss that she uses a giant glass to tip it into her mouth!"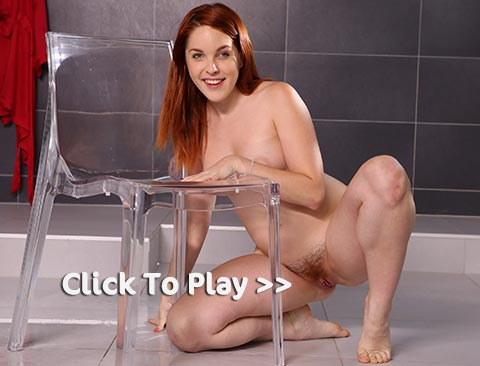 I just love it, she loves pee and seeing her red hairy pissy pissing is great. To finish we have a short trailer clip with her in all her wet glory. Enjoy this hot red head pissing for us.

See The Trailer with Amarna Miller


Filed under: Babes Peeing and Drinking Piss and Hairy Pussy Pissing and Movies and Peeing and Pissing and Self Pissing and Wet And Pissy
Posted on 07.19.15
Comments: 3 Comments


Tags: Amarna Miller Wet And Pissy, Hairy Pussy Pissing, Piss Drinking, Pissing Movie, Pissing Movies, Pissing On Herself, Pissing Pussy, Red Head Pissing, Wet And Pissy
From HD Wetting we have the wonderful Nikko and Alisha again. Previous posts with Alisha And Nikko are Alisha And Nikko Bondage Pee Movie Lesbian Bondage Peeing HD Wetting HD Wetting Lesbian Panty Pee and Bound And Peeing In Jeans have given us some wonderful lesbian wetting from both of them and today we join them going for a walk by the river.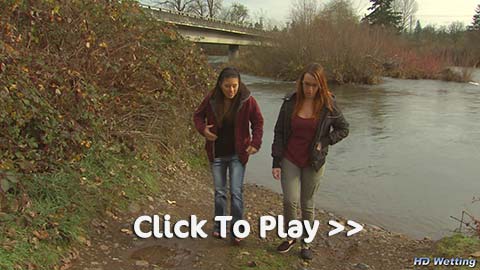 The story from HD Wetting goes "Walking along the river Nikko is desperate to go pee. She tries to go look for a place to pee, but Alisha encourages her to keep walking. Alisha is of the opinion that if they just hurry up and walk back that Nikko will make it to a toilet. This isn't what happened though. Nikko can't hold on any longer and pees in her jeans. She is extremely embarrassed that she had an accident. To help Nikko feel better, Alisha intentionally pees in her pants. Watching Alisha wet her pants only turns Nikko on though. Nikko kisses Alisha and the two make out for a while. They continue their walk home, now wearing wet pants.

Again a great wetting from HD wetting I do love it when they are out in public and desperate to pee. There is something wonderful knowing that when they lose control they could be caught in their piss soaked clothes and I'm surprised that this hasn't happened more often. Enjoy today's movie with Nikko and Alisha and let's hope there are some more daring outdoor pissing movies with these two in the future.

See Alisha And Nikko Pee By The Rivers


Filed under: HD Wetting and Jeans Peeing and Jeans Pissing and Movies and Outdoor Pissing and Peeing and Pissing and Pissing In Pants and Pissing Movies and Pissing Outdoor and Pissing Videos
Posted on 07.16.15
Comments: 3 Comments


Tags: Alisha HD Wetting, HD Wetting, Jeans Pee, Jeans Peeing, Nikko HD Wetting, Outdoor Pissing, pants peeing, Pissing Movie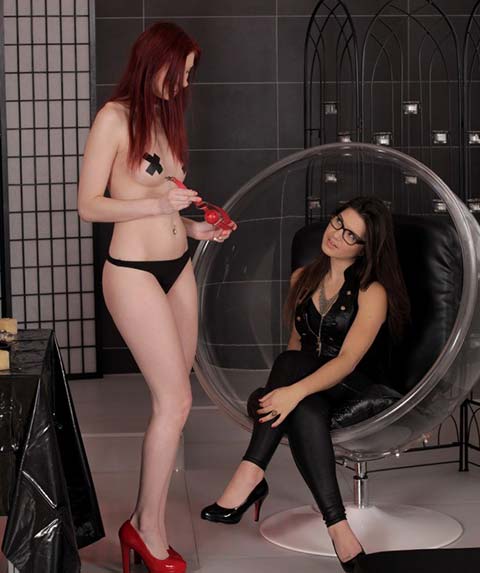 From Vipissy we once again have a great lesbian pissing movie. Today Dusty Sunshine and Kattie Gold are staring. We have had a Vipissy movie with Kattie Gold previously in Lesbian Pissing Movies but this is the first time we get to experience Dusty Sunshine. If you have missed some previous Vipissy lesbian scenes check out Megan Rain And Gina Gerson From Vipissy, Wonderful Lesbian Pissing From Vipissy, Vipissy Lesbian Pissing Movie and Three Lesbians peeing vipissy. Today we are in for a lesbian pissing treat as these two ladies are so sexy.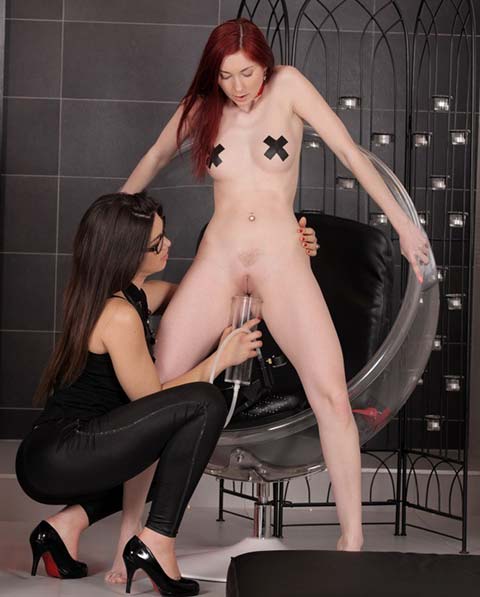 The story from Vipissy goes like this "Dusty is the type of girl that can take a dominating role and can be gentle and compassionate. Kattie obeys Dusty, not from intimidation, but because of her tender approach. Her gaze rarely leaves Dusty and her smile reinforces just how smitten she is by her. Dusty keeps it simple, pleasantly asking Kattie if she could piss into a pump for her. Oohs and aahs abound from the girls as well as shrieks of joy and pleasure. Dusty takes control as she begins hitting her climax, taking the sex toy out of Kattie's hands so that she may indulge into a more vigorous rhythm. After finishing, she takes the toy to Kattie with the same intensity as she did to herself. The girls take a combined piss into a bowl, one after the other. Kattie is impressed with Dusty's output, gasping with amazement. The girls bond even more as they douse themselves with their piss."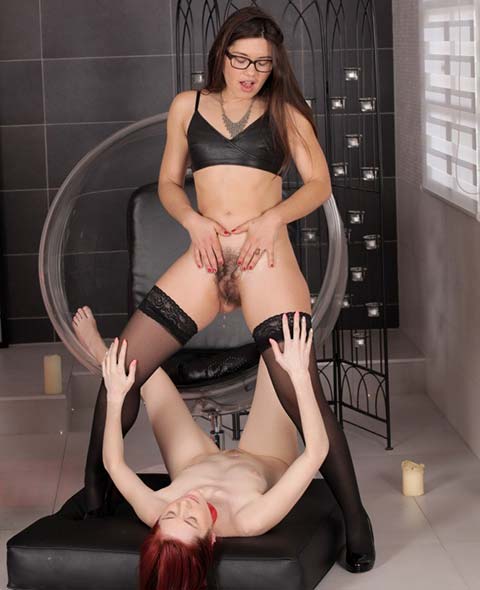 To see Kattie Gold being submissive and being sprayed by Dusty Sunshine  in hot piss from her hairy vagina is just wonderful and once again these two show that the Vipissy stars love pee. They are soaked when they finish and have licked pissy pussy and sucked piss dripping breasts to their hearts content. A super lesbian peeing movie from Vipissy.

See Dusty Sunshine and Kattie Gold Pissing

Visit Vipissy Click Here


Filed under: Babes Peeing and Drinking Piss and Hairy Pussy Pissing and Lesbians Peeing and Movies and Peeing and Pissed On and Pissing and Pissing Movies and Pissing Videos and ViPissy
Posted on 07.13.15
Comments: 2 Comments


Tags: Dusty Sunshine Vipissy, Hairy Pussy Pissing, Kattie Gold Vipissy, Lesbians Peeing, Piss Drinking, Piss Movie, Pissing Movie, ViPissy, Vipissy Movie