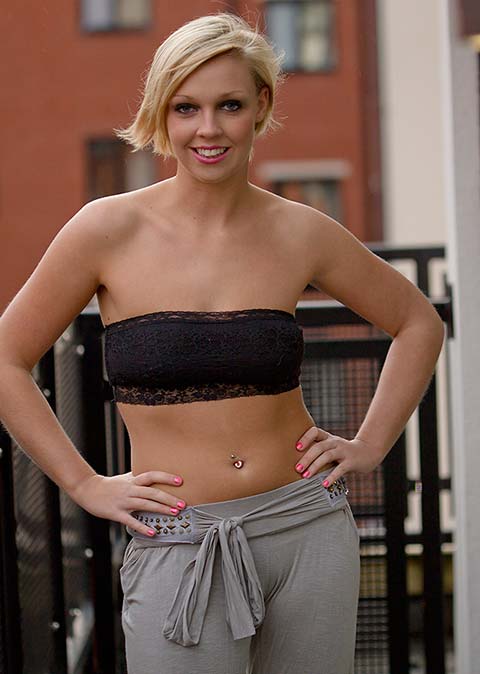 From Wetting Her Panties we have the lovely Scarlet Lovatt I am pretty sure that this is the first time that we have had her here. She is outdoors in a crop top and some work out pants. This location that Wetting Her Panties use for their pants and panty wetting shots seems quite exposed we have had photos from here in Leggings And Panty Peeing and Faye Peeing In Her Pants Outdoors it would be great to be living or working with a view to this balcony there would be some wonderful sights of hotties peeing themselves.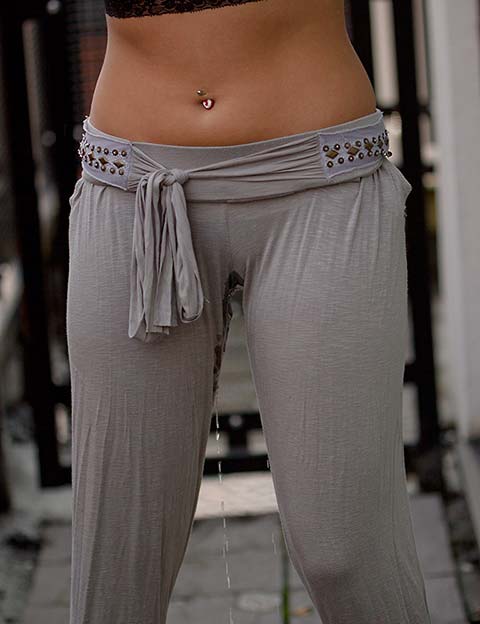 Scarlet Lovatt Is standing on the balcony and her pants are tightly encasing her crotch. She shifts her legs a little wider and starts to pee, this is such a natural look, outdoors with legs apart and peeing the only difference is she is peeing in pants and is not naked. As her pee flows into her pants they soak up the wetness right away and start to cling to her legs. Peeing in cotton pants really does look wonderful, not only does the fabric soak up the pee but the shine that appears is wonderful.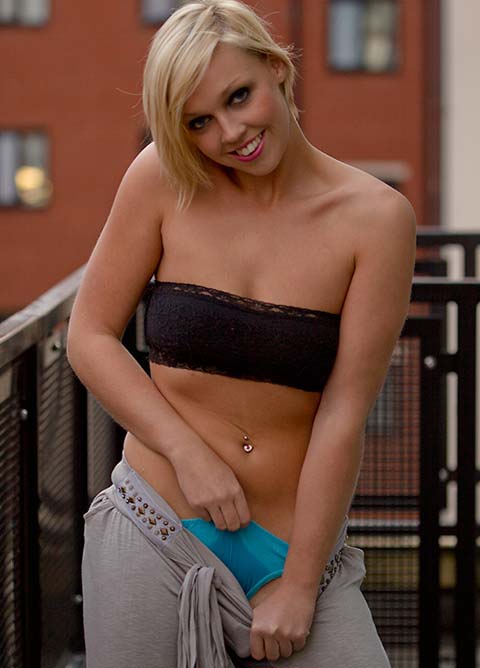 Scarlet Lovatt Keeps on peeing and her pants are going darker and darker. Her piss is running down her legs and then she turns around and we get to see a great shot of her bottom as she bends forward and through the piss soaked fabric we can even make out her piss soaked panties underneath such a sexy look. She finishes pants peeing turns back around and shows us her piss soaked knickers too. A great pants wetting with Scarlet Lovatt from Wetting Her Panties.
See Scarlet Lovatt Peeing In Her Pants