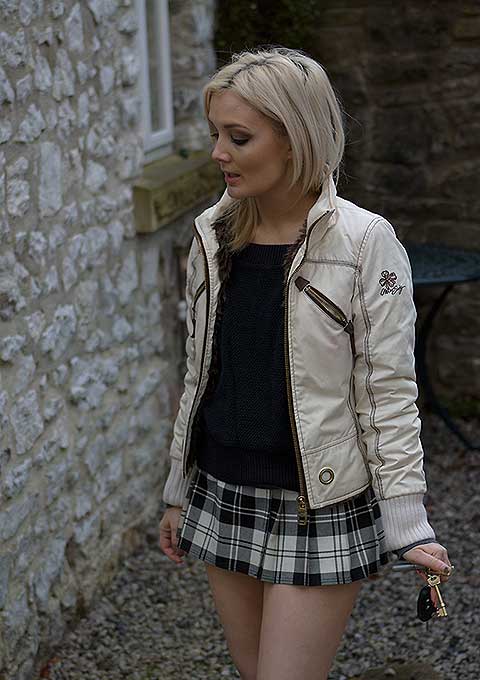 From Wetting Her Panties we have the lovely Faye. In the past we have had some wonderful jeans and pantyhose peeing pictures with her, if you have missed some check out Panty Peeing Pictures From Wetting Her Panties, Faye X Skirt And Panty Peeing, Jeans And Panty Peeing With Faye X and one of my favorites Pantyhose And Panty Peeing With Fay X. Today Faye is outdoors in a very shorty skirt and we can see her grey knickers. She is desperate to pee but is locked out of the house, she keeps on trying to get in and with every movement she flashes her knickers.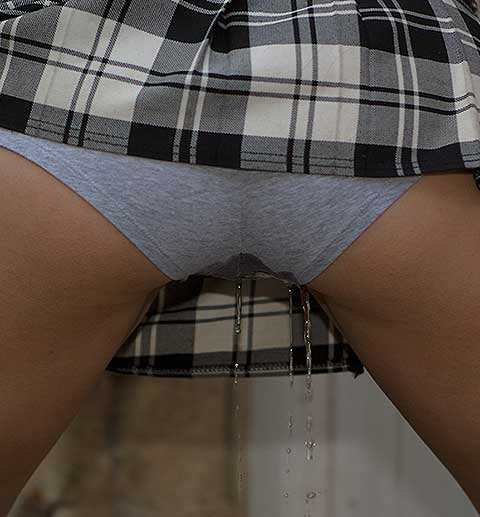 Faye is locked out and desperate to pee, she is really struggling to get into the house and the more she struggles the more desperate she becomes. She tries to push the door open and as she does she fully exposes her panties this is a great shot of her knickers encasing her bottom. She cant hold on any longer she has her knickers exposed and the first drips of pee soak into her panties. She has her panties exposed to the world and now there is pee soaking into them too.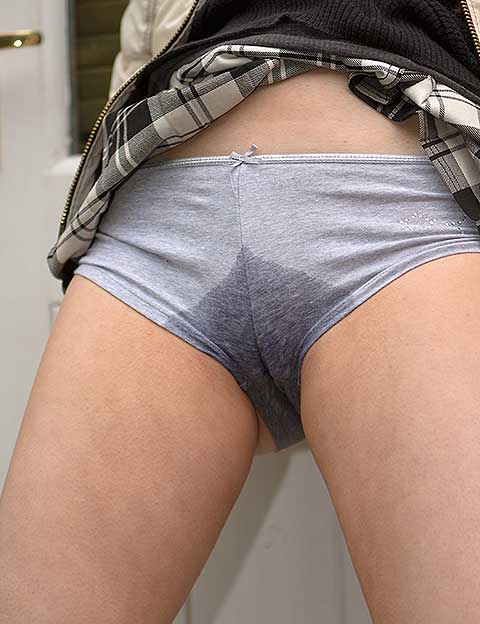 Faye has started to pee in her panties, the gray fabric is growing dark and pee is running down her legs and splashing on the tiles. Just look at the wonderful warm pee patch in her knickers, She turns around and lifts up her skirt trying to keep that dry. She has a piss soaked crotch and she even has a pissy camel toe. I do love watching Faye from Wetting Her Panties desperate and peeing I know some here don't but she really is one sexy knicker wetting hottie.
See Faye Peeing In her Knickers Here
Visit Wetting Her Panties Click Here