From HD Wetting we have the sexy Alisha once again. The last wetting we had with her she was in bed and peeing in her panties before playing with her pissy pussy you can see it here in Pissing Panties And Masturbating. She really does seem to love sitting in a puddle of pee and masturbating and today to continue we have her in her pyjamas on the bed and very desperate to pee. She is sitting and holding her crotch, I bet she is getting more and more turned on the more desperate she gets. She jambs her hand harder into her crotch but she can't hold on and starts to pee.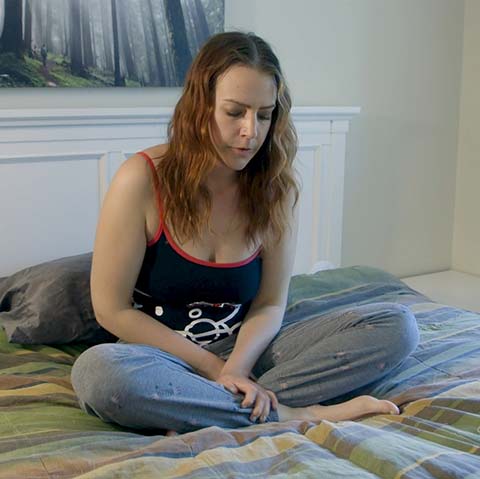 Alisha is peeing in her pyjamas in bed. How she is sitting her crotch is getting wet and then her pee puddle grows it is really soaking into the pyjama fabric. As she pees more she is creating a lovely warm pool of piss around her. She keeps on peeing and her pyjamas are getting more and more soaked.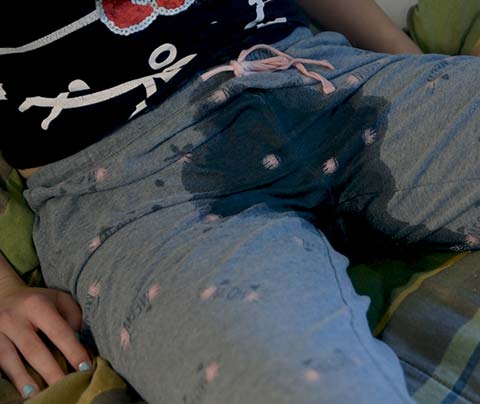 Alisha has soaked her pyjamas and she kneels up to show us how wet they are, they are soaked and sagging. She strips the soaked pants of and we get to see her peed in pink panties too but that is not all, she is so horny now she strips her piss soaked panties off and with her wet pissy pussy on full show she masturbates till she is cumming. A wonderful wetting and masturbation scene from HD Wetting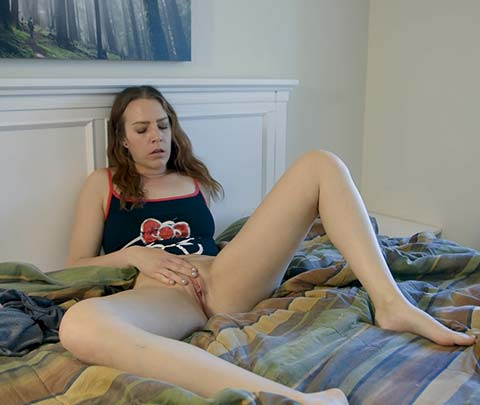 See Alisha Peeing Her Pyjamas Here


Filed under: Babes Peeing and Bed Wetting and Desperation and Female Desperation and HD Wetting and Peeing and Pissing and Pissing In Pants and Pissing Pictures
Posted on 05.26.17
Comments: None


Tags: Alisha HD Wetting, Bed Wetting, Bedwetting, Desperate To Pee, Female Desperation, HD Wetting, Pissing In Bed, Pissing In Pants, Pyjamas pee, wetting, Wetting The Bed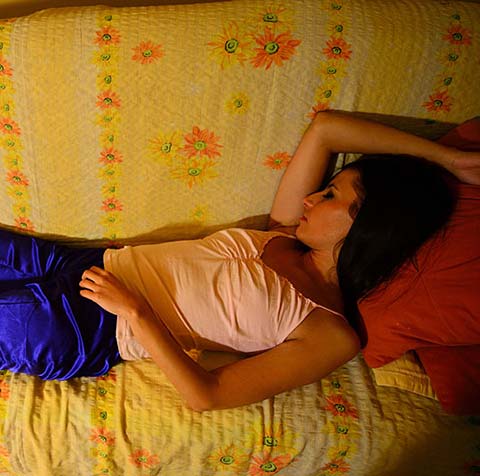 From Real Wetting we have the wonderful Debbie. It has been a while since we have had this lovely wetter but today she is back with a great satin pyjamas peeing. If you have missed some of her previous wetting endeavours check out Debbie Pissing In Denim Shorts – Bound And Peeing In Panties – Debbie Pissing In Her Jeans and Debbie Peeing In Her Panties. We join Debbie today asleep. She has lovely satin pyjamas bottoms and a cotton top on. She is sleeping and looking so sweet and innocent, she starts to stir and opens her eyes she really needs to pee.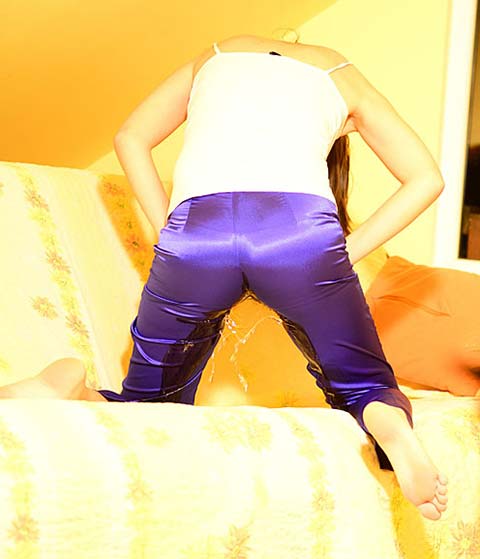 Debbie has just woken up and realises that she needs to pee. She stands up and instantly grabs her crotch trying to hold on. She still has a knee on the bed and as she is like this she starts to lose control and pee into her pyjamas. As she is peeing into her pyjamas the satin is soaking it up and the fabric is going dark purple. She starts to pee more and the stream is turning into a great big gusher, there is piss spraying everywhere. She is soaking her bed her legs and her feet are even getting warm and wet in piss. This is a great pyjama piss

Her piss stream starts to slow and as she finishes pissing herself she bends forward and we get the most wonderful sight of her satin pyjamas soaked in piss. The fabric is grabbing her legs, she pulls her pants down and we then get to see her piss soaked panties. She takes her piss soaked pants off and then lies down in her piss puddle still in her wet panties. A wonderful pyjama pissing from Real Wetting

See Debbie Peeing Her Pyjamas Here


Filed under: Audreys Wetting Site and Babes Peeing and Bed Wetting and Peeing and Pissing and Pissing In Bed and Pissing In Pants and Pissing Pictures and Real Wetting
Posted on 04.24.17
Comments: 1 Comment


Tags: Audreys Wetting Site, Bed Wetting, Bedwetting, Debbie Real Wetting, Pissing In Bed, Pyjamas pee, Real Wetting, Wetting The Bed
HD Wetting brings us the lovely Sosha with three wonderful peeing sets .We start off with Sosha in her pyjamas in bed and desperately needing to pee. She should go to the bathroom but is loving the feeling of her full bladder she is also feeling a little turned on. She kneels on the bed and the change of position squeezes her bladder a little to much and she starts to pee in her pyjamas. She grabs her crotch but pee is exploding out. As she holds her crotch there is a jet of piss that explodes through her fingers. She has piss running down her legs and soaking into the bed. She finishes pissing and then looking very pleased with herself she lies back down in bed still in her piss soaked pyjamas and masturbates till she is cumming. See Sosha Peeing Her Pyjamas Here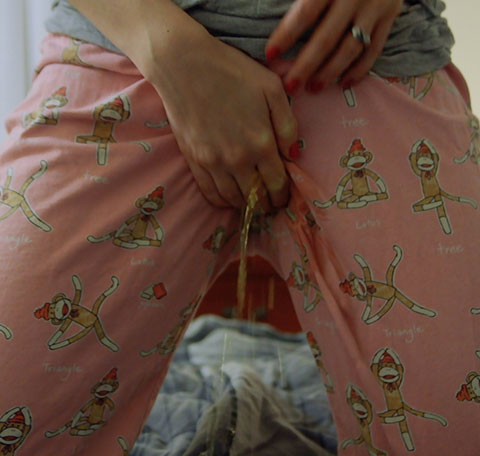 Next up we have Sosha in the forest in tight jeans it is a cold day and this is making her bladder tight. She is is about to burst and as she stands there she starts to pee. She is peeing in her pants and has pee slowly running down her legs. Her pee river starts slowly and then increases in speed soaking her pants faster. She finishes peeing and she has piss in her shoes as well. A very messy pants pee. See Sosha peeing her pants here.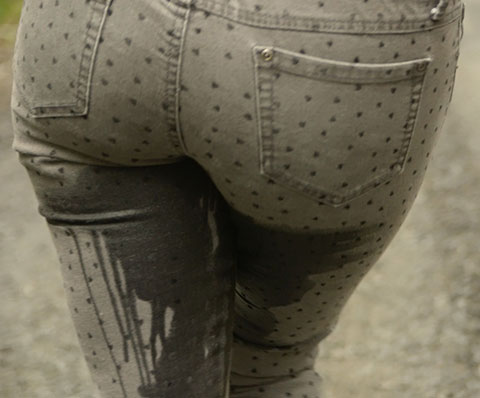 Last up Sosha is topless in jeans and dancing around, she really needs to pee and as she fidgets her breasts bounce around she then she starts to pee. Her piss explodes into her jeans creating a wonderful dark piss soaked denim patch. Her piss is running down her legs and pooling at her feet. When she finishes pissing in her jeans she sits in her piss puddle and masturbates herself. She really is a dirty girl. See the topless Jeans pee here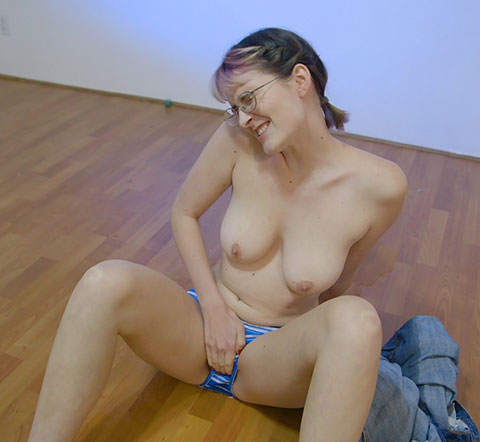 Filed under: Bed Wetting and HD Wetting and Jeans Peeing and Jeans Pissing and Peeing and Pissing and Pissing In Bed and Pissing In Pants and Pissing Outdoor and Pissing Pictures
Posted on 01.25.17
Comments: 7 Comments


Tags: Desperate To Pee, Female Desperation, HD Wetting, Jeans Peeing, pants peeing, Pissing In Bed, Pissing In Pants, Pyjamas pee, Sosha HD Wetting, Topless Jeans Pee