It's been ages since we have had the wonderful Rebekah Dee from Needapee. She really is one of my all-time favourite pissing ladies and if you have missed some of her peeing antics check out Needapee Pissing Movies, Outdoor Peeing With Rebekah Dee, Rebekah Dee Peeing From Needapee, and Peeing With Rebekah Dee from Needapee Today she is in the street and desperate to pee. We know that she loves a sneaky pee and today is no different. She is dressed a single and a short skirt so we know that we are going to be in for a pissing treat. She is desperate to pee and holding her crotch as she veers off the street and finds a little alleyway.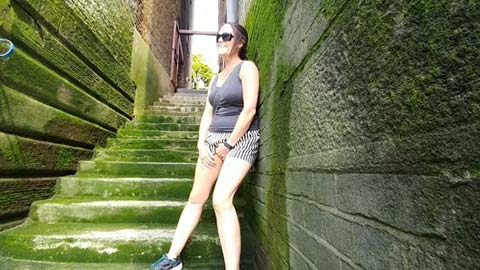 We are following her as she is desperately walking down the alleyway, there is no one around and she keeps walking till she finds some secluded stairs that are leading down to the river. She holds her crotch again we can see that she is loving the full bladder feeling and then she lifts her skirt up and pulls her panties to the side.

She is exposed out here, if there was a boat going by they would see her exposed pussy. Standing there with her panties pulled to the side she starts to pee. Her piss explodes from her pussy and it starts to splash on the ground, how wonderful is this she is out in public having a sneaky pee by the river. As the piss splashes on the ground her shoes will be getting little piss drips on them. When she finishes pissing she lets her panties move back across and her skirt comes down. I bet her panties have a little damp pee patch too. Once again another wonderful public piss from Rebekah Dee of Needapee.

See Rebekah Dee Pissing By The River


Filed under: Babes Peeing and Desperation and Dress Peeing and Female Desperation and Needapee and Outdoor Pissing and Peeing and Pissing and Pissing In Skirt and Pissing Outdoor and Pissing Pictures and Public Pissing and Rebekah Dee
Posted on 10.22.16
Comments: 3 Comments


Tags: Female Desperation, Needapee, Outdoor Pissing, Peeing By River, Pissing Outdoor, Pissing Outdoors, Rebekah Dee, Skirt Peeing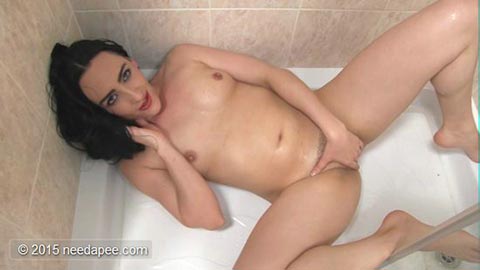 It's been a while since we have a post from Needapee and the lovely Rebekah Dee. Today we have a Needapee post staring the lovely Chloe.  The story for the first self pissing set goes like this "Now I know that a few years back I posted a self-pissing clip which was probably one of the most popular videos to date. Well here is Chloe who has a real treat in store for you! She's always harboured a fetish for peeing on herself but admitted that she was a little shy to try this out for herself. But when I invited her to give it a go for you guys she jumped at the chance. Watch her soak herself then masturbate as she thinks of you guys – cock in hand!" See Chloe Pissing Here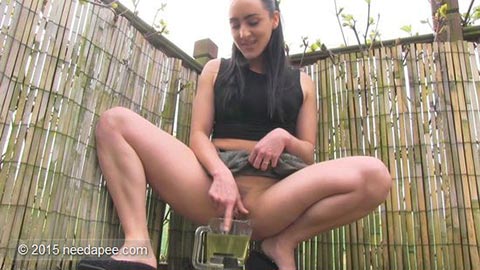 Next up Chloe has a go pro the story from Needapee goes "We try something new for this latest clip. Recent star of the show Chloe pisses and fills a jug with her rich green pee that she must have been saving up for some time. We plant a waterproof Go-Pro camera in the bottom of the job in order to test the waterproof claim! After her piss Chloe can't resist playing with her pee and of course herself. This scene was shot with two cameras offering you alternative perspectives of Chloe is action." See Chloe pissing on the camera here.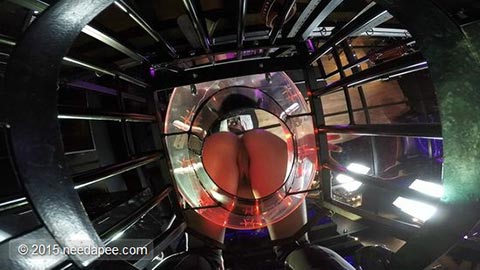 Last up we have Chloe as a toilet slave "The new Go-Pro series of videos have proven to be very popular, judging by the response to the first video of the series. Chloe is back for another adventure which takes full advantage of the waterproof features of the Go-Pro camera! Two cameras are used here to give you two angles. The Go-Pro offers you the best seat in the house, right underneath Chloe's bum! You'll see her pussy tease apart as she plays before releasing teasing shorts burst of pee right down on to your face!" If you have ever wanted to be pissed on this is one for you. See Chloe peeing here


Filed under: Babes Peeing and Needapee and Outdoor Pissing and Peeing and Pissed On and Pissing and Self Pissing
Posted on 12.10.15
Comments: None


Tags: Chloe Needapee, Needapee, Pissing On Herself
From Needapee we have a long overdue post, unfortunately the pictures are small and some are censored but such is life. We have had some great Needapee posts in the past and if you have missed them check out Peeing With Rebekah Dee from Needapee, Needapee Pissing With Rebekah Dee and Needapee Pissing Movies. today we start off with Chloe. The story from Needapee "Here is some more of the very popular Chloe in what is a first for Needapeee – a 'smoking' scene. Some of you will not enjoy this theme but I know that there are a few of you who will love to watch Chloe casually peeing as she enjoys here cigarette. It would seem that peeing gets Chloe in the mood though cos she not content with the pleasure of outdoor peeing, she teats herself to some naughty self-play!" See Chloe's peeing pictures Here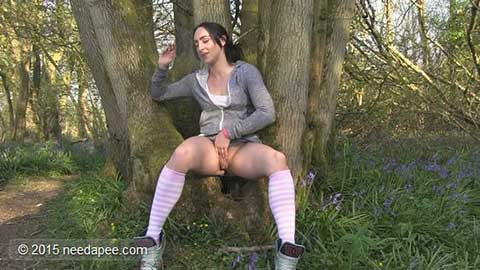 Next up we have the lovely Rebekah Dee. The story from Needapee goes "The sun is out and the summer feels as if it's just around the corner so let the summer outdoor peeing season of fun and games begin. We kick off with a little adventure I had recently on beautiful spring morning. With only a few passing cars around I cross the road and enter a goods vehicle entrance, feeling daring a pull my leggings down to my knees and prey as I pee with the cool spring air brushing between my legs. Look out for more in the summer season of outdoor peeing series soon!" See Rebekah Dee Peeing Here

Lastly we have another outdoor pee with Rebekah Dee "Here is another scene form my Outdoor Summer 2015 collection, shot when I'm out walking and enjoying the Great British summer – when there is plenty of opportunity to get naughty and pee in public. For this adventure I should have known better than to choose the approach road to a very busy coastal attraction, because needless to say it was very busy. With cars whizzing by every seconds ago it was a real challenge getting my kickers down for some naught outdoor peeing fun!" see the roadside pee here


Filed under: Needapee and Outdoor Pissing and Peeing and Pissing and Pissing Outdoor and Rebekah Dee
Posted on 07.22.15
Comments: None


Tags: Chloe Needapee, Needapee, Outdoor Pissing, Pissing Outdoor, Pissing Outdoors, Rebekah Dee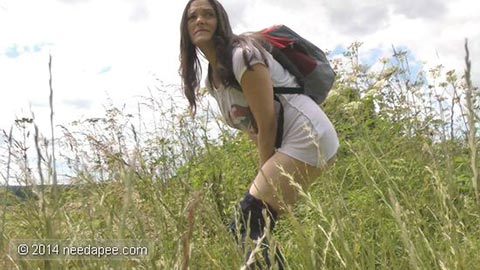 From Needapee we have three sets of photos, unfortunately they are small in size but anything from Rebekah Dee is great and if you have missed out on all her past pissing antics check out the Needapee category here. First up we have her peeing in a field. Rebekah Dee has written this about the set "it's a lovely summer's day and I'm out to do a little exploring, although not necessarily geographical exploration. I'm in the mood to explore my pee fetish today, I feel like taking a chance with a risk of being caught as I drop my panties in an open field with the long summer grass brushing against my legs as I take a satisfying pee. Lots of low reverse angle action in this scene for you to enjoy." See the field piss here.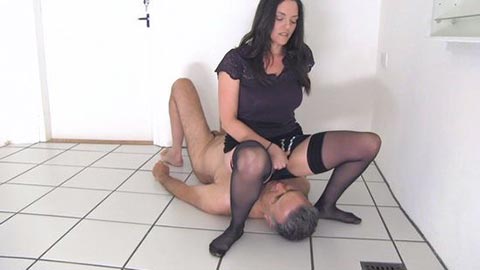 Next up we have her and her slave there is something very sexy seeing her dominate and here we have her squatting down and peeing in the mouth of her slave I bet some would love to be drinking her golden liquid. See her peeing on a slave here.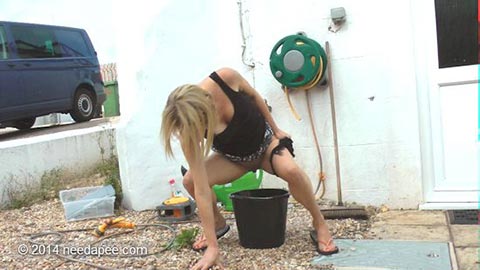 last up we have Sophia desperate and peeing. The story goes "Who is that tall leggy blonde busting to pee, it's debut girl Goddess Sophia! This is her first time peeing on camera and as you'll see she isn't shy. I caught up with Sophia on a video shoot recently and after chatting to her I soon persuaded her that you guys would love to see her looking vulnerable and awkward as she pees. So I kept her waiting and longer than planned so that she was really desperate and it worked because once Sophia starts she gushes a torrent!" See Sophia peeing here.


Filed under: Drinking Piss and Needapee and Outdoor Pissing and Peeing and Pissing and Pissing Outdoor
Posted on 12.19.14
Comments: 1 Comment


Tags: bucket pee, Needapee, Outdoor Pissing, Piss Drinking, Pissing Outdoors, Rebekah Dee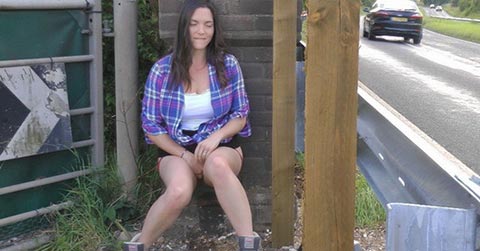 From Needapee we have the lovely Rebekah Dee pissing for us and are also Tiffany & Chloe dominating there slave. Needapee is one of the hottest piss sites around and we have had some wonderful photos and movies from them in the past. If you have missed some of the previous Needapee posts check out the Needapee Category by clicking here. To starts off today we have sexy Rebekah Dee desperate by the road. The story goes "There is something very exciting about peeing in a situation where you have no control. If you want to experience this get close to a road with cars whizzing past. I guess it's the adrenalin that starts to course it's away around the body, whatever it is if you combine it with the excitement of peeing in public the feeling can be amazing. In this video I get within a few meters of some speeding cars for exactly this rush!" A wonderful public piss. See Rebekah Dee desperate and pissing here.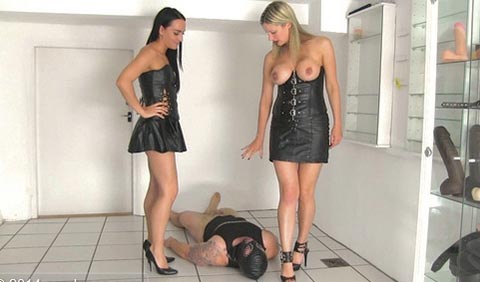 Next up we have Tiffany & Chloe the story goes "What a treat I have in store for you, Tiffany and Chloe have another willing gimp who enjoys swamping. The girls are in a particularly bitchy mood today and they're out to enjoy themselves at the expense of the gimp whose clearly enjoying himself, his hard cock is testament to that. But Chloe is pissed off because her swamping efforts have resulted in a wet pair of heels. You can probably guess what happens next.. "They really do look like they are enjoying themselves but sorry for the censored pictures. See Tiffany And Chloe peeing here.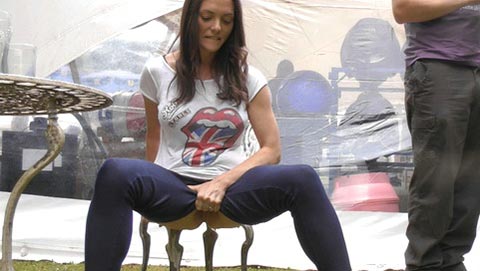 Last up we have Rebekah Dee again the story goes "Oh my what an exciting video this was to bring to you, I'd been out enjoying a Sunday walk in the countryside when we took a drinks break in a quaint pub. A beer festival was on so the only seats we could find were located behind the beer tent. The temptation was too much, coupled with the bravado that a couple of beers gave me I was quickly taking a brazen pee within ear shot of the other revealers! So exciting…" Super-hot pissing once again from Rebekah Dee. See Rebekah Dee Pee Here

Read A Needapee Pornsite Review Click Here





Filed under: Babes Peeing and Needapee and Outdoor Pissing and Peeing and Pissed On and Pissing and Pissing Outdoor and Public Pissing and Rebekah Dee
Posted on 08.18.14
Comments: None


Tags: Domination Piss, Needapee, Outdoor Pissing, Rebekah Dee, Slave Peeing