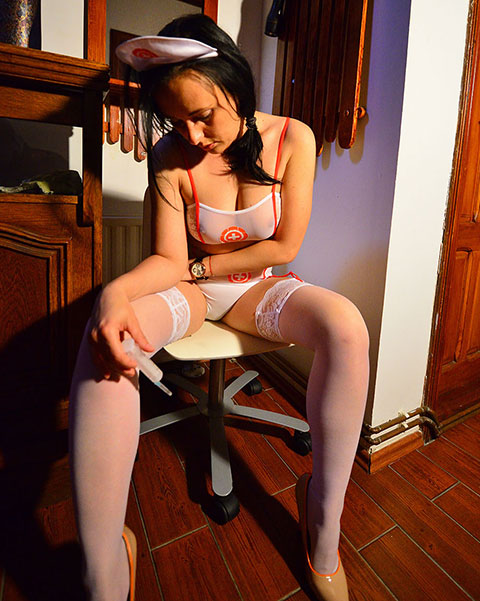 From Real Wetting We Have sexy nurse Monica. We have had this hot wetter previously in Monica Pole dancing And Panty Pissing where she was dressed as a stripper and pissed her panties for us. Today Monica is dressed up as a sexy nurse and is desperate to pee. Her tight top is see-through and we get to see her lovely breasts. She has white panties and stockings on. She is sitting on the chair and has her legs crossed. She is trying to hold her pee in.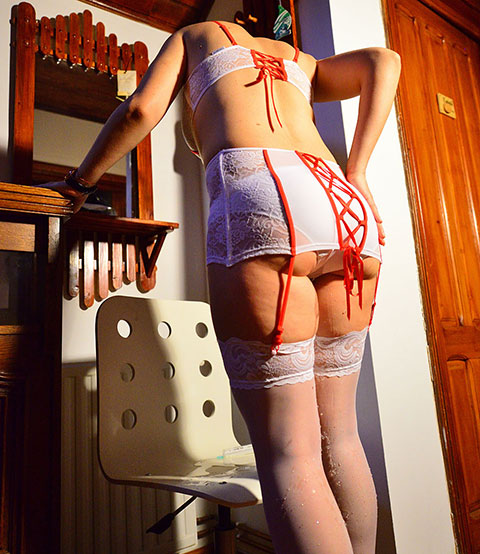 She tries to hold on a little longer but is to desperate and starts to pee in her panties while sitting. The peeing pictures don't show this greatly but in the video we get a great shot of pee flooding out of her panties. She stands up and her pee is flooding out and running down her legs she really is looking sexy and wet.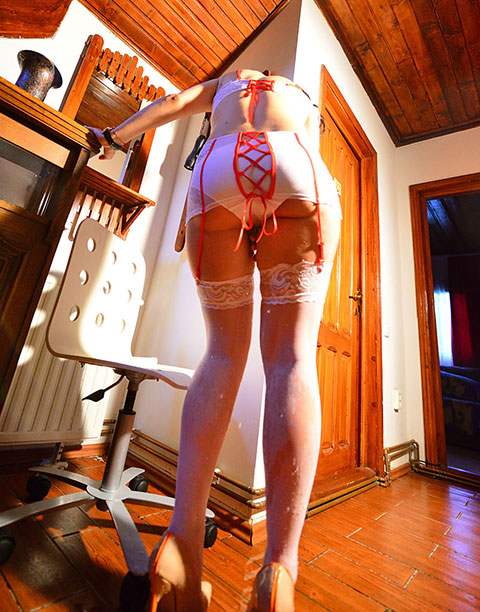 Monica is peeing in her nurses uniform, her panties are soaked her breasts are jiggling around. Her panties are getting lovely pee rivers running down her legs she really is looking sexy. She finishes pissing herself and then looks down at her piss soaked panties they are dripping. She then sits back down on the piss soaked seat. A Super wetting from Real Wetting.
See Monica Peeing Herself Here