From Wetting Her Panties we have Italia. This is the first time that Italia has been featured here at PissBlog and I hope that you all enjoy this hottie. Over at Wetting Her Panties she has started in 6 wetting movies and 4 photo sets. Today she is in the kitchen desperate to pee and dressed in a polka dot bra and a tight blue skirt. We can see that her bladder is bulging and it is protruding out. I do love how nervous she looks standing there. Italia starts to pull her skin tight blue skirt up and she exposes her panties. She turns around a little and we get a great shot of her bottom encased in her panties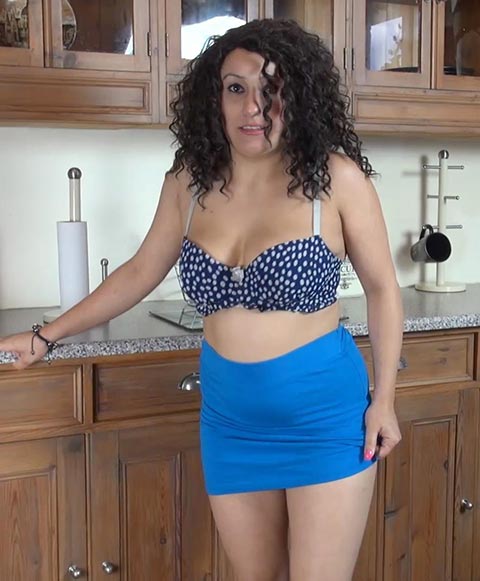 Italia Is standing in the kitchen, her knickers are on show and then she can't hold on any longer and she starts to pee. As she starts to pee there are a few drips of piss soaking into her panties. Her panties are starting to get the damp soppy look and then she starts to pee more. Her knickers start to overflow in piss and she has warm pee streams running down her legs. Her piss soaked legs glisten in the light and her panties are getting more and more soaked as she keeps on peeing.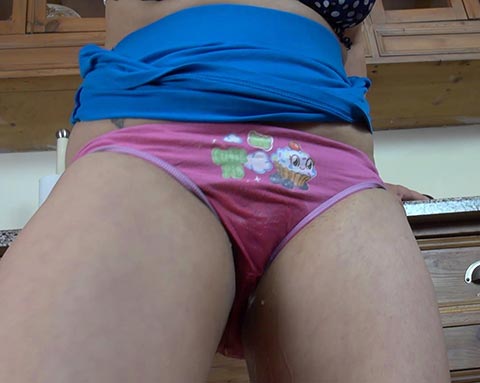 She stopes pissing her knickers and turns around so she is facing us, her panties are sopping wet. I do love seeing panties holding this much piss, standing facing us she pees a little again. Her panties overflow again and she has more pee running down her legs. Imagine the wonderful feeling to place your hand on the piss soaked panties, the warm pee would flow over your hand and her pissy pussy would be hot and waiting. She finishes pissing in her panties and standing there we get to see that she is standing in a piss puddle too. A super panties soaking from Wetting Her Panties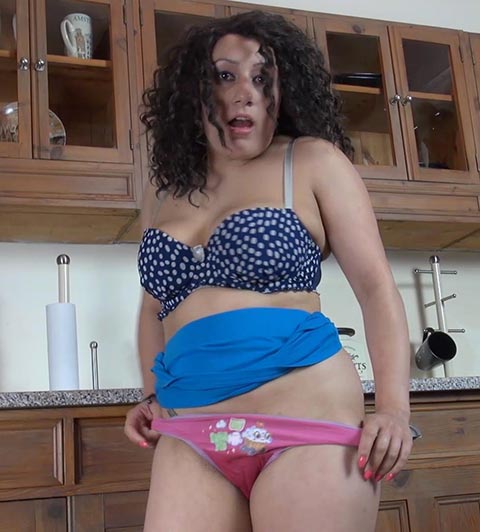 See Italia Pissing Her Panties Here


Filed under: Knicker Wetting and Panty Pee and Peeing and Pissing and Pissing Pictures and wettingherpanties
Posted on 02.25.17
Comments: 3 Comments


Tags: Italia Wetting Her Panties, Knicker Wetting, Panty Pee, Panty Peeing, Pissing Panty, Skirt Peeing, wetting, wettingherpanties
3 Comments »
Good girl, but why is she wearing cartoon characters on her panties?
Also, why have you uploaded pics from 2015 when we could get some more recent ones?

Comment by Pip — February 25, 2017 @ 11:32 am

Not sure about the cartoon characters Pip.

Why from 2015? it is nice to have variety and different models now and then, we seem to be getting the same models at Wetting Her Panties atm.

Comment by admin — February 26, 2017 @ 12:24 am

That is a good point, I'll admit. She's still incredibly attractive. Upload some more different models as well.
I still question the cartoon characters, but even so.

Comment by Pip — February 26, 2017 @ 12:40 pm
RSS feed for comments on this post.
Leave a comment