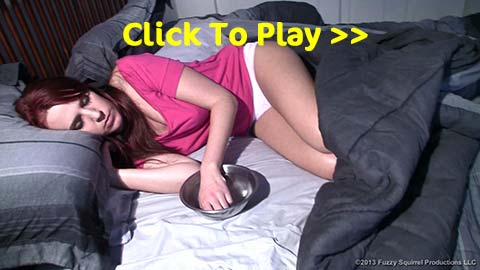 From HD Wetting we have a wonderful hand in the water bed wetting. We have had the pictures from this peeing movie before in Bed Wetting And Peeing from HD wetting, the great thing today is that we have the movie. We start off with Sosha talking to the camera telling us what she is about to do. She lists off how many times that Alisha has made her wet herself and this is the revenge. There is something great watching these two as they play around they always have so much fun. Sosha fills a bowl of water and then sneaks into Alisha's room she is asleep on the bed in a top and panties.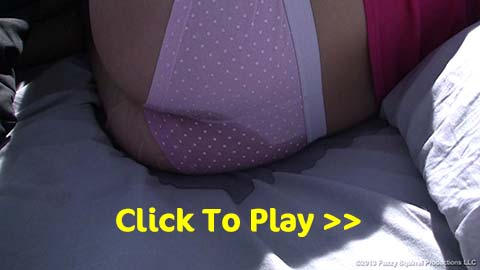 Alisha has her hand placed in the water and we watch. Alisha sleeps peacefully and then the water does its trick and she starts to pee in her panties, this is great, her panties get the first damp patch and then as she keeps peeing in her panties the puddle grows and it starts to soak not just her panties the mattress too. You can hear the pee trickling out as she is peeing it is a wonderful sound. She finishes peeing in her panties and there is a lovely wet puddle and still she is sleeping.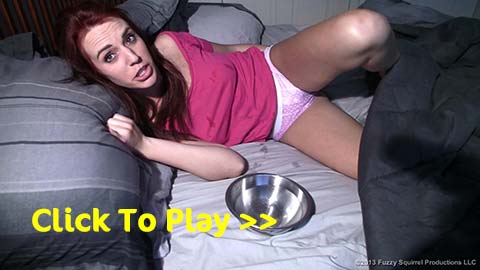 Alisha has peed in the bed and now Sosha wakes Alisha. Alisha finds that she has peed in the bed and soaked her panties, she really doesn't look happy as she gets up. As she gets up we get to see the full extent of her piss soaked bed. A nice bed wetting from HD Wetting.
See Alisha Peeing In the Bed Here
Related posts:

Filed under: Bed Wetting and HD Wetting and Knicker Wetting and Movies and Panty Pee and Peeing and Pissing and Pissing In Bed and Pissing Movies
Posted on 08.02.13
Comments: 5 Comments


Tags: Alisha HD Wetting, Bed Wetting, Bedwetting, Knicker Wetting, Panty Pee, Panty Peeing, Pissing In Bed, Pissing Movie, Pissing Movies, Sosha HD Wetting, wetting, Wetting The Bed