For today we have the wonderful Alexis Crystal from Wet and Pissy in a solo peeing party. She has stared by herself at Pissblog in Wet And Pissy Movies and Short Peeing Movies from Wet And Pissy  It's been a while but she is back pissing solo for us. If you have missed out we have also had this hottie playing with her pee friends over at Vipissy check out some of her lesbian pee antics Threesome Pissing Play From Vipissy Santa Gets A Golden Surprise and Hot Lesbians Pissing And Playing She really is someone who loves the piss. We start off her solo peeing show with her in tight jeans, she is looking as sexy as ever and then she sits backs opens her denim covered legs and starts to pee.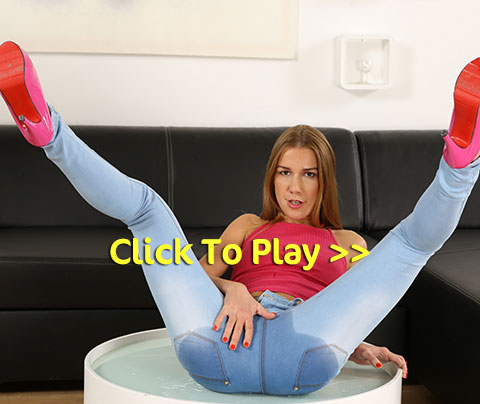 As she is peeing in her jeans her dark pee patch flows until the denim is soaked and she is dripping wet. She pulls her soaked jeans down and starts to suck her pee through the fabric. She is loving the taste and now that she is naked and horny she lifts her legs up and pees again. We get a wonderful shot of her pussy as it is spraying her wet piss everywhere. She finishes pissing and is so horny her pussy is sopping, she grabs a dildo and pumps herself till she is cuming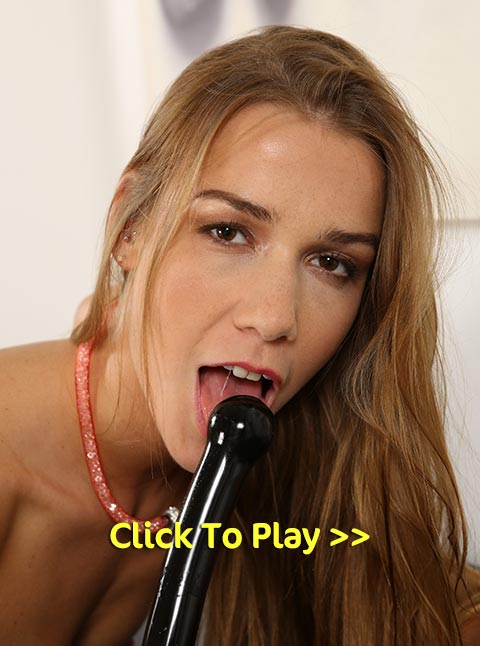 She has just cum but is not satisfied she is in pee heaven. She keeps playing and then pisses again she stops and then grabs a big glass and with her pussy and ass facing us she starts to pee. Her piss explodes from her pussy and splashes into the glass filling it, when she finishes pissing she lifts it up and pours it over herself till she is wet and dripping in piss. This is a wonderful and wet Wet and Pissy pee with Alexis Ctrystal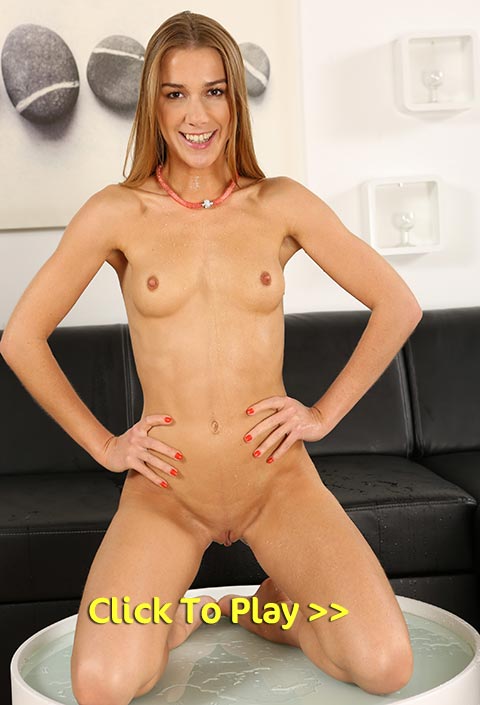 See Alex Crystals Solo Pee Show


Filed under: Babes Peeing and Drinking Piss and Jeans Peeing and Jeans Pissing and Movies and Peeing and Pissing and Pissing Movies and Pissing Videos and Self Pissing and Wet And Pissy
Posted on 07.31.17
Comments: None


Tags: Alexis Crystal Wet And Pissy, Jeans Pee, Jeans Peeing, Liz wet And Pissy, Peeing Movies, Piss Drinking, Pissing Movies, Pissing On Herself, Wet And Pissy, Wet And Pissy Movie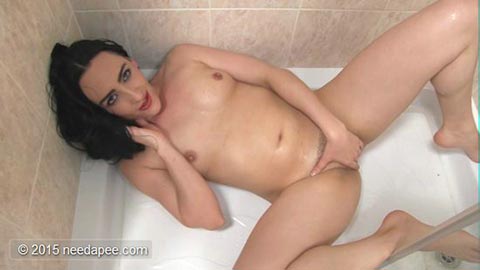 It's been a while since we have a post from Needapee and the lovely Rebekah Dee. Today we have a Needapee post staring the lovely Chloe.  The story for the first self pissing set goes like this "Now I know that a few years back I posted a self-pissing clip which was probably one of the most popular videos to date. Well here is Chloe who has a real treat in store for you! She's always harboured a fetish for peeing on herself but admitted that she was a little shy to try this out for herself. But when I invited her to give it a go for you guys she jumped at the chance. Watch her soak herself then masturbate as she thinks of you guys – cock in hand!" See Chloe Pissing Here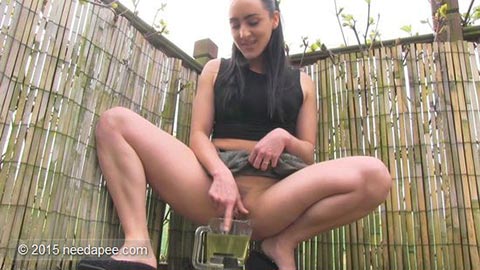 Next up Chloe has a go pro the story from Needapee goes "We try something new for this latest clip. Recent star of the show Chloe pisses and fills a jug with her rich green pee that she must have been saving up for some time. We plant a waterproof Go-Pro camera in the bottom of the job in order to test the waterproof claim! After her piss Chloe can't resist playing with her pee and of course herself. This scene was shot with two cameras offering you alternative perspectives of Chloe is action." See Chloe pissing on the camera here.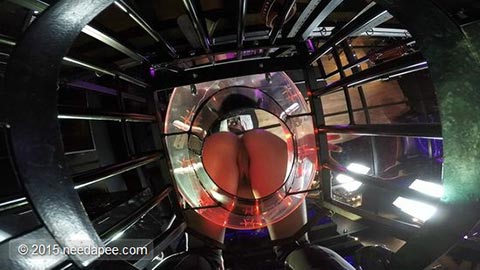 Last up we have Chloe as a toilet slave "The new Go-Pro series of videos have proven to be very popular, judging by the response to the first video of the series. Chloe is back for another adventure which takes full advantage of the waterproof features of the Go-Pro camera! Two cameras are used here to give you two angles. The Go-Pro offers you the best seat in the house, right underneath Chloe's bum! You'll see her pussy tease apart as she plays before releasing teasing shorts burst of pee right down on to your face!" If you have ever wanted to be pissed on this is one for you. See Chloe peeing here


Filed under: Babes Peeing and Needapee and Outdoor Pissing and Peeing and Pissed On and Pissing and Self Pissing
Posted on 12.10.15
Comments: None


Tags: Chloe Needapee, Needapee, Pissing On Herself
Wet and Pissy brings us three great pissing sets. We start off with  Elizabett. The story goes "Dark haired Elizabett looks cute head to toe in denim and teases as she starts to strip. She shows off some sexy lace panties and her delicious looking pussy and sprays her golden piss all over the floor. Getting naked, she mops up her juices with her panties and licks her fingers. Elizabett teases her tight ass with a sex toy and finishes her debut with piss play by pouring a glass full of warm pee over her sexy toned body." See this hottie pissing for us Here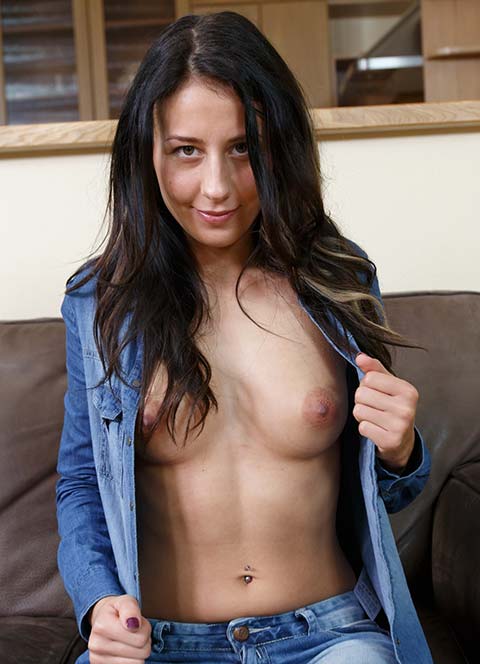 Next up we have super hot Davon Kim. "Gorgeous Asian babe Davon is dressed in a cute blank tank top and pink shorts. She spreads her legs and pees through her crotch, turning the pink fabric darker as her pee saturates through. Taking off her shorts, Davon now shows off her pussy as she releases another stream of piss onto the floor. She sucks her juices out of her shorts then uses a metal speculum to stretch herself apart before spraying more golden pee onto the tabletop. She licks it clean and dives into her puddle and then catches even more of her juices in a glass. This feisty Asian pours it over herself and enjoys using a sex toy on her piss soaked pussy! She really gets into her watersports play!" see her soaking herself in piss here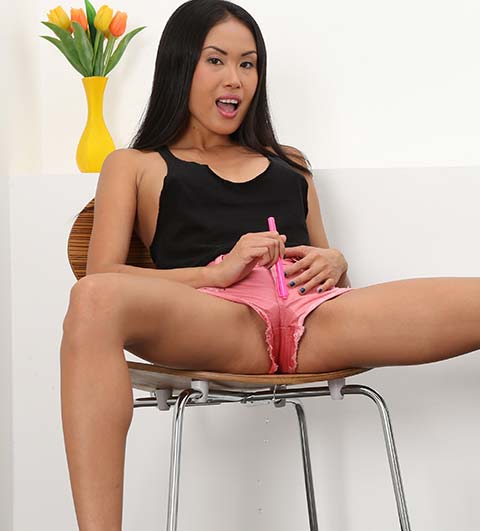 Last up we have Chrissy Fox. "Chrissy Fox is enjoying painting but can barely hold her piss in as she is really desperate to pee. She uses her paint brush to rub against her crotch and releases her juices all over the chair as she wets herself. Showing off her soaking wet leggings, Chrissy catches her pee in a big goblet and pours it over her tits. Using a speculum, she spreads her pussy and pisses again, then uses her speculum to tease her hole. This piss loving babe tastes her own juices, pours a full goblet of pee over her head and toys her pussy with a glass dildo!. See Her Piss Here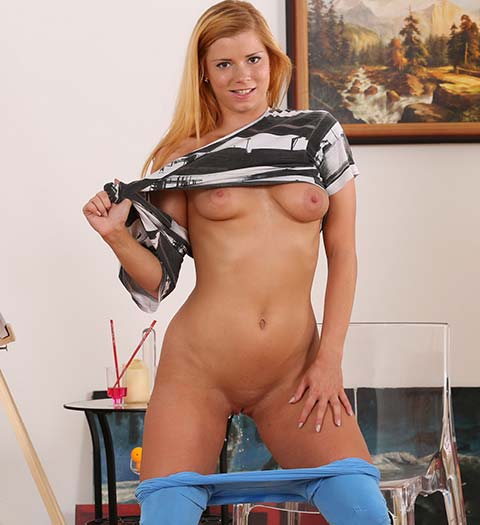 Visit Wet And Pissy Click Here


Filed under: Babes Peeing and Drinking Piss and Peeing and Pissing and Self Pissing and Wet And Pissy
Posted on 11.10.15
Comments: 1 Comment


Tags: Chrissy Fox Wet And Pissy, Davon kim Wet And Pissy, Elizabett Wet And Pissy, Piss Drinking, Pissing On Herself, soaked in piss, solo pee play, Wet And Pissy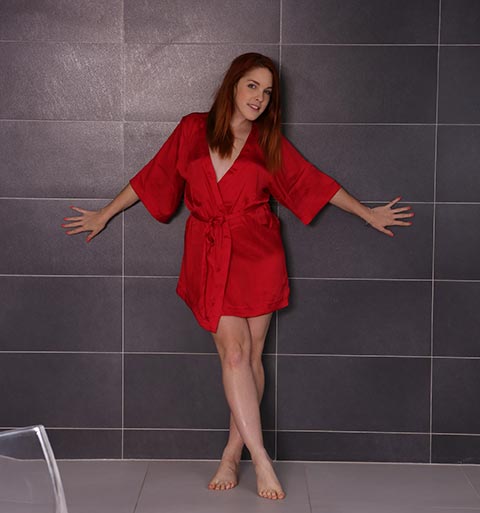 From Wet and Pissy we have the lovely Amarna Miller. Amarna Miller is a lovely redhead and one of the few redhead pissers we have had at Pissblog. Wet and Pissy really do find lovably piss models and Amarna Miller is no different she starts off with a sexy striptease and from there gets wet and messy from there.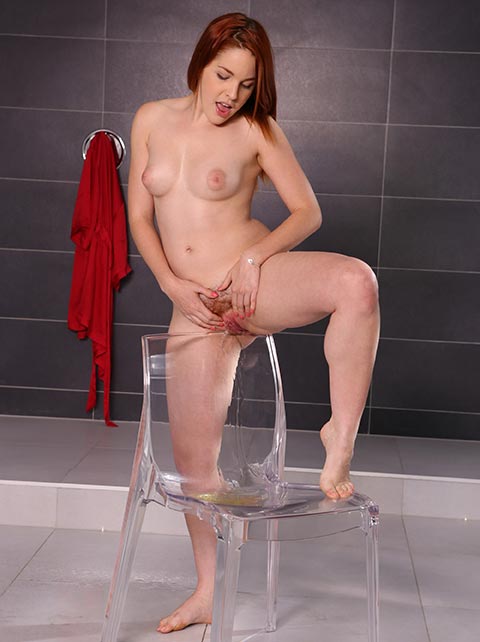 The story from Wet and Pissy goes like this "Stunning redhead Amarna is in the shower room in a red robe and quickly shows us her sexy naked body underneath! She holds her pussy as she releases a stream of golden nectar over a glass chair before she places her hands within and tastes her yellow juices. Using a red speculum, Amarna spreads her pussy lips apart and sprays another stream onto the tiled floor. She lays back in her puddle of pee getting her hair soaking wet and toys her hairy pussy with a sex toy. Self pissing is next on the agenda as Amarna attempts to piss into her own mouth. She is desperate to taste her own piss that she uses a giant glass to tip it into her mouth!"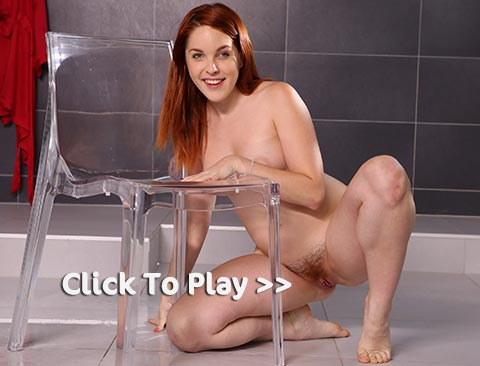 I just love it, she loves pee and seeing her red hairy pissy pissing is great. To finish we have a short trailer clip with her in all her wet glory. Enjoy this hot red head pissing for us.

See The Trailer with Amarna Miller


Filed under: Babes Peeing and Drinking Piss and Hairy Pussy Pissing and Movies and Peeing and Pissing and Self Pissing and Wet And Pissy
Posted on 07.19.15
Comments: 3 Comments


Tags: Amarna Miller Wet And Pissy, Hairy Pussy Pissing, Piss Drinking, Pissing Movie, Pissing Movies, Pissing On Herself, Pissing Pussy, Red Head Pissing, Wet And Pissy
From Wet and Pissy we have three great picture sets Wet and pissy really is a great solo female wet wonderland. We starts with Nataly Wet and Pissy has written this about the scene "Nataly looks like an innocent school girl. After she pees through her skirt, she makes us believe she is a naughty school girl. Once she rests on the sofa, the real Nataly reveals herself – pulling up her skirt and lifting up her feet in the air to pee. She's not wearing any panties and her feet are fitted with a pair of high heel shoes. Nataly goes all the way, right away. She pumps out a series of squirts, wetting her face, her blouse, and her leg as she exhales excitedly. There's no limit to what she can do when it comes to peeing. She pees on the see-through chair from a standing position and then from a sitting position, directing her aim upwards against the back of the chair. She gives us more of this spontaneous behaviour, lifting her feet up into the air as she remains seated. Nataly pees two more times for us with her legs up in the air and one last time standing over a three tiered glass fountain." Super sexy and super wet see Nataly pissing Here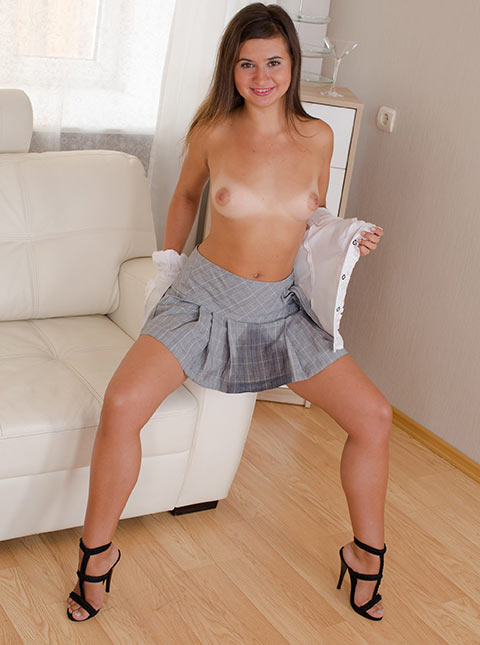 Next up we have Kira Queen. The story goes "Kira recently made her debut on Wet and Puffy and she was so popular we had to get her in for a watersports scene with Wet and Pissy. She decided to wear sexy white lingerie to contrast her jet black hair along with white sheer pantyhose. Kira pissed through her pantyhose and played with her golden juices using her feet. Soon, her sheer pantyhose became even more see through from the delicious piss. Pulling them down, she laid back and peed all over her stomach before catching her juices in a jug while releasing yet another piss. She decided to taste her yellow liquid before pouring it all over her big tits. Kira was so turned on that she had to finish herself off with a glass dildo." See Kira Queen Pissing Here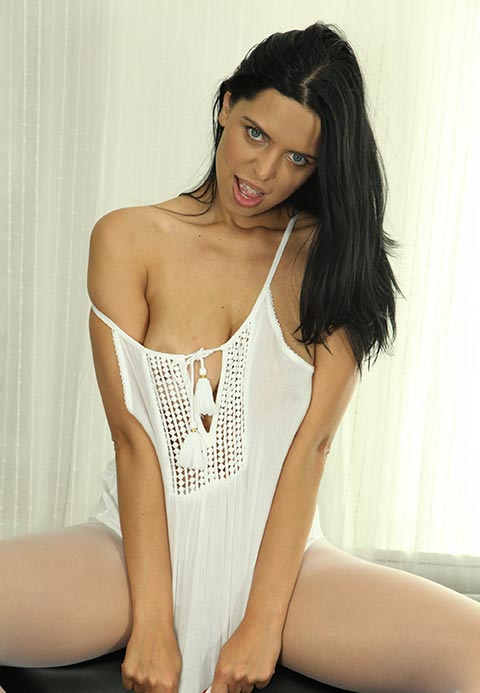 Last for today from Wet And Pissy we have Lara. "Lara is a hot babe with legs that go on for miles and she looks simply divine in denim hotpants and a little blouse. She pees through her hotpants on the sofa before taking off her skimpy outfit and catching another stream of piss in a glass bowl. She enjoys dipping her feet into her golden liquid and tastes he juices as she licks her toes. Lara even puts on socks to soak up her piss before squeezing it out over her slender body. Using a speculum, she gapes her pussy wide and pisses into a glass, tasting her goodness and finishes herself off by toying her pussy with a sex toy." See Lara pissing here.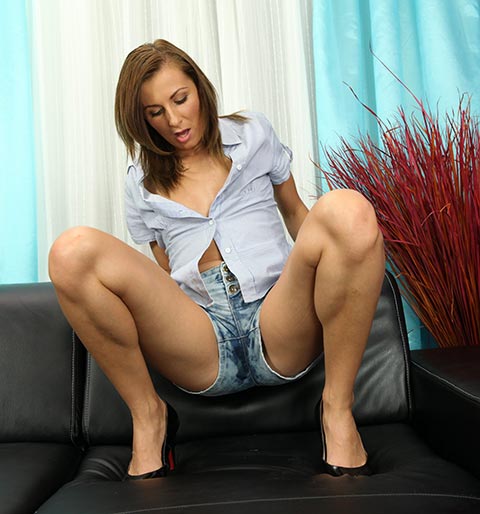 Visit Wet And Pissy Click Here


Filed under: Babes Peeing and Drinking Piss and Peeing and Pissing and Self Pissing and Wet And Pissy
Posted on 01.24.15
Comments: 2 Comments


Tags: Kira Queen Wet And Pissy, Lara Braun Wet And Pissy, Nataly Wet And Pissy, Piss Drinking, Pissing On Herself, Wet And Pissy