From HD Wetting we have the lovely Alisha and Sosha. We have had some great posts with these two in the past there is some this so sexy watching and they tease each other and then pee. If you have missed some of the pasts posts with them check out HD Wetting Panty Peeing Cheerleader Panty Pissing And Outdoor Peeing, Sexy Lesbian Peeing From HD Wetting and Lesbian Panty Peeing on The Bed. .Today is something different and very sexy. Alisha is sitting on the sofa when Sosha comes in and sits on Alisha's lap and looking a little kinky she starts to pee in her pants.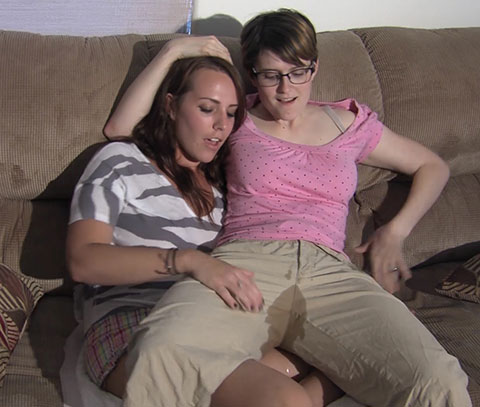 Sosha is sitting on Alisha's lap and has started to pee her pants, the dark pee stain starts to grow and then we can see her pee is flowing down onto Alisha's legs, Sosha keeps peeing and her pee is soaking more and more into her pants this is such a sexy pants pee.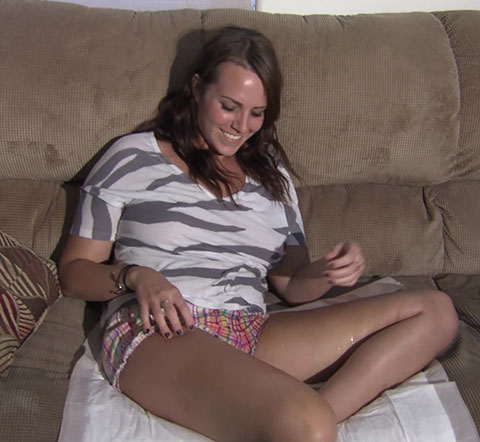 Sosha finishes peeing in her pants and gets up, she has a nice dark piss patch in her pants and then we get to see that Alisha is soaked under her. Her legs are shining and she has a big pee patch in the crotch of her pants if we didn't know better we could think that Alisha had peed in her shorts as Sosha was peeing in her pants. A lovely pants peeing from HD Wetting.
See Sosha Peeing On Alisha Here