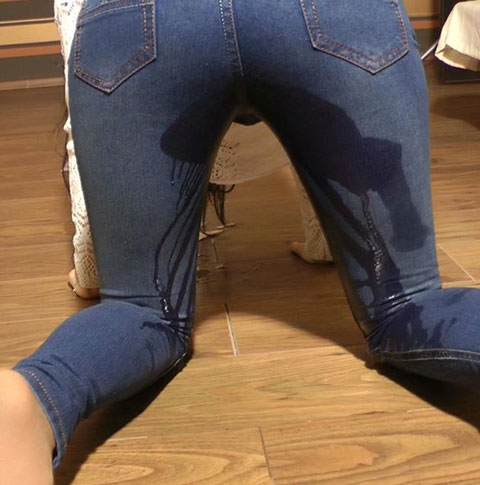 From Real Wetting we have a jeans wetting a business skirt peeing and a real wetting movie with Alice. Today we start off with the jeans peeing staring Antonia. Antonia is lying on her stomach in her tight jeans, she looks so sexy with her bottom tightly encased in the denim and we can see by her feet that she is wearing pantyhose too, we get to watch as she shifts position and then when she is comfortable she starts to pee. She is pressing her bladder into the floor and the first drops of pee come out as she starts to pee in her jeans. She gets on her knees and her piss starts to flood out faster, it is running down her legs, soaking into the denim giving it the lovely shine and then splashing onto the floor. She keeps on peeing and the floor and her jeans are getting more and more soaked finishes peeing and her jeans are dripping. She lies back down on her belly in her pee puddle soaking herself in the warmth. Just look at how sexy she looks lying in her pee puddle her jeans are getting darker and darker and the soaked denim is gripping her bottom just wow. See Antonia Peeing In Her Jeans Here.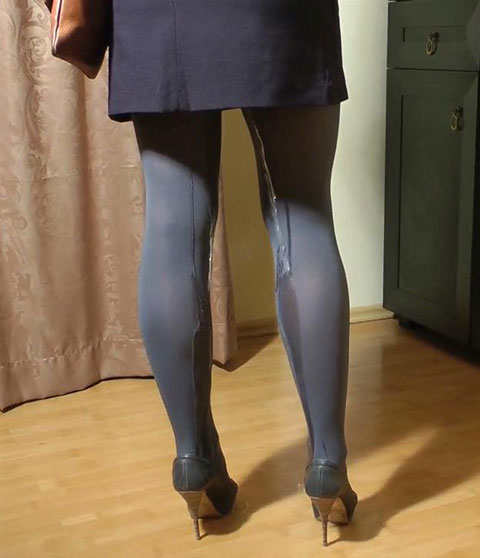 Next up from Real Wetting we have the lovely Dominika. One thing I love about Real Wetting is that the members get to email in requests and the creators of Real Wetting try to recrate the fantasy. This pantyhose and skirt peeing is one such request.  Dominika is in her business dress with pantyhose and a white shirt, she is on the phone talking away getting more and more desperate to pee. The caller is not going to finish and she is busting to go, with nothing else to do she stands and starts to piss in her pantyhose and skirt, her pee explodes out and splashes on her nylon encases legs. This is wonderful scenario as she keeps talking she is peeing, the floor is soaked her pantyhose are soaked and she doesn't care. She finishes peeing and then pulls up her skirt so that we can see her piss soaked pantyhose and wet panties, this is one super sexy Real Wetting business skirt peeing. See Dominika peeing in her skirt here.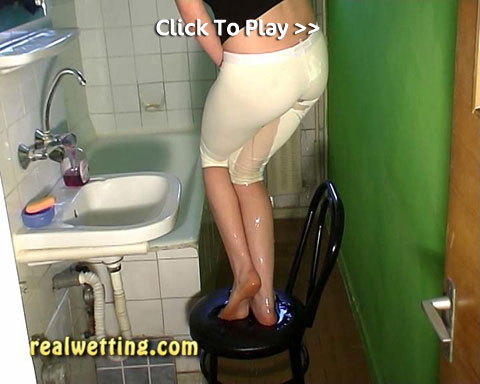 Last up we have the lovely Alice. We have had this Real Wetting movie before it was a long time ago and it has been converted into the new player. Alice is in her leggings and on a chair she is trying to change a light bulb and is also desperate to pee, she struggles to hold on but she is to desperate and she starts to pee herself. Her pee cascades down her legs making her tights more and more see-through and then splashes on the ground, her feet are wet in piss and her leggings are too. This is one great wetting movie from Real Wetting. See Alice peeing in her leggings here.