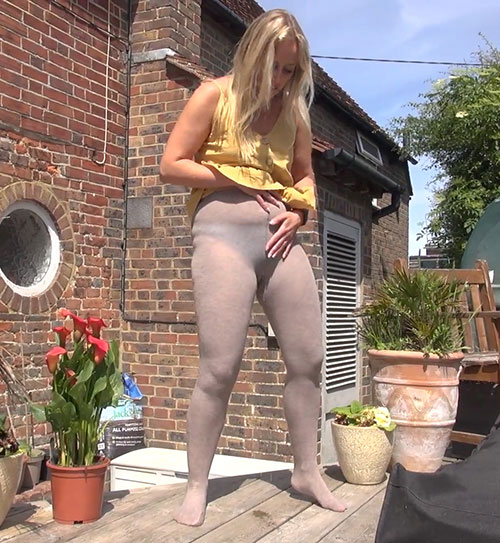 From Wetting Her Panties we have the wonderful Toni. She is outdoors in her stockings with panties on underneath. We get a great view of her panties as her stockings are lovely and see through. Toni is desperate to pee but is showing off her bulging bladder and having a wonderful time as her desperation grows. Her bladder is getting so tight she walks around trying to hold her pee in. I do love how her belly jiggles a little too.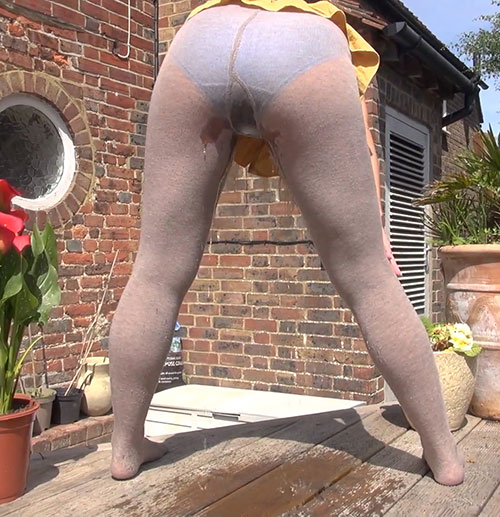 Toni is so desperate to pee she just can't hold on and standing in the sun on the deck she starts to pee. The firsts drips of piss soak into her blue panties and then into her stockings. What starts off as a small dribble turns into a strong pee stream, she has piss gushing out and soaking her panties and running down her legs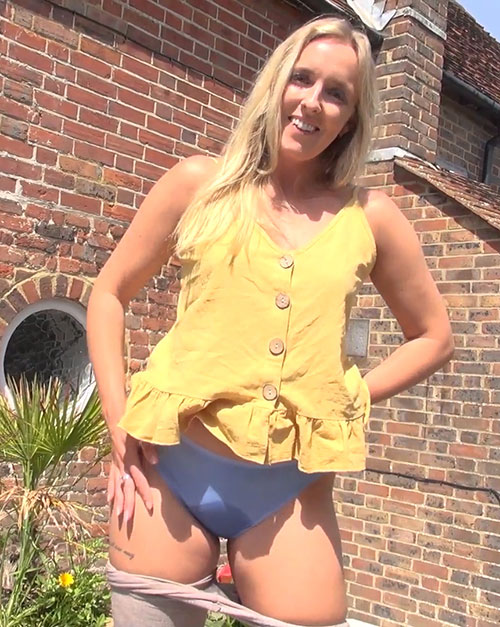 Toni is soaking herself in piss, she has pee going everywhere her pantyhose have rivers of piss and her stocking encased feet are soaked. What a lovely pissy mess she is. Toni finishes peeing herself and stands there showing off her wet stockings, she pulls them down and we get to see her piss soaked panties too.
See Toni Pissing In her Stockings Here
Visit Wetting Her Panties Click Here