From Ineed2pee we have the very sexy Chloe Carter. We have had this hottie peeing herself for us previously in Peeing In Skin Tight Jeans where she soaked her skin tight jeans until they were dripping in piss and Ineed2pee Female Desperation & Pants Peeing where she made a super sexy wet patch in her pants. We have her today In her yoga outfit in the back yard. We have had a brief wetting video of these in Chloe Carter Desperate Peeing Movie but we really didn't get to see how hot this scene is. Chloe starts her yoga and is already busting to pee. She starts to stretch and the outfit is pulling tight against her bladder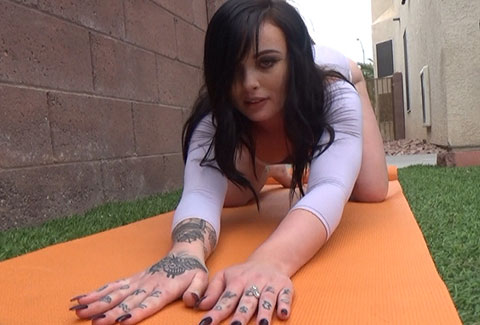 As she is on her knees and bending forward she starts to pee a little. Her white outfit starts to go dark at her crotch and pee starts to run out and splash on the yoga mat. Now she has started to pee she doesn't want to stop she keeps on pissing soaking herself and the mat. When she finishes she sits in her puss puddle and masturbates herself till she is cumming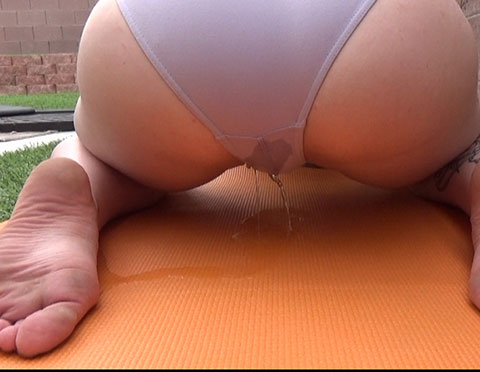 This is the write up from Ineed2pee "Chloe is outside on the yoga mat doing her stretching exercises wearing a very tight light purple leotard with white lace panties underneath. It shows off all her curves just perfectly and you can see her hard nipples through the fabric. She's got a very full bladder and doing her opened legged stretches while grabbing her crotch quickly. All of a sudden, there's a nice stream of pee coming straight through the spandex material, pooling onto the yoga mat & then onto her bare feet! If you have a foot fetish along with female desperation & wetting then you'll enjoy seeing her soles & the pee getting on her feet. What a relief it was for her to wet her lycra suit like that! But it gets better once she starts masturbating; having that accident turned her on so much that she has to feel the wet pissy fabric and she shows you her white lace panties too. She masturbates over the wet spandex until she comes… very soft & sensual scene at the end. Chloe is an extremely attractive & sensual 19yo with beautiful curves and tattoos if you're into sexy alt girls; no doubt one of the hottest girls I've met in a long time!" It really is a hot wetting scene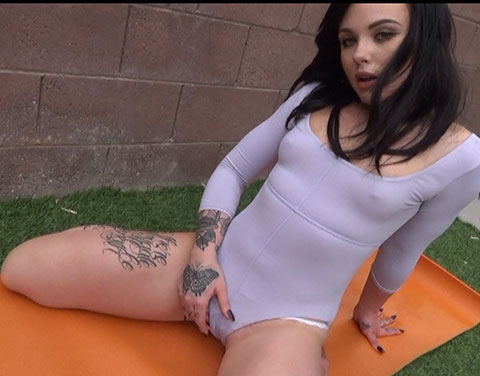 See Chloe Peeing Her Yoga Outfit Here


Filed under: Babes Peeing and Desperation and Female Desperation and Ineed2pee and Peeing and Pissing and Pissing in Bodysuit and Pissing Pictures
Posted on 12.19.17
Comments: 4 Comments


Tags: Chloe Ineed2pee, Desperate To Pee, Female Desperation, Ineed2pee, Ineed2pee Pictures, Peeing Pictures, wetting, Yoga Pants Pee
From Piss Japan we continue with the theme of schoolgirls pissing. If you have missed some of the previous School Girls pissing check out Japanese Ladies Spreading Pussy And Pissing and Asian Pissing Video And Pictures Today we back in the outdoors and ready to see some sexy Asian girls pissing we are situated across the canal and have a wonderful view as two Japanese school girls come into shot. They need top pee and are looking around till they find what they think is a excluded area.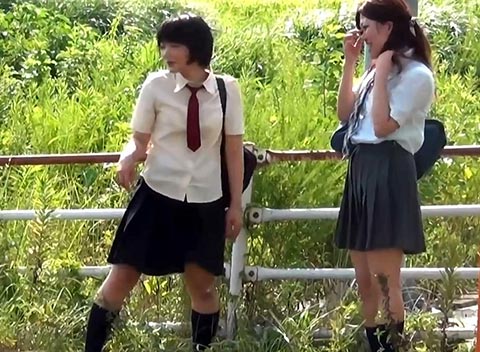 They climb the fence, lift up their skirts and pull down their panties. They seem a little apprehensive as they are doing this maybe they know someone may be watching. The panties are down and the skirt is pulled up and we get a great view of their hairy pussies.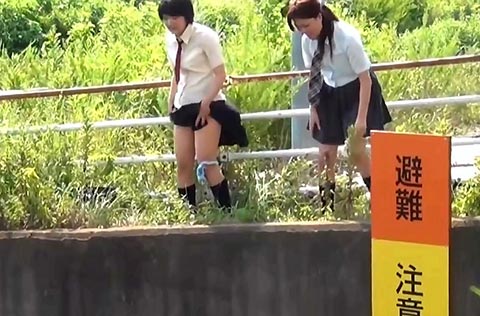 They squat down and then with their legs wide open they start to piss. The pee shoots out of their pussies and sprays out. They are firing there piss streams so well and the sun is glistening of the warm piss arch. They keep on pissing till there bladders are empty. They pull up there panties, pull down the skirts again and off they go. Another wonderful school girl piss from Piss Japan.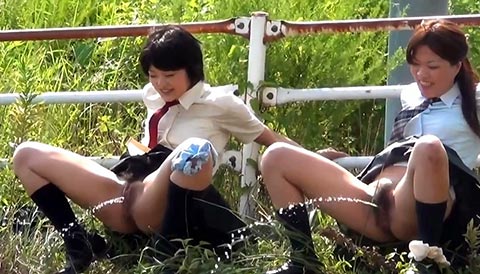 See The Schoolgirls from Japan Pissing Click Here


Filed under: Asian Pissing and Caught Pissing and Hairy Pussy Pissing and Japanese Pissing and Japanese Pissing Movies and Movies and Pee Asian and Peeing and Pissing and Pissing Movies and Pissing Outdoor and Pissing Pictures and Pissing Videos and PissJapanTv and Public Pissing
Posted on 12.09.17
Comments: None


Tags: Asian Peeing, Asian Piss Movie, Asian Pissing, Japanese Peeing, Pee Asian, Piss Japan Movie, Pissing Movie, Pissing Movies, Pissing Outdoors, Pissing Pussy, Voyeur Peeing, Voyeur Pissing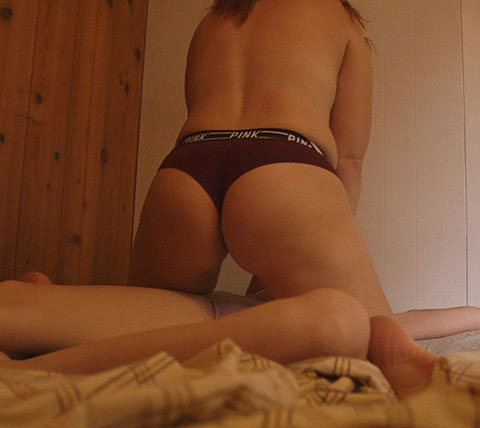 From HD Wetting we have the wonderful Alisha and sexy Sosha from HD Wetting. These two really have been getting hotter and hotter together lately. I feel in the beginning when they started doing lesbian pissing scenes at HD Wetting they seemed shy and unenthusiastic but now they really do get into the lesbian pissing. Today they are in bed with full bladders in their panties. They start to kiss and strip their tops off Alisha starts to play with Soshas titties and then Sosha starts on Alisha's they keep on kissing and then in her panties Alisha straddles Sosha.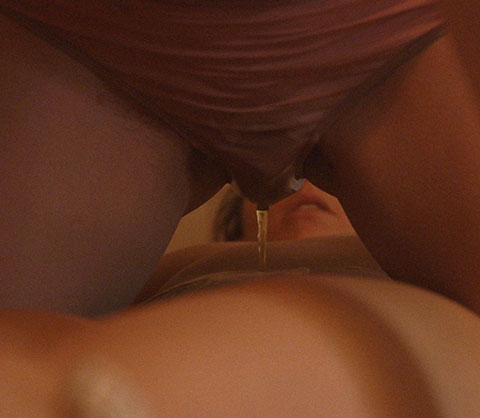 Alisha is above Sosha she is feeling so full and turned on and then she starts to pee into her panties. Alisha's ass looks so good in this shot all round and bouncy and then she is pissing in her panties and her pee is soaking into the cotton and splashing on Soshas belly. As Alisha is pissing her pee is pooling on Sosha and she looks like she is about to cum from the warmth.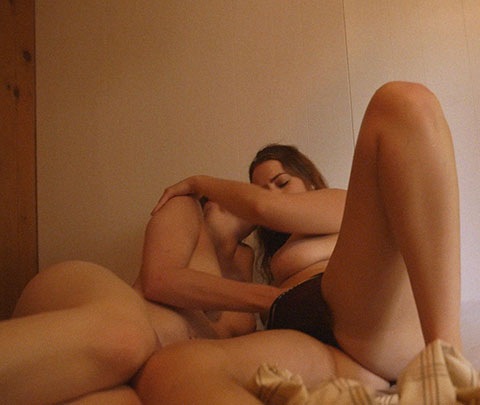 Sosha soaked in piss straddles Alisha and then in her piss soaked panties starts to pee too. Her panties are so full of piss they are sagging. Sosha is covering Alisha in her warm piss. She finishes pissing and then lies back for Alisha to lick her till her pissy pussy is cumming. She then jambs her hand down Alisha's panties and fingers her till she is cumming in her piss puddle too. A super sexy lesbian panty pissing

See The Lesbian Panty Pissing In Bed Here


Filed under: Bed Wetting and HD Wetting and Knicker Wetting and Lesbians Peeing and Panty Pee and Peeing and Pissed On and Pissing and Pissing In Bed and Pissing Pictures
Posted on 12.05.17
Comments: None


Tags: Alisha HD Wetting, HD Wetting, Knicker Wetting, Lesbians Peeing, Panty Pee, Panty Peeing, Peeing Pictures, Sosha HD Wetting, wetting