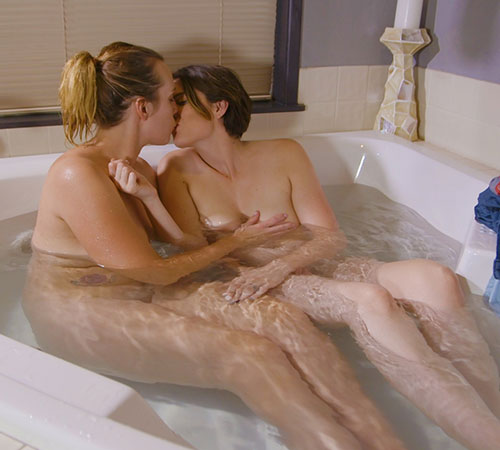 From HD Wetting we have everyone's favourite Sosha and the lovely Alisha. They are in the bath and making out they keep kissing and Alisha is enjoying Sosha lush breasts when she feels that she needs to pee. As we know with these two they are very kinky together so Alisha stands up and positions herself over Sosha.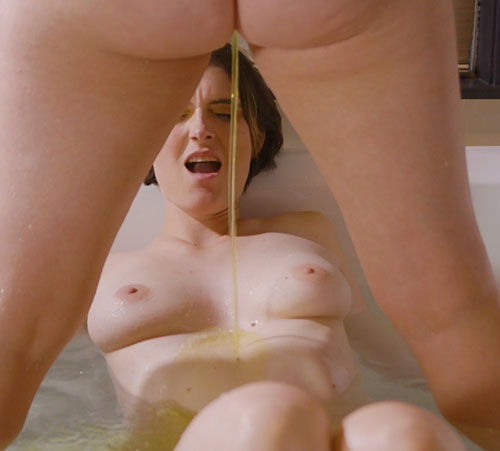 Alisha is standing over Sosha and then she starts to pee. Her stream starts to flow and lands on Soshas belly. The piss is a wonderful yellow it looks like Alisha had been storing it for a while. Look at Sosha she is loving watching Alisha's pissy pussy and the warm feeling of the piss splash hitting her belly is nearly making her orgasm.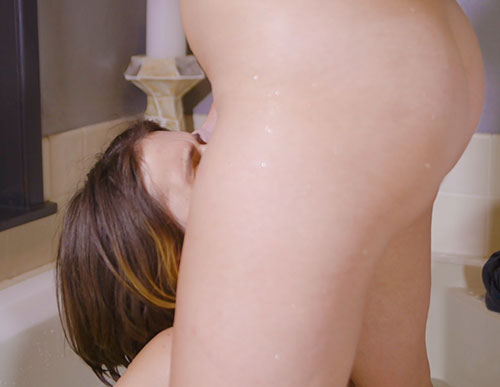 Alisha finishes peeing on Sosha and before she can do anything Sosha sits up and starts to lick Alisha's wet pissy pussy. This is some great lesbian piss action. Alisha grabs Soshas head and forces it hard to her pussy as she cums.