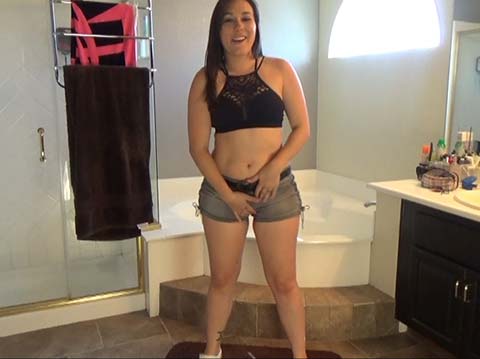 From Ineed2pee we have the wonderful Sinn Sage, We have had this hottie peeing for us many times in the past and if you have missed some of her sexy desperation and wettings check out all the posts from her Here. Today's movie has Sinn in her shorts and desperate to pee, and talking too telling us how desperate she is. She keeps wiggling in her tight shorts and looks so lovely this desperate to pee.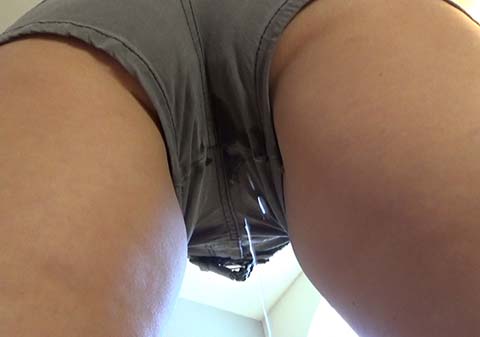 The story from Ineed2pee about this female desperation and wetting scene goes like this "Sinn Sage Wants You to Hold It! She encourages YOU to hold her bladder with her & see who's more desperate to pee!!! Is it you or her? Do the pee pee dance with her… it's so sexy to have to pee with Sinn. Who can hold it longer!?!? She's had to go for a while now & is getting super frantic!! She can't hold her bladder & waves upon waves of pee just pours out of her crotch area & waterfalls down her legs, mainly her right bare legs & onto the carpet below, making a big wet mess! She's feeling giggly and super sexy & horny after all that holding & wants you to pee your pants too. She sees how turned on you are & wants to tease you with lots of CLOSEUPS of her pissy shorts & pissy cotton full back panties as you pleasure yourself. She's doing lots of sexy talk about her wet pee panties & shorts & jiggles her soaked pissy bum in your face as you cum all over her wet shorts!!! Super sexy talk, JO encouragement & lots of pee!!! Then at the END it's some REAL behind the scenes of BEFORE we started shooting. She always waits till the last minute to tell me she needs to pee. Then I need to set the scene & get her in her outfit so her dancing around snippets is VERY REAL. You can hear her breathing & annoyance at my talking. There was more of me talking but I cut that part out"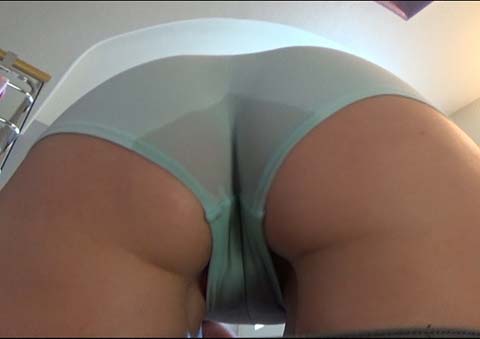 Boy is this a hot female desperation and wetting scene from Ineed2peen there is something so sexy listing to her telling us how full she is and when her piss explodes through her shorts it looks wonderful. Her shorts are soaked her legs are dripping in piss and then she starts to pose in her pissy shorts just for us. A wonderful female desperation and wetting from Ineed2pee

See Sinn Desperate And Peeing Here


Filed under: Desperation and Female Desperation and Ineed2pee and Peeing and Pissing and Pissing In Shorts
Posted on 07.28.16
Comments: 1 Comment


Tags: Desperate To Pee, Female Desperation, Ineed2pee, Pissing In Shorts, shorts peeing, Shorts Pissing, Sinn Sage Ineed2pee, wetting
I do love seeing Antonia desperate and peeing and today from Real Wetting we have her in shorts and busting to pee. If you have missed some of Antonia's great desperation and wetting scenes check out Antonia Peeing In Her Pants Antonia Skirt And Pantyhose Pissing Panty Peeing With Antonia From Real Wetting and Jeans Peeing With Antonia And Sara. Today she is in her tight shorts and top, looking ever so sexy. She is on the phone and desperate to pee. As she keeps on talking she is getting more and more desperate to pee.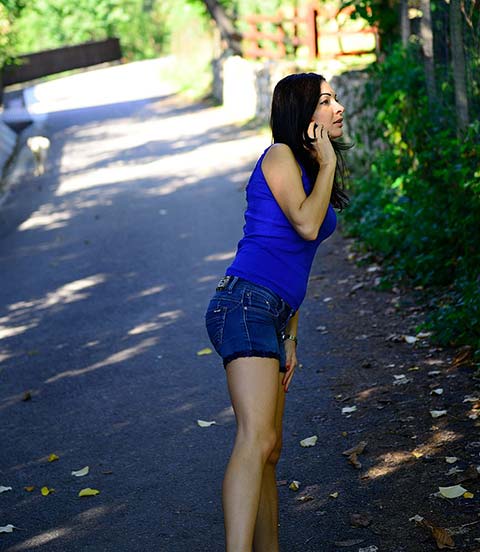 She walks around and her tight shorts are not helping her bulging bladder she squats down and then starts to lose control, her pee starts to flow into her denim shorts. The denim is getting a lovely wet patch and the rivers of piss slowly splash down her legs and onto the road. Outdoor shorts peeing what a wonderful sight it is with Antonia.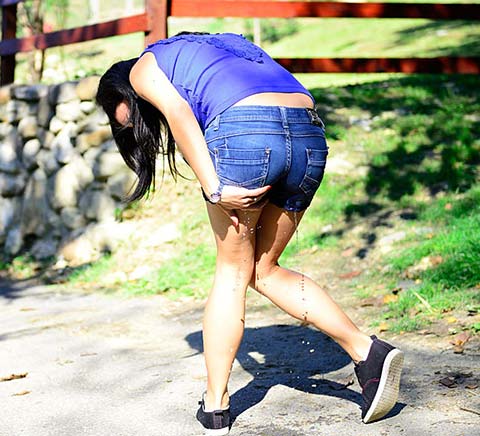 Antonia is pissing in her shorts and she has pee soaking her legs. I bet she is getting some pee into her shoes too. She stops the flow and she is soaked. What a wonderful sight it would be to walk around the corner an see this hottie in her pissy shorts. She stands there and shows off her piss patch and then pulls her shorts to show us her piss soaked panties, she even has a pissy camel toe. Super sexy shorts peeing from Real Wetting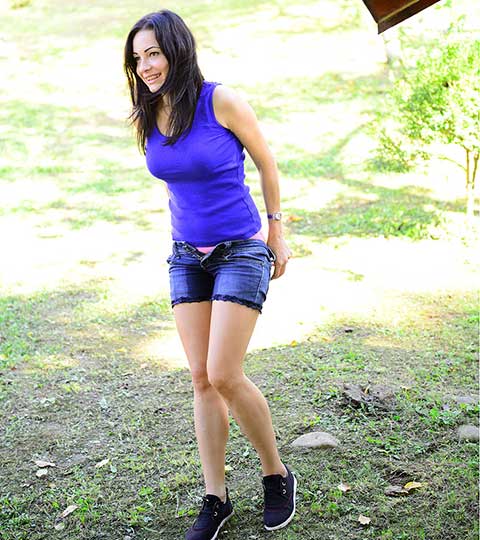 See Antonia Desperate And Shorts Peeing Here


Filed under: Audreys Wetting Site and Babes Peeing and Desperation and Female Desperation and Outdoor Pissing and Peeing and Pissing and Pissing In Shorts and Real Wetting
Posted on 07.24.16
Comments: 2 Comments


Tags: Antonia Real Wetting, Audrey's Wetting Site, Desperate To Pee, Female Desperation, Pissing In Shorts, Real Wetting, shorts peeing, wetting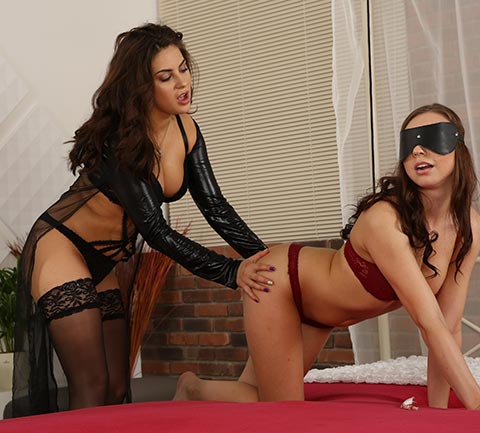 From Vipissy we have some more great lesbian pissing. There is something so sexy seeing two ladies playing and peeing together and today it is the turns of Morgan And Nikki Waine. If you have missed some of the previous lesbian peeing posts from Vipissy check out Vipissy Sexy Lesbian Pissing Dido Angel & Alexa Tomas Lesbian Pissing Hot Lesbian Pissing Vipissy and Antonia Sainz & Morgan Lesbian Pee Vipissy Today Morgan is blindfolded and we starts off with some light bondage with Nikki teasing her but soon we are into the wet stuff and Morgan is getting soaked in Nikkis piss.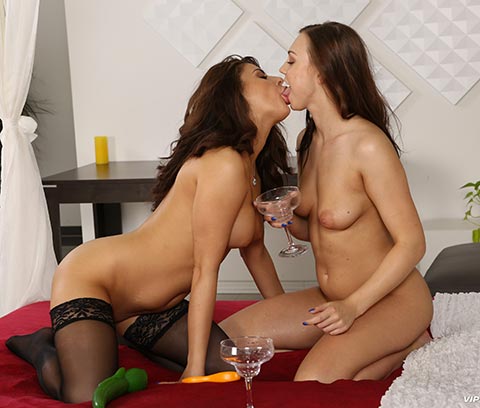 The story From Vipoissy goes like this "Things get kinky with Nikki and Morgan in this exploration into BSDM and piss play! The pair play with feathers and blindfolds before enjoying some lesbian pissing action and golden showers. They lick each other's pussies and enjoy piss drinking then use toys to get each other off! Finally, this kinky couple catch their golden pee in glasses and taste their juices, enjoying every last drop!" See these lesbians peeing and playing here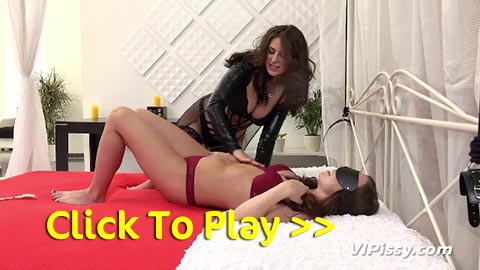 To finish we have the lesbian pee movie with these two this is where we really get to see them wet and wild in this wonderful Vipissy movie where are orgasms and lots of piss drinking. See the Vipissy lesbian peeing movie Click Here

See The Lesbian Pee Pictures Click Here

See The Lesbian Pee Movie Here


Filed under: Babes Peeing and Drinking Piss and Lesbians Peeing and Movies and Peeing and Pissed On and Pissing and ViPissy
Posted on 07.21.16
Comments: None


Tags: Lesbian Slave, Lesbians Peeing, Morgan Vipissy, Nikki Waine Vipissy, Pissing Movie, shaved pussy peeing, vip, ViPissy, Vipissy Movie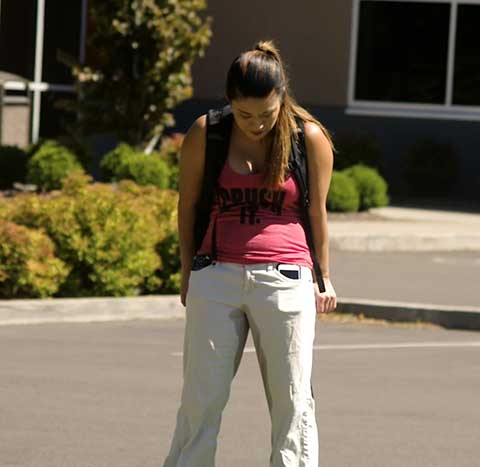 From HD Wetting we are back with the lovely Nikko and Sosha. We start off with Nikko outside a school and desperate to pee. She has been waiting ages for her lift and is so busting to pee she clamps her legs together and then bends over trying to hold on. She is so desperate and her bladder is so sore. As she is standing there she starts to pee and her light pants start to get the wonderful pee rivers. This is a great outfit to be peeing yourself in as there is no hiding the piss stain. Anyone driving past her will see that she has pissed herself how embarrassing. See Nikko Desperate And Peeing Herself Outdoors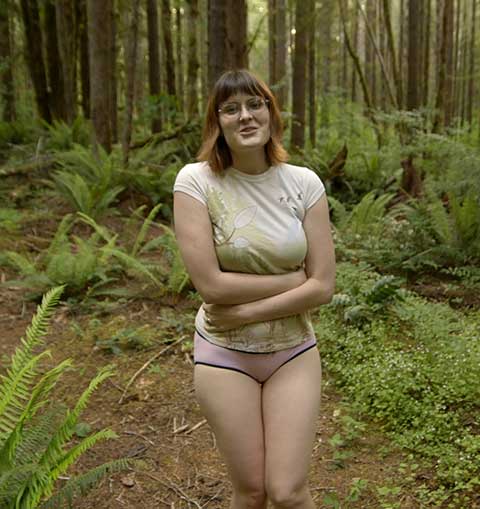 Next up we have Sosha in the forest in a t-shirt and her panties. She stands there and then grabs her crotch before starting to piss into her panties. As she is peeing in her panties she has pee running down her legs and it is also splashing on the forest floor. How wonderful would it be to be walking around and come across this panty pisser. She finishes peeing and then rubs herself through her pissy knickers till she cums. See Sosha Panty Pissing Here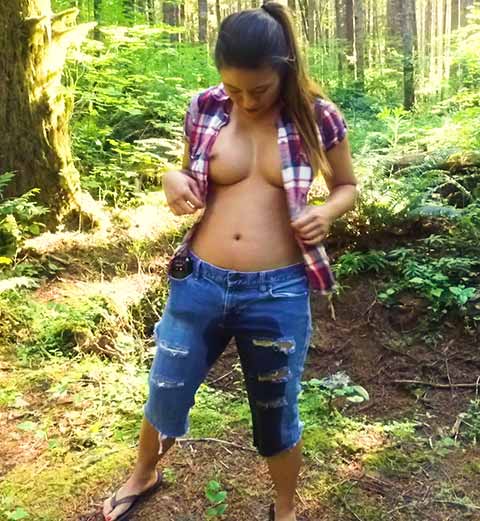 Last up we have Nikko in her jeans in the forest. We can see her wonderful breasts when she flashes them and standing there she starts to pee in her jeans. The crotch of her jeans goes dark with the first drips of piss and then there are rivers of golden liquid running down her legs and soaking into her shoes. When she finishes peeing in her jeans she looks so sexy standing there dripping. See Nikko Piss In Her Jeans Here


Filed under: Desperation and Female Desperation and HD Wetting and Jeans Peeing and Jeans Pissing and Knicker Wetting and Outdoor Pissing and Panty Pee and Peeing and Pissing and Pissing In Pants and Pissing Outdoor and Public Pissing
Posted on 07.14.16
Comments: 2 Comments


Tags: Desperate To Pee, Female Desperation, HD Wetting, Jeans Pee, Jeans Peeing, Knicker Wetting, Nikko HD Wetting, Outdoor Pissing, pants peeing, Panty Pee, Panty Peeing, Sosha HD Wetting
Its been ages since we had a piss story so I hope this erotic lesbian pee story that I came across is enjoyable for all.

Beth was glad to finally be on the way home. It had been a long day and she'd spent most of it dying to pee. Her boss had called her into his office first thing and given her the task of showing the new girl the ropes. She hadn't wanted the job, things were busy enough without spending the day babysitting. But when she met Kathleen she quickly changed her mind.

Kathleen was quite an old fashioned name for a sprightly nineteen year old. Named for her grandma apparently. Although Beth bet her Grandma wouldn't have thought the best way to make an impression in a new job would have been to leave the top three buttons of her shirt undone, revealing her bra and half her boobs whenever she bent over. And that skirt that was so short it was almost obscene. Not that Beth had minded too much. She had fallen pretty much in love with the new girl before 10 o'clock. They'd sat together during morning coffee break and Kathleen kept flashing her sheer panties, either accidentally or deliberately. Beth tried not to look at first, but when she caught Kathleen's eyes, an understanding seemed to pass between them and she took to openly staring as Beth continued shifting her legs around on the chair, ostensibly to get comfortable.

Beth had been single for a while now and the flirting was fun. She sipped her coffee and her mind drifted back to her last orgasm. Was it six months ago? A year? She couldn't remember, but for the first time in a long time she found herself actually aroused, wanting to touch herself again. She was also starting to need to pee but didn't want to leave Kathleen alone. What was it the boss had said. "Don't leave her side." Something like that.

Come 5 o'clock Beth was feeling very uncomfortable, her bladder aching and her tummy distended, pressing against the belt of her trousers. The journey back to the flat had taken forever, the bus breaking down half way which didn't help, leaving her to walk the last few streets in a downpour. Beth noticed as she walked that her knickers felt damp, she hoped it was excitement at the thought of what she planned to do when she got home or the rain soaking her to the skin. Kathleen's insistence on three coffee breaks through the day were taking their toll now. Beth pressed the lift button in the lobby whilst shuffling her feet, wondering if the batteries in her vibrator would still be working after all this time. And if she should wee first, or come. The lift door opened and she stepped in, reaching for the buttons.

"Hold it would you," said a voice. It was Kathleen running after her, red faced, breasts bouncing in her clingy top, soaked to the skin from the rain outside.

"You live here?" Beth found herself asking, incredulous as Kathleen reached her. She'd spent all day talking to her, chatting her up, finding out about her sex life, her fetishes for crying out loud, her desire to be spanked by a woman, something Beth had spent most of the afternoon fantasising about, but hadn't thought to ask where she lived. What was wrong with her? This was like a schoolgirl crush.

"On the top floor. I shouted you on the way out but you had your headphones in. I caught the bus behind yours, got stuck in a jam though as something had broken down in the road."

"Oh, right. Well." Beth didn't know what to say so she just pressed the door close button. The lift began to rise. Second floor, third, fourth. Suddenly there was a judder and a scraping noise, then the lights flickered. The lift ground to a halt, its lights going out completely now.

"What the hell?" Beth said, groping for the emergency call button. She found it and pressed.

"Can I help?" a tinny voice echoed out of the lift speaker.

"We're stuck, the lift isn't moving."

"Hold on. I'll just look into that for you."

Faint voices were audible in the background before the person came back to the microphone. "Hi there, we can see there's a problem, but it may take a while to get it sorted. Is it just you in there?"

"Nope, there's two of us," said Kathleen.

"Okay, well try and keep calm and we'll get things moving as quickly as possible."

"Oh God," said Beth, letting go of the button, pushing her hand between her legs in the darkness, squeezing it and squirming slightly.

"It'll be all right," replied Kathleen. "We can carry on our talk from earlier, don't have to wait until tomorrow."

"It's not that," said Beth. "It's kind of embarrassing but I'm dying for a wee."

"Oh. Can you hold it in?"

"I'll try, but I hope they get this fixed quickly."

Time passed. In the darkness Beth wasn't sure how long they'd been waiting. "Have you got a phone?" she asked at last.

"No, I left it at home this morning. What about you?"

"Batteries dead. I just wondered what time it was."

They stood in awkward silence for a while longer, in the pitch black it was impossible to know even where each of them was even stood. Beth was wriggling on her feet, feeling the pressure on her bladder growing ever stronger. She was going to have to go soon. This was so humiliating. She pressed both hands between her legs, squeezing her hand with her thigh muscles, but the dampness in her knickers was pressing against her, making it harder to distract herself now. Why was she still aroused? It didn't make sense.

"Listen," she said eventually. "I can't hold it in any longer, I'm going to have to go. Just don't hate me for this."

"It's fine," she heard Kathleen's voice come from the other corner. "Do what you have to do. Remember what I said today about being spanked? After the talks we've had, I don't think I could ever be embarrassed around you, no matter what you do. There's something about you, I just feel comfortable with you."

Beth couldn't wait for more compliments, nice as they were. She frantically pulled her knickers off from under her skirt and held them in her hand. Crouching in the corner of the lift, legs spread, she hoped she wouldn't splash onto her expensive shoes. She stood up again deciding to pull them off, putting them in the far corner away from her. She squatted down once more, feeling as if she were about to burst. She tried to relax her bladder, wishing this wasn't happening, face going red in the darkness. It was harder than she'd thought, her body not co-operating. It still thought this wasn't the place to go. Finally a single squirt of pee splashed out of her and she jolted in shock. The warmth hit her foot and at the same time a hand began stroking her bottom. Her body froze, her peeing stopped, bladder screaming for release, still desperate to go.

"Is that you?" Beth found herself asking, almost laughing. Who the hell else would it be?

"I was coming over to hold your hand," replied Kathleen. "It's a bit scary in the dark like this."

"That isn't my hand though. That's my bum."

"I know." Silence descended. Beth stayed perfectly still, waiting for her new friend to move away, not wanting to get pee on her.

Kathleen continued stroking her bum though, arm trapped between Beth's legs. Beth didn't know what to do, she couldn't hold it in much longer. A drip fell from her, landing on Kathleen's arm. She expected her to move away disgusted, but instead she just kept stroking her in the dark, arm brushing against her pussy, hand probing between her buttocks, stroking up and down with her fingers, exploring in the dark.

Beth couldn't wait any longer, her bladder relaxed involuntarily. She felt herself opening up and a stream of hot piss flew from her, splashing straight onto Kathleen's arm before falling to the floor. She felt something pressing against her legs too, then realised it was Kathleen's hair. She was leaning her face in, shuffling in the dark to lie underneath Beth on her back, wriggling along the floor..

Beth felt down with her hands. She could feel that Kathleen had moved to lie directly under her, tongue sticking out, hot pee splashing onto her, soaking her face and hair, covering her clothes as she lay on the lift floor. Still the hand kept probing round her bottom. Beth found herself incredibly turned on by this, in the pitch black it didn't feel as inappropriate as it would have in the light, not making eye contact helped. It was like a dream, anything was allowed. When a long fingernail brushed round her anus, she didn't even move away, just pushed down slightly, helping it to go inside. She felt it slide up into her, probing inside her bottom, thrusting gently. It was joined by a tongue licking between her pussy and her butt.

Still she kept peeing, it smelt strongly in there now having been held in all day long. She knew it would be soaking Kathleen's top and she found that excited her more, thinking of her bra showing through the wet top. She could feel pee running over her own feet, pooling under her. She could hear Kathleen swallowing, never stopping the exploration of her bottom. Finally the flow began to reduce to a trickle, then a few last drops. At least she felt better, no longer like she was about to explode. She was still so excited though she decided to try risking something raunchier. Instead of standing up, she lowered herself down onto Kathleen's face. She felt a tongue begin to slide up inside her, it felt exquisite, silky smooth, tasting her, licking inside her, a nose brushing her bottom, chin pressed against her clit. She ground down onto it, at last feeling the burning in her clit being satisfied.

Beth had expected to be touching herself that night, so to have someone else do it to her was incredible, especially after being single all this time. She fell forwards, laying herself down on top of Kathleen, groping in the dark for her skirt, pulling it up to her waist, pushing knickers to one side. She slipped her fingers into the sopping wetness she could feel in the pitch black, one finger then another, thrusting them in and out of her new friend. She felt with her tongue for the bump of a clit, sucking it into her mouth, running her tongue over it, circling it over and over.

The finger in her bottom was thrusting faster now as the tongue inside her lapped ever harder. She ground her hips down, the pressure on her clit now so much she knew she wouldn't last much longer. Seconds later she felt Kathleen bite down onto her as an orgasm ripped through her, the fingers inside her squeezed so tight by Kathleen's muscles it was almost painful. Beth felt hot gasping breaths between her legs, muffled groans coming from her partner, her legs were twitching as the climax took over. Beth felt a squirt of something coming out of Kathleen and splash over her face. The taste was sensational and she found herself gulping it down, licking up as much as she could.

It was all too much for Beth now, she felt her own orgasm flying towards her, the pent up days and months of not touching herself combining to make this the most powerful climax she'd ever felt. The naughtiness of what they were doing excited her even more, knowing that at any moment the lights might come on, the lift doors might open. She screamed out loud as her climax took over her, bright lights flashing in her eyes even though they were closed, the finger in her arse gripped tightly, pulled inwards. She pushed down with her hips, almost suffocating Kathleen who struggled for breath under her. Her hands became fists as she felt the sensational joy of her climax, her clit at last being satisfied as the orgasm spread its warmth throughout her whole being. She collapsed onto the body under her, breathing heavily, chest heaving up and down.

With a jolt, the lift suddenly began moving again. Beth shot to her feet, wobbling dizzily, reaching out with her hand. She helped Kathleen up just as the lights pinged back into life. She looked at her companion, top soaked to the skin, nipples clearly visible through it, hair still a mess. Beth glanced down at herself. She was dressed, her shoes were still on her feet.

"Why is the floor wet?" Kathleen asked suddenly. "Was it raining that much?"

"Erm…" Beth thought. Was it a dream? Was Kathleen pretending? They both stood there for a moment, unable to look each other in the eyes. The lift door opened and Beth stepped out, body aching for a piss. She must have been daydreaming in there.

She looked up at Kathleen, standing in the lift and smiling at her warmly. As the doors slowly closed she looked out at Beth and blew her a kiss.

"See you at work," said Beth.

"Unless the lift breaks down again," Kathleen replied as the door finally clunked shut.


Filed under: Piss Stories
Posted on 07.11.16
Comments: 1 Comment


Tags: pee story, pissing story
From Ineed2pee we have three great female desperation and wetting sets. We start off today with Jessica. Ineed2pee has written this about the scene "I love this classroom set up. It only really looks like a classroom pointing this way but if you point the camera to where the students sit, you can see that there's a kitchen in the back. Jessica does a fantastic job of the subtle desperation with the fist clenching & shakey legs! The wetting is also quite realistic where she pees a little bit & then manages to hold it but when the other kids all chime in to make fun of her, she starts wetting fully! Super awesome humiliating wetting fun! The kids were really mean while they made fun of her, even afterwards she was like "you guys are horrible!" I'll be shooting a lot more of Jessica in the future so if there's any scenarios you'd like to see, just let me know! " A great female desperation scene. See Jessica pissing herself here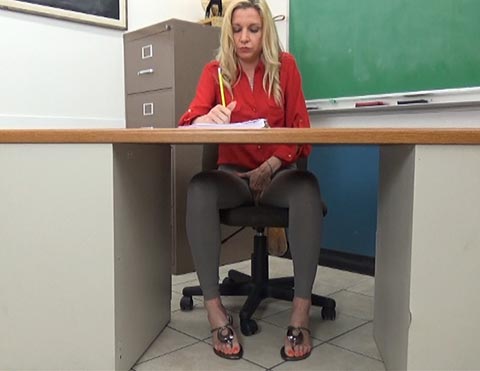 Next up from Ineed2pee we have a brand new model Milani. The story goes "Milani is a local Vegas girl who'd never been on film before & wanted to give this a try! I like her natural look & curvy ass & was nervous about her having issues her first time peeing her pants but it turned out ridiculously super awesome! Her "acting" was great & you'll see in the BTS that she wasn't really even acting at all! She had to go so badly & didn't tell me earlier because she was too shy! But you can see how much yellow (you can see how yellow it is on the floor) pee comes out & how much pours out of her shoes too!! Her ethnicity is black Dominican Republic. If you like her, let me know so we can see more of her peeing her pants! "A great jeans wetting see Milani desperate and jeans peeing here.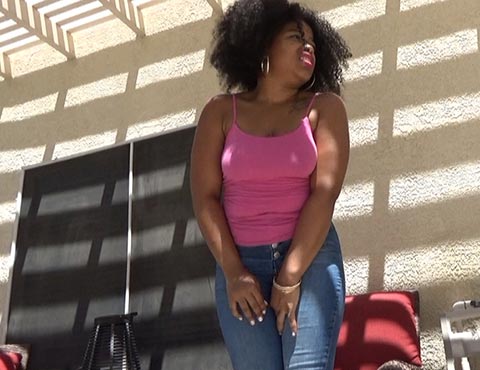 Last up we have Sarah B in her first wetting for Ineed2pee. She is in a slinky dress, high heels and full cut satin panties. She is so desperate to pee and we get some wonderful crotch grabbing shots. She keeps on holding till her bladder says no and she starts to leak. Her leaking pee turns into a torrent and she floods her panties and even has pee soaking her high heals. It is a sexy look when she finishes pissing herself and we get so see her piss soaked satin panties See Sarah B Desperate And Peeing Here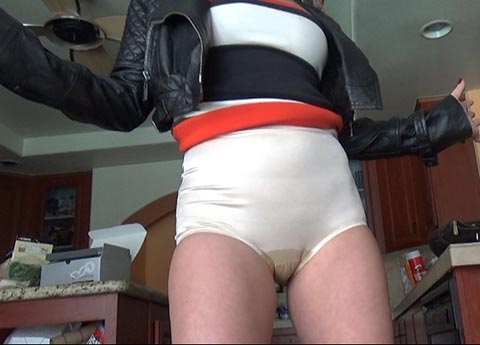 Filed under: Desperation and Dress Peeing and Female Desperation and Ineed2pee and Jeans Peeing and Jeans Pissing and Knicker Wetting and Panty Pee and Peeing and Pissing and Pissing In Leggings and Pissing In Pants
Posted on 07.08.16
Comments: 1 Comment


Tags: Desperate To Pee, Female Desperation, Ineed2pee, Jeans Pee, Jeans Peeing, Jessica Ineed2pee, Knicker Wetting, Milani ineed2pee, pants peeing, Panty Pee, Panty Peeing, Pissing Leggings, Pissing Movie, Sarah B Ineed2pee, Skirt Peeing, wetting