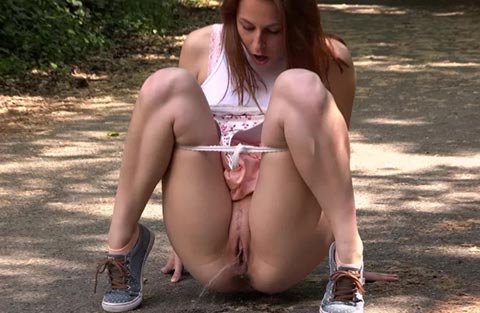 From Got2pee we have three peeing movies with photos. We start off with the lovely Antonia. We have had Antonia previously when she has been at Vipissy. If you want to see her hot lesbians scenes click here. Today at Got2pee she is desperate to pee. She runs down the stairs in her skirt and squats on the path showing us her wonderful pussy and lovely piss stream. She has no shame as she is pissing on the path and when she finishes she lifts up her to and shows off her wonderful breasts. See Antonia Peeing On The Path Here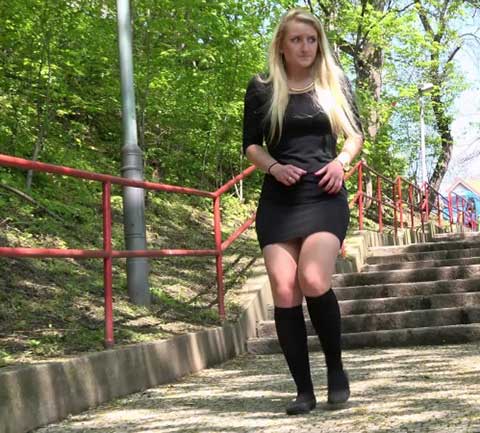 Next up we have Terez a lovely shy blonde, she is in a long tight black dress. Terez walks down the stairs lifts her dress up and starts to piss. Her shaved pussy looks lovely with the piss stream flowing out and she has piss running everywhere. She finishes pissing and pulls her panties up dress down and walks away. See Terez Peeing Here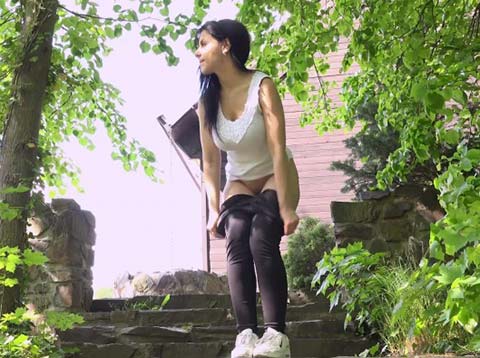 Last up we have Alex Black. We have had some movies from Got2pee with her in the past in Alex Black Outdoors Peeing today she is in pants and desperate to pee. She pulls her pants down and then with her shaved pussy exposed starts to piss. Her pee stream flows out and she has some pee run down her bum. She finishes pissing she pulls her pants up and I bet she has a nice damp pee patch there See Alex Black Peeing Here.
Related posts:

Filed under: Got2Pee and Movies and Outdoor Pissing and Peeing and Pissing and Pissing Movies and Pissing Outdoor and Public Pissing
Posted on 07.05.16
Comments: 2 Comments


Tags: Alex Black Got2Pee, Antonia Sainz Got2Pee, Got2pee Movie, Outdoor Pissing, Pissing Movie, Pissing Outdoors, Sneaky Pee, Terez Got2Pee
2 Comments »
Most of the girls who do piss videos and pics look like dog shit. But the 2nd girl definitely isn't.

Comment by Pip — July 5, 2016 @ 3:14 am

Japanese

Comment by Japanese — January 18, 2017 @ 9:04 pm
RSS feed for comments on this post.
Leave a comment