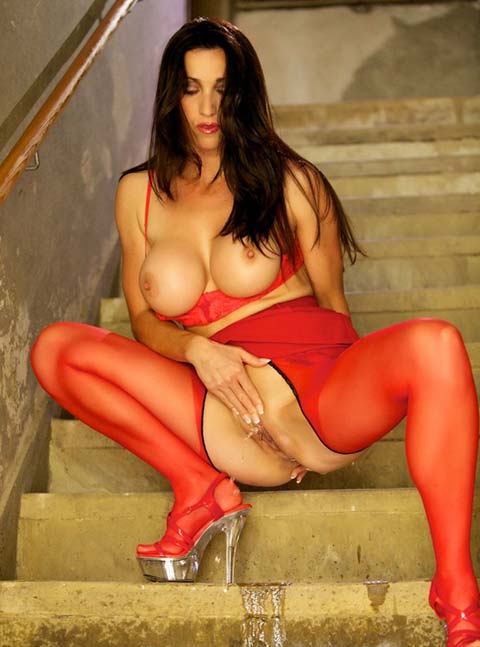 Its been a long time since we have a post featuring the sexy Miss Hybrid. Miss Hybrid Really is one sexy woman and to see her pee is just wonderful it is just a pity that peeing is a small focus to her wonderful website. First up we have her in her red lingerie on the stairs we have had the same location in Miss Hybrid Peeing Again. Today to start she poses and shows off her lovely shaved pussy, she stands there and starts to piss her piss stream is golden and her pussy has a wonderful sparkle as she is pissing. By the time she finishes peeing the stairs are soaked. See Miss Hybrid Peeing On The Stairs Here.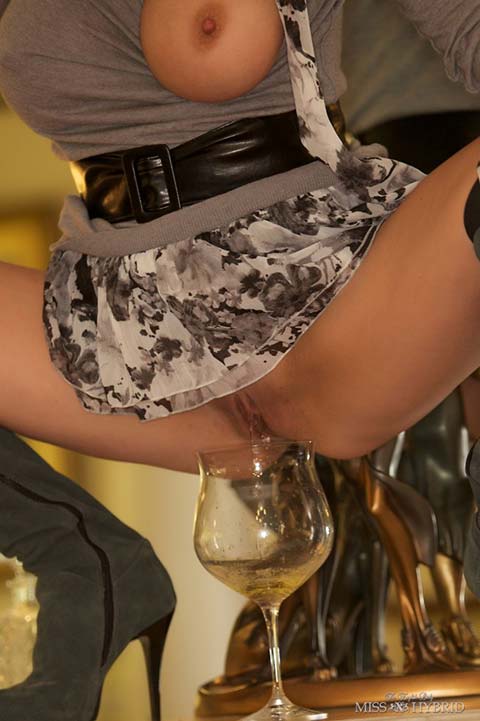 Next up we have her inside and posing in a short skirt, she bends over and flashes her panties she really is being cheeky. She strips her panties off and flashes her pussy and then when we are thirsty she squats over a glass and starts to pee. Her pee is lovely and golden and I bet some would love to drink her golden nectar. See Miss Hybrid Filling A Glass With Pee Here.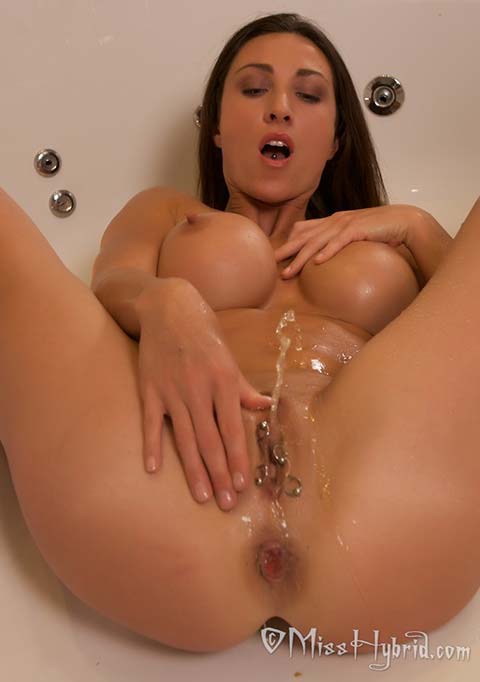 Last up we have Miss Hybrid in the bath and who wouldn't want to play with her in the bathroom she really does look so playful and her breasts are wonderful. After giving us a strip show she holds her crotch, squats down in the bath and releases her bladder. Her piss sprays out and splashes in the bath and on herself, her beautifully tanned body is glistening in her piss, what a wonderful position she is in. See Miss Hybrid Peeing In The Bath Here.
Visit Miss Hybrid's Website Here




Filed under: Miss Hybrid and Peeing and Pissing
Posted on 08.30.14
Comments: 6 Comments


Tags: Lingerie Pee, Miss Hybrid, Peeing Pictures, Pissing, Pissing In Bath, Pissing In Glass
From HD Wetting we have the wonderful Mikki and sexy Paige. Mikki with Sammy were and are my two favourite HD Wetting models of all time it was great that Mikki came back and stared in some more recent movies and Paige is hot, so I can't complain but alas she and Mikki have moved on and Sammy is nowhere to be seen. At least we have the memories and all their videos at HD Wetting. If you have missed some of the wonderful posts with Mikki check out Lesbian Peeing With Sammy And Mikki, Sammy Tickled Till She Pees, HD Wetting Lesbian Peeing, HD Wetting Panty And Bikini Peeing and Peeing In Her Bikini From HD Wetting. Today Mikki is with Paige, they are outside in jeans and making out they really do look like they are getting into it when Paige tells Mikki that she needs to pee. Mikki is having to good a time and tells page to hold on.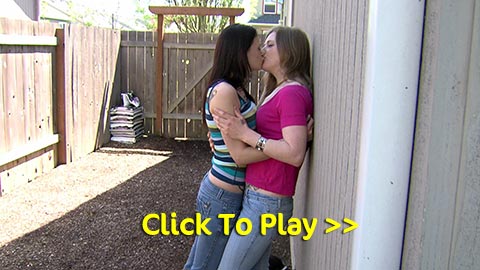 Paige is holding on but as she is kissing Mikki she loses control and starts to pee in her jeans. She is peeing her jeans and kissing Mikki, this is wonderful lesbians making out and jeans pissing.  As Paige pees her jeans are getting a great pee strain in them and you can see the denim getting lovely and shiny. Paige finishes peeing in her jeans and is so embarrassed but Mikki has a treat for her.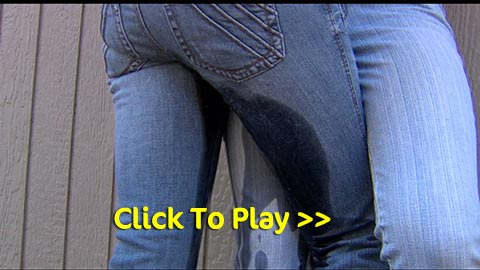 Paige's jeans are soaked, she is looking so embarrassed and Mikki needs to pee too. Instead of running to the bathroom she stands and starts to pee. Her pee explodes into here jeans instantly soaking her crotch, the denim gores dark and then she has two pee rivers running down her legs. What a wonderful jeans peeing this is, just look at Mikki she is loving pissing in her jeans. She finishes her jeans are soaking and then she and Paige walk off. A wonderful wetting from two HD Wetting hotties.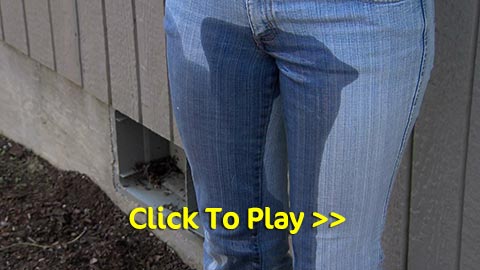 See Mikki and Paige Peeing Jeans Here


Filed under: Babes Peeing and Desperation and Female Desperation and HD Wetting and Jeans Peeing and Jeans Pissing and Lesbians Peeing and Movies and Peeing and Pissing and Pissing In Pants
Posted on 08.27.14
Comments: 5 Comments


Tags: Desperate To Pee, Female Desperation, HD Wetting, Jeans Pee, Jeans Peeing, Lesbians Peeing, Mikki HD Wetting, Outdoor Pissing, Paige HD Wetting, pants peeing, Pissing Movie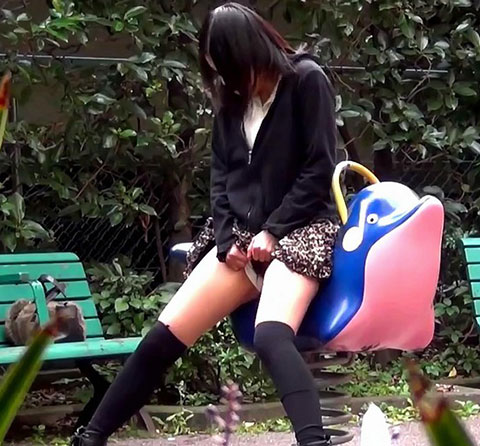 For today we have some great Japanese pissing, these peeing pictures and pissing movies are from Piss Japan Tv. This is the first time we have ad anything from them before so let me know if you would like to see more. The first Asian pissing movie and pictures has 4 Asian hotties pissing the story goes "Out in the city, some girls are in a park or taking a jog, when they need to take a leak. Most try the "squat and go" technique, but are startled by our camera guy and run off. Seeing their furry little muffs "make a splash," quenches our thirst; them catching him, is an extra bit of fun. Our guy always gets the "after path" of each girl. One gal has to go and cameraman or not, she is going to "hose down the path." She even has time to wipe up, toss the tissue at him, and calmly walk away. I like this girl; she knows how to "mark her territory." The last honey likes to stand and aim; hell, she shoots farther than I do. "See the Asian piss movie here.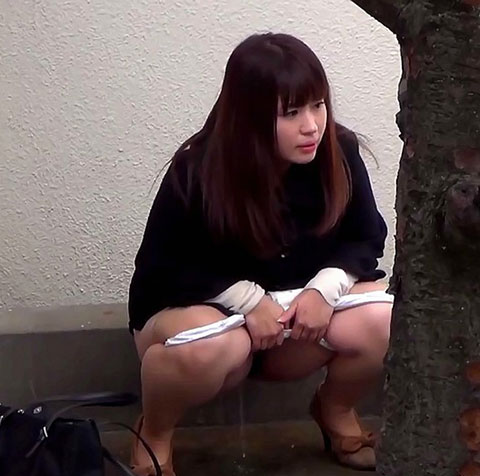 Next up we have we have another set of pissing pictures and movie and we even get to catch a Japanese lady pissing from above. The story goes "Up the stairs goes a girl, and our guy follows from below. On the "catwalk," she squats and lets it rain; our cameraman "catches" all the fun. I hope that camera is waterproof. Seeing him, she squeals and takes off, but he gets her every move. The second girl is a bit chubby and finds a secluded stairwell to drain. When she sees him, she pulls up her things and heads off. Needing to still pee, she goes behind some bushes, and goes more, much more. Following a girl with that "certain walk," this honey slips behind a building and pulls into a parking spot. She starts to flow, but turns and sees our man. Hopping off yelling and spraying, she leap-frogs away; don't worry, we check out her "lily pad." Finished for the day, our guy is heading back, when a girl walks past. With his "pee senses" tingling, he turns and trails behind. In an alley, the hottie starts to stream, until she sees he's filming; spraying what she can, she stands up, pushes past him, and heads off in her wet stilettos." See the Japanese pee movie here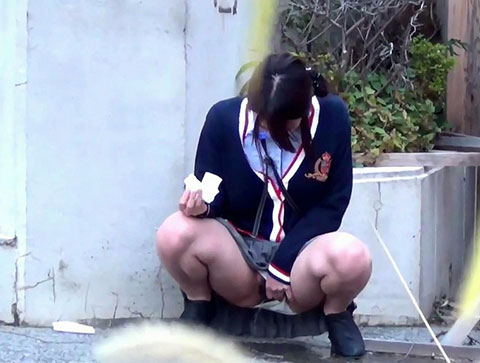 The last Japanese pissing pictures and video have this story with them "Our cameraman's checking out some girls in the city. Funny, he can always tell by the way she walks, whether or not she's got to go. As he films the first gal, what a shooter, she sees him and takes off. For this PissJapanTV.com video, it's wet outside, but that won't stop these girls from "making it rain." Some are subtle in finding a place to pee, but our guy can smell the urine before it even hits the ground. He says it's in the way they sway their hips; however our guy finds them, and he always films a puddle in their "wake." Zooming in for all the fun, the women are east to "spots." And yes, even the occasional school girl, who has left the grounds, needs to find a secluded place to put #1, first. Over the fence she goes, and so do we. As she kneels down and lets it go, she does actually catch the cameraman's eye, but can't stop the flow. She pushes onward and outward until the waterworks are done, tissue anyone? See the Japanese peeing movie here.


Filed under: Asian Pissing and Caught Pissing and Japanese Pissing and Movies and Outdoor Pissing and Pee Asian and Peeing and Pissing and Pissing Movies and Pissing Videos and PissJapanTv and Voyeur Peeing
Posted on 08.24.14
Comments: 30 Comments


Tags: Asian Pissing, Caught Peeing, Caught Pissing, Japanese Peeing, Outdoor Pissing, Peeing Voyeur, Pissing Movie, Pissing Outdoors, Uniform pee
From Real Wetting we have a lovely bikini wetting set of pictures. Bikini peeing is one of the more rare sights that we see, I'm not sure why but it is always nice to see a hot lady pissing in her bikini. We have had some previous bikini pissing from Real Wetting with Peeing In Her Bikini From Real wetting, Peeing In Her Bikini and Peeing In Her Swimsuit At The Beach. Today it is Natalie, she starts off sunbathing and enjoying the warmth as the sun penetrates her skin but she soon feels the urge to pee.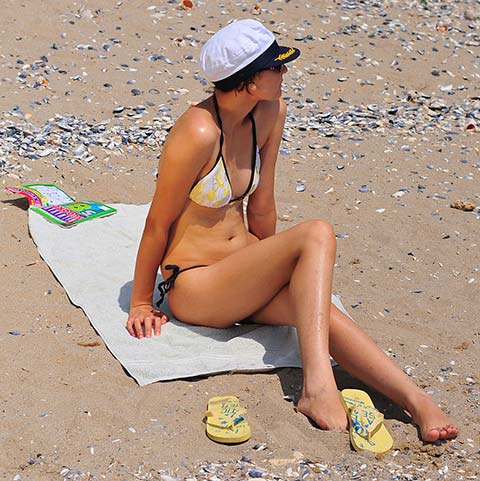 Natalie feels the urge to pee, she sits up looks around and on finding that there is no one else around she stands in her bikini and the tries to hold her bladder a little longer. Natalie really is a wonderful female desperation and wetting hottie she really loves holding on till she explodes. Being on the beach she sees no reason to pee in the sea as there is no one around so standing on the sand she releases a little squirt of pee into her bikini.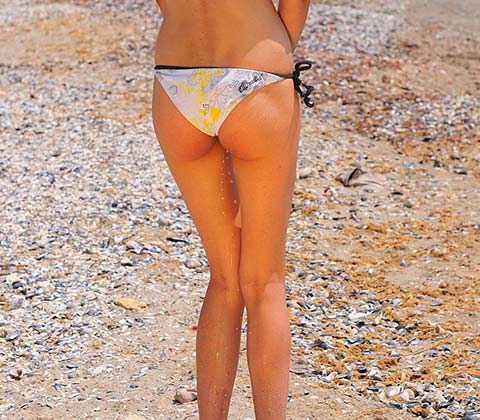 Her pee starts to flood out of her bikini bottoms and run down her legs just imagine the wonderful temperature difference as her legs are getting soaked. She turns around and keeps peeing, her bikini bottoms are making her pee stream into a lovely waterfall and she has pee and sand splashing over her feet this is a wonderful bikini wetting from Real Wetting.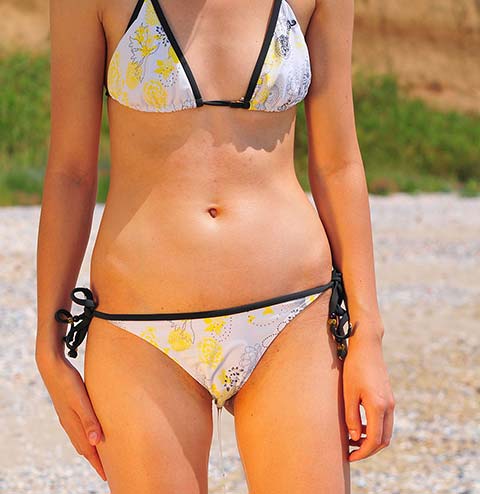 See Natalie Peeing Her Bikini Here

Read a Real Wetting Porn Site Review Here


Filed under: Desperation and Female Desperation and Peeing and Pissing and Real Wetting and Swimsuit Peeing
Posted on 08.21.14
Comments: 5 Comments


Tags: Bikini Peeing, Desperate To Pee, Female Desperation, Natalie Realwetting, Real Wetting, Swimsuit Pee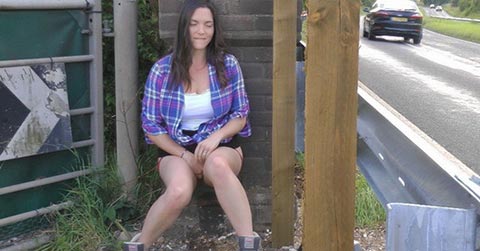 From Needapee we have the lovely Rebekah Dee pissing for us and are also Tiffany & Chloe dominating there slave. Needapee is one of the hottest piss sites around and we have had some wonderful photos and movies from them in the past. If you have missed some of the previous Needapee posts check out the Needapee Category by clicking here. To starts off today we have sexy Rebekah Dee desperate by the road. The story goes "There is something very exciting about peeing in a situation where you have no control. If you want to experience this get close to a road with cars whizzing past. I guess it's the adrenalin that starts to course it's away around the body, whatever it is if you combine it with the excitement of peeing in public the feeling can be amazing. In this video I get within a few meters of some speeding cars for exactly this rush!" A wonderful public piss. See Rebekah Dee desperate and pissing here.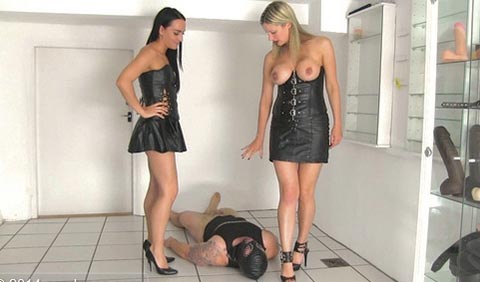 Next up we have Tiffany & Chloe the story goes "What a treat I have in store for you, Tiffany and Chloe have another willing gimp who enjoys swamping. The girls are in a particularly bitchy mood today and they're out to enjoy themselves at the expense of the gimp whose clearly enjoying himself, his hard cock is testament to that. But Chloe is pissed off because her swamping efforts have resulted in a wet pair of heels. You can probably guess what happens next.. "They really do look like they are enjoying themselves but sorry for the censored pictures. See Tiffany And Chloe peeing here.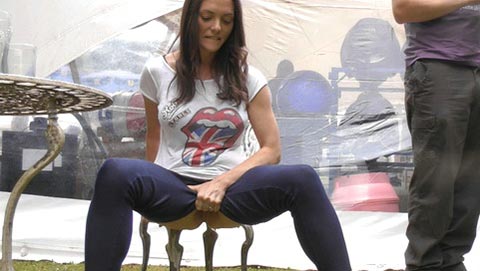 Last up we have Rebekah Dee again the story goes "Oh my what an exciting video this was to bring to you, I'd been out enjoying a Sunday walk in the countryside when we took a drinks break in a quaint pub. A beer festival was on so the only seats we could find were located behind the beer tent. The temptation was too much, coupled with the bravado that a couple of beers gave me I was quickly taking a brazen pee within ear shot of the other revealers! So exciting…" Super-hot pissing once again from Rebekah Dee. See Rebekah Dee Pee Here

Read A Needapee Pornsite Review Click Here





Filed under: Babes Peeing and Needapee and Outdoor Pissing and Peeing and Pissed On and Pissing and Pissing Outdoor and Public Pissing and Rebekah Dee
Posted on 08.18.14
Comments: 1 Comment


Tags: Domination Piss, Needapee, Outdoor Pissing, Rebekah Dee, Slave Peeing
Ineed2pee has some great female desperation and wetting and today we have two picture sets and a repost of an old movie in the new player. To start off we have Candle Boxxx the story goes "It's great watching Candle struggle so primly as she tries to maintain her composure & talk to the customers when she really needs to pee so badly! She does an awesome squirmy pee pee dance before we close up onto her face as it starts leaking out! Ooops, I didn't mean "leak" I really meant GUSH out. It's like a huge waterfall as it comes out through her white panties & sheer pantyhose and she stands there motionless to stop it! I love how embarrassed she is at the end after her boss catches her trying to mop up her dripping pissy legs with a paper towel." I love her expressions when she gets so desperate and I am glad that she keeps appearing at Ineed2pee. See desperate Candle Boxx dressed as a secretary and desperate to pee Click Here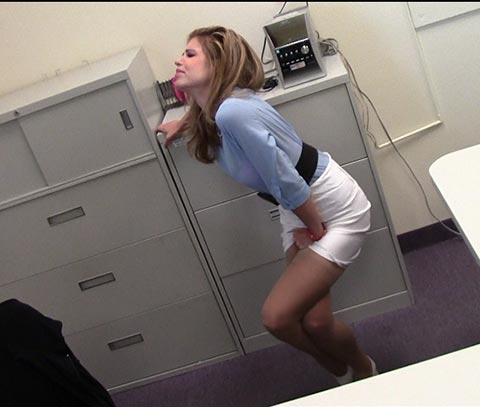 Next up we have Gianna she is dressed in tight jeans and is so desperate to pee, look how she is clenching her hands, she is trying to hold on as long as she can. She gets to desperate and her pee starts to flow out, her jeans go dark instantly and she even floods her boots. Its s a wonderful female desperation and jeans wetting. See Gianna desperate and peeing her jeans Click Here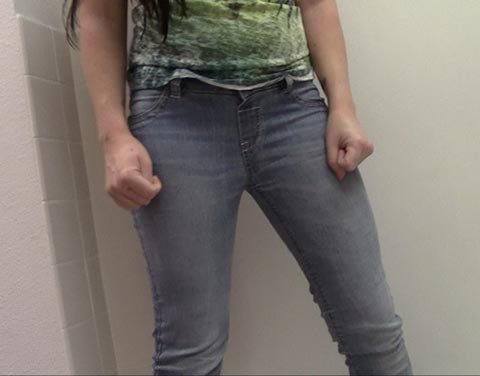 Last up we have Dragonlily desperate to pee tied up in her kitchen while we have had this movie previously it really is a great female desperation movie. She is just so desperate to pee she clenches her legs and tries to hold on as long as she can and then her bladder gives in and she pees herself, super sexy stuff from Ineed2pee. See Dragonlily bound and desperate to pee Click Here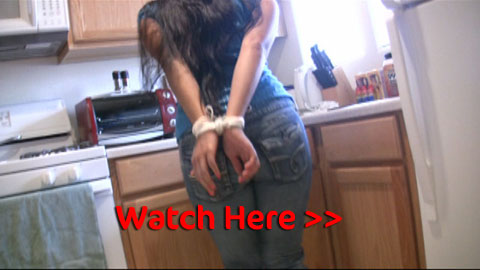 Filed under: Desperation and Dress Peeing and Female Desperation and Ineed2pee and Jeans Peeing and Jeans Pissing and Knicker Wetting and Movies and Pantyhose Pissing and Peeing and Pissing and Pissing In Skirt and Pissing Movies and Pissing Videos
Posted on 08.15.14
Comments: 1 Comment


Tags: Candle Box Ineed2pee, Desperate To Pee, Female Desperation, Gianna Ineed2pee, Ineed2pee, ineed2pee Dragonlily, Jeans Pee, Jeans Peeing, pantyhose peeing, Pissing Movie, Skirt Peeing