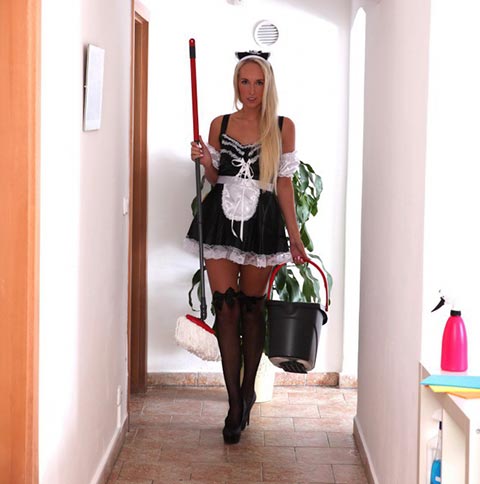 From Wet And Pissy we have these wonderful photos with Jenny Simons dressed and a maid. We have had some wonderful peeing pictures and videos from Wet and Pissy. If you have missed them check out Peeing On Her Shorts From Wet And Pissy, Peeing In Leggings And On The Floor, Christy Charming Peeing From Wet And Pissy,  and Whitney Conroy Making A Piss Movie. Today we have the very sexy Jenny Simons, she is dressed in a maid's uniform and looking lovely.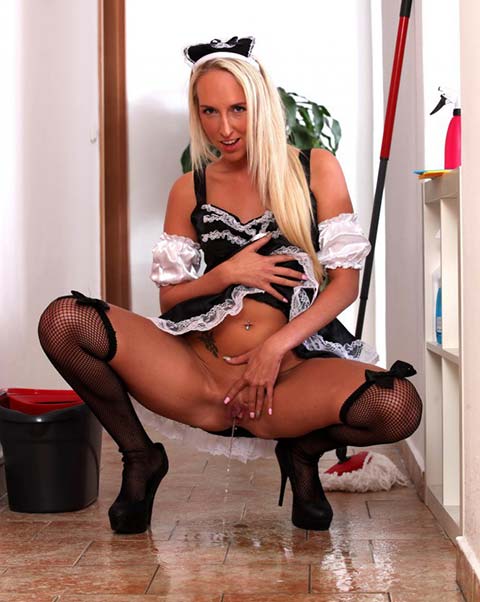 Jenny Simons is walking down the hall she is dressed as a maid and carrying her mop and bucket she stops and lifts up her maids uniform and we get too see that she has no panties on and is showing her very nice shaved pussy. She lifts her leg up, opens her puissy lips and starts to pee. Her pee squirts out and starts to splash on the floor she keeps on peeing and we get a great close shot of her pissing pussy she then squats down on the floor and keeps on pissing. She really is making a wonderful piss puddle. She finishes pissing on the floor and then gets out her mop and starts to mop her piss up.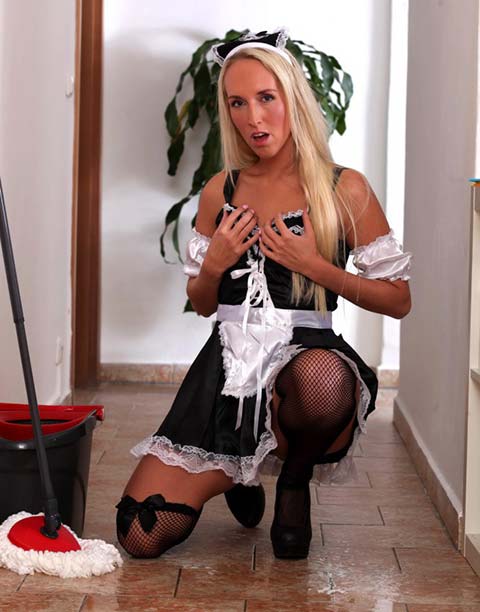 At wet and Pissy this is what was written about these pissing pictures A Wet and Pissy members request, Jenny the maid is in the hallway ready to mop the floor when she realises she hasn't got any water! She comes up with the idea to use her own piss so pees onto the floor. Mopping up her own piss, Jenny decides it would be fun to roll around in it and gets turned on that she has to tease her pussy with her fingers. She strips down to just her stockings and uses the mop handle as a sex toy, rubbing her clit up against it before fucking the pole. Jenny gets herself off and releases even more piss for you to see!

See Jenny Dressed As A Maid And Pissing


Filed under: Babes Peeing and Dress Peeing and Peeing and Pissing and Pissing In Skirt and Self Pissing and Wet And Pissy
Posted on 10.29.13
Comments: 10 Comments


Tags: blonde peeing, Jenny Simons Wet And Pissy, Maid Peeing, Pissing Pussy, shaved pussy peeing, Skirt Peeing, Uniform pee, Wet And Pissy
From Wetting Her Panties we have the very sexy Natalia. We have had some wonderful knicker wetting sets with her in the past. If you have missed them, check out Peeing In Her Purple Knickers, Natalia X Peeing In Her Panties, Natalia X Peeing In French Knickers and Natalia X Pissing In Her Tight Panties. Today's panty wetting looks like she may be reusing previously pissed in panties we have seen them in Natalia Peeing In Her Panties Outdoors. It would be great if she was washing her pissed in knickers and them wetting them again.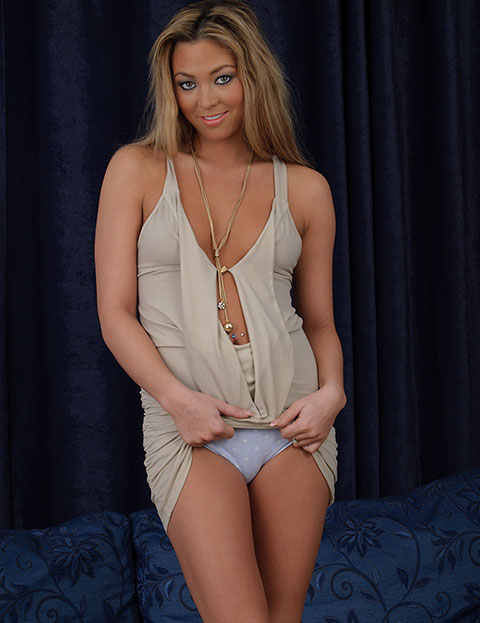 Natalia is in a dress and has a full bladder, she has been holding on just for us. She lifts up the hem of her dress and shows off what may be blue polka dot previously pissed in knickers. She has had a spray tan and is looking lovely and dark. She is standing there, her dressed pulled up showing her knickers tightly encasing her pussy and then starts to pee. Her pee stream starts off as a trickle and her panties start to go damp.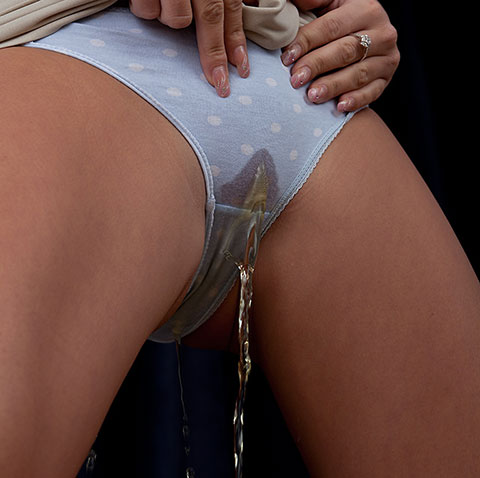 Natalia has started to pee in her panties the crotch has gone damp and then she puts more force into her piss and her panties explode with golden liquid. You can see she has been holding on, just look at the powerful yellow piss stream flowing through her knickers and splashing on the ground this is so sexy. I'm sure some of you would love to starts sucking on her blue piss soaked panties and golden nectar as she is peeing. Her pee is running down her legs and when she finishes panty peeing her knickers are sopping she pulls them tight against her crotch and we can just make out her shaved pussy lips this really is one sexy panty peeing from Wetting Her Panties.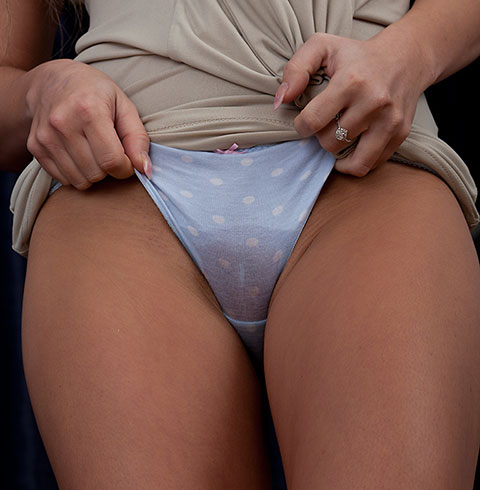 See Natalia X Peeing In Her Panties Here

Visit Wetting Her Panties Click Here


Filed under: Babes Peeing and Knicker Wetting and Panty Pee and Peeing and Pissing and wettingherpanties
Posted on 10.26.13
Comments: 5 Comments


Tags: Knicker Wetting, Natalia X, Panty Pee, Panty Peeing, Peeing In Dress, wettingherpanties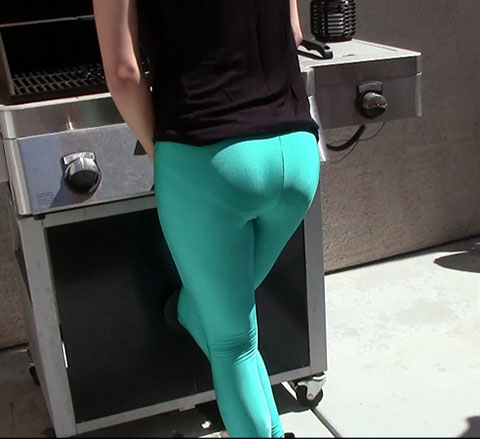 From Ineed2pee we have Natalie Storm a new model in green shiny spandex leggings. We have had some wonderful female desperation and wetting scenes from Ineed2pee with leggings in the past check out Siren Bound And Desperate To Pee, Female Desperation And Leggings Pee, Female Desperation And Pants Peeing At The Bus Stop, Female Desperation Movie And Pictures and Ineed2pee Bed Wetting Movie. Today Natalie Storm in is her green shiny spandex leggings and looking ever so hot especially when she grabs her crotch trying to hold her pee in.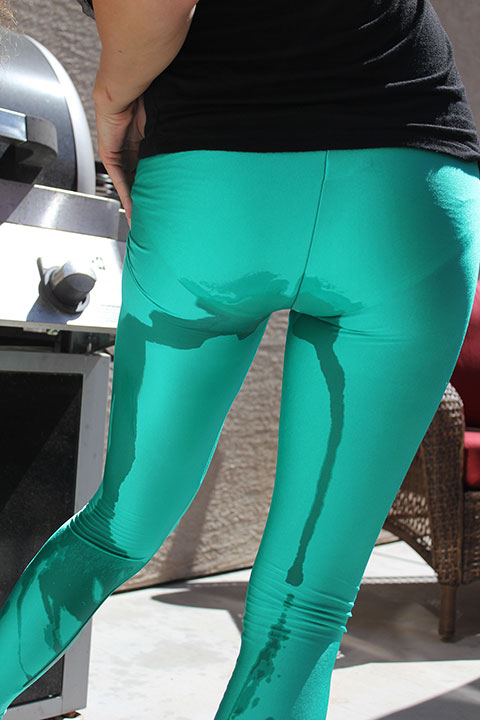 The story at Ineed2pee goes like this "New girl Natalie Storm is stuck manning the bbq, dressed in a trendy top & lycra spandex leggings with a nice visible panty line, visible panty line. Her pee pee dance is intense, with lots of bouncing, crossed legs and a spandex cameltoe, very hot! She's gotta let it out sometime & it cascades down her shiny pants making very dark sexy streaks into her shoes. Awesome behind the scenes with this bubbly girl"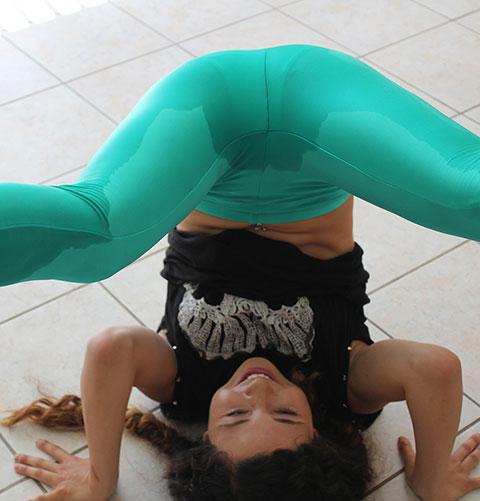 This really is on hot female desperation and wetting movie Natalie is such a fun and vibrant model, she really seems to love being desperate till she can't hold on and when she loses control and she is peeing in her spandex leggings watching the pee run down her legs making the spandex go dark is so sexy. Once again Ineed2pee have given us a wonderful female desperation and wetting scene.

See Natalie Desperate And Peeing Her Pants


Filed under: Babes Peeing and Desperation and Female Desperation and Ineed2pee and Peeing and Pissing and Pissing In Leggings
Posted on 10.23.13
Comments: 3 Comments


Tags: Desperate To Pee, Female Desperation, Ineed2pee, Natalie Storm Ineed2pee, Pissing In Leggings, Pissing Leggings, Spandex
It's been a longtime since we have had a post from Needapee with Rebekah Dee so now is the time to change it. In the past we have had some wonderful pissing pictures and peeing movies with her and you can see them all in the Needapee category here. Today's Needapee pictures aren't as big as some and unfortunately some are censored but this is all I have. We starts off with Rebekah Dee by the sea we have had some great bikini peeing movies and pictures with her and for todays the story goes "With autumn just around the corner I've found an idyllic spot where I can catch those last few rays of the summer sunshine. Bathed in golden light I'm sunning my tits and I've not got a care in the world as I lay back and let my mind race with naughty pee fantasies. Then I think of you guys and feeling horny it's only natural that I pee for you right? I wonder if anyone on those boats or in the hotels saw me in action?" Such a sexy look you can see the peeing pictures here.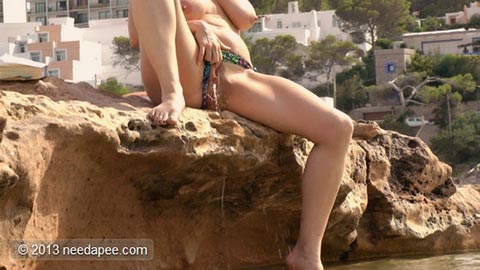 Next up from Needapee we have Rebekah Dee and Nikki giving a hot golden shower. The story goes "Here is a dose of double delight fun for you as Nikki joins me for a rare Needapee appearance. Stoking clad and in a mischievous mood, we've found a willing slave who we've striped, bound and dressed in a gimp mask. We fill our bladders we treat him to a taste of golden champagne as first I then Nikki fill take it in turns to pee into the receptacle that is his mouth… and we make sure that he swallows the lot!" Im sure some of you would love to have been the slaved that is pissed on. See the Pictures Here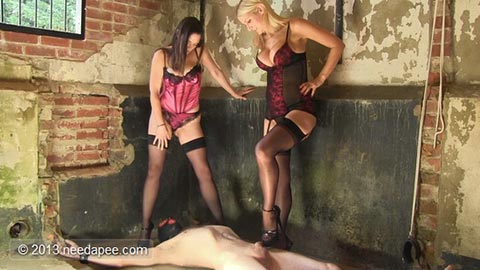 Last up we Rebekah Dee outdoors taking a risk like in many of her peeing movies The story Goes "Oh my the summer is well and truly here, and that means lots of exciting opportunities to pee outdoors with the added risk factor of being caught because every man and his dog is out enjoying the fine weather. I literally had to choose my moment for this video and I think you can see the panic on my face as I whipped my panties down for some sweet relief in a busy town Centre with cars passing just behind. So exciting!" such a hot public pissing with Rebekah Dee. See the pictures here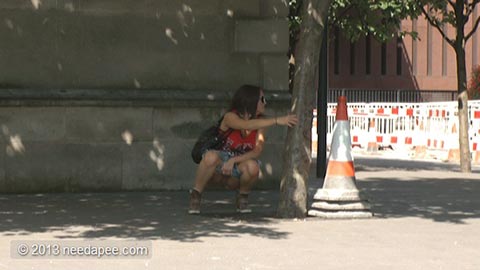 Filed under: Babes Peeing and Needapee and Outdoor Pissing and Peeing and Pissed On and Pissing and Pissing Outdoor and Rebekah Dee
Posted on 10.20.13
Comments: None


Tags: Needapee, Nikki Needapee, Pissing In Public, Pissing Outdoors, Pissing Pussy, Rebekah Dee, Slave Pee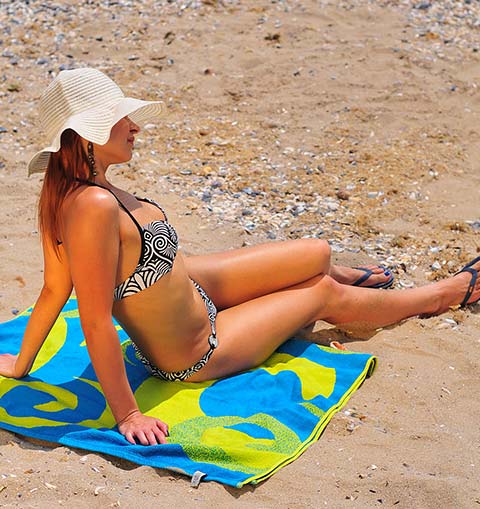 Real Wetting brings us these wonderful Bikini photos staring the lovely Dominika. Bikini wetting seems to be the elusive scenario at most peeing sites so it is great when we get one. We have had two swimsuits wettings from Real Wetting in the past Peeing In Her Swimsuit At The Beach and Peeing In Her Bikini. We start off with Dominika lying on the beach enjoying the sun. There is something so sexy seeing a hot chock in a bikini with a full bladder and here we can see Dominika with her bladder bulging.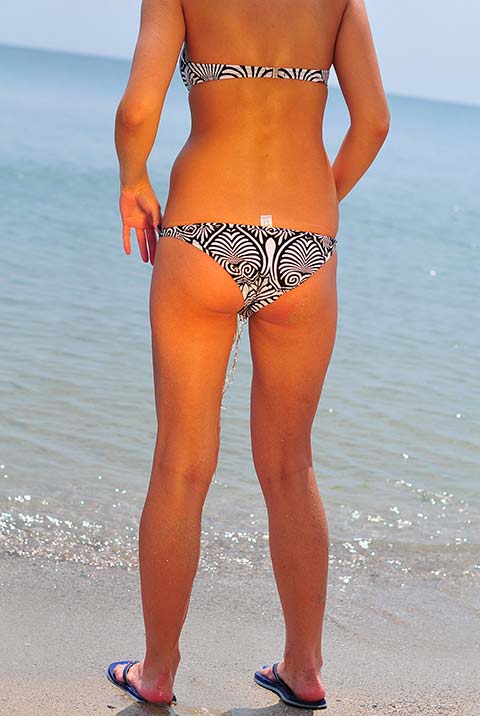 Dominika is looking hot in her swimsuit and she has got to the stage that she needs to pee, she stands up and walks down to the sea edge, she stands there and then as we are all waiting with anticipation she starts to pee in her bikini. What a wonderful stream as it starts her golden fluid is catching in the sun and sparkling as it flows through her Bikini.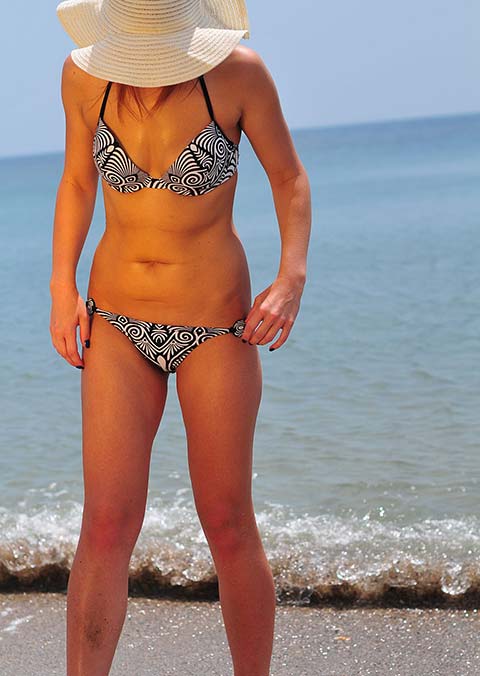 Dominika Is peeing in her bikini on the beach her piss is soaking her bikini bottoms and splashing on the sand, she has pee running down her legs and is making a wonderful mess.  She keeps peeing in her swimsuit her piss stops splashing on the sand and is now running down her legs and soaking her feet a lovely sight of piss soaked tanned legs. She finishes peeing and her bikini is dripping, she turns around and while we can't see the pee stain it is wonderful to know looking at the crotch of her bikini it is still dripping hot piss. A sexy bikini wetting from Real Wetting.

See Dominika Peeing In Her Bikini Here


Filed under: Outdoor Pissing and Peeing and Pissing and Pissing Outdoor and Real Wetting and Swimsuit Peeing
Posted on 10.17.13
Comments: None


Tags: Beach Pee, Bikini Peeing, Dominika Real Wetting, Peeing At The Beach, Real Wetting, Swimsuit Pee