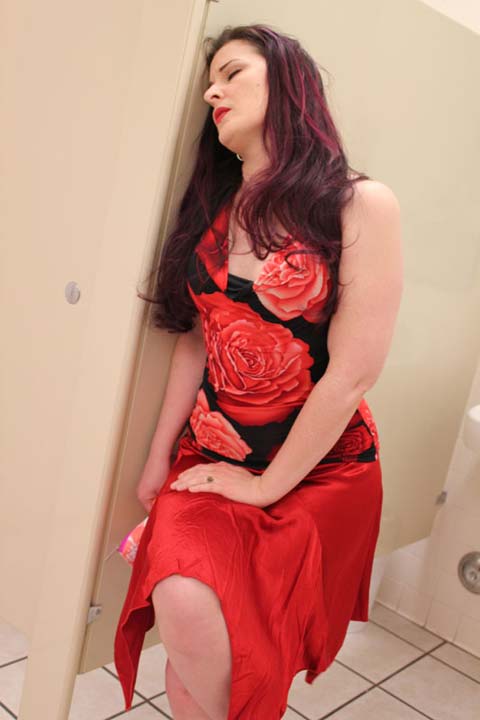 From Ineed2pee we have two photos sets and a great female desperation and wetting movie. The first female desperation photo set stars Caroline. She is a night club and has stumbled into the bathroom desperate to pee she tries to enter the cubical but someone is already there. She has to wait and you can see how desperate to pee she is. She has her legs crossed and then she even gets her arm to cross her legs making the clamp tighter she really needs to pee bad this is great female desperation. Caroline is just to desperate to pee she, can't hold on any longer she squats down still in her panties and dress and starts to pee. You can see as she is peeing in her panties the lovely pee puddle on the floor is growing and growing. She finishes peeing in her panties and then stands up. "Oh no she has not only peed in her panties but has soaked the back of her skirt too." Everyone will know when she goes back to the club that she has peed in her dress. This is a great female desperation and panty and skirt wetting from ineed2pee. See the photos here.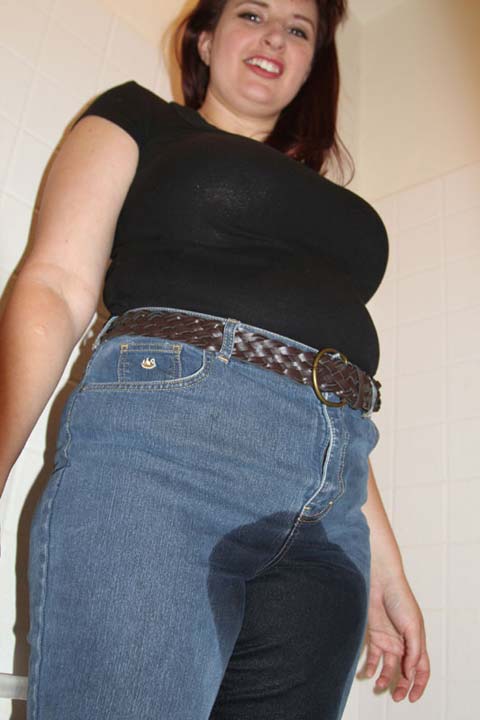 The next Ineed2pee photo set has Kimberly Marvel. She is in her jeans and the story goes that she is in her exes place looking around when he comes home. She scurries off and hides in the bath tub she doesn't want him to catch her. She tries to keep quiet but is getting more and more desperate, she doesn't want to make a sound by going to the toilet so she keeps holding on and on. Her jeans are pressing tightly around her waist making her bulging bladder more and more painful, she can't hold on any longer and starts to pee in her jeans. Look at the wonderful piss patch that she is making. I do love seeing a great jeans peeing where piss goes everywhere. She undoes her pissed in jeans and then shows her pee soaked granny panties. A nice jeans wetting from Kimberley. See The Jeans Peeing photos here.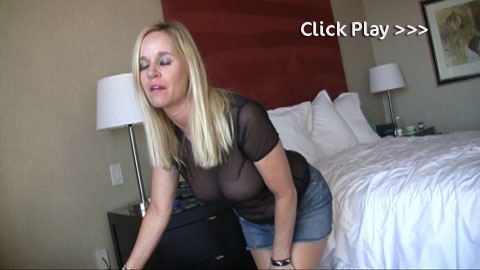 This last Ineed2pee movie is a repeat I was looking thorough all the ineed2pee posts that we have has and this female desperation movie stood out for a repost. Staring Tabitha she is desperate to pee but what makes it a wonderful movie is the female desperation is real, she gets the goosebumps and of course, her top is see through so every move she makes you can see her lovely breasts bouncing around. If you want to see the original post check out Female Desperation With Tabitha otherwise enjoy Tabitha desperate to pee with her breasts bouncing. Watch the movie here.