From HD Wetting we have Mikki and Sammy kissing after a date. Sammy needs to pee badly and tells Mikki this . Mikki really doesn't care and keeps kissing Sammy. We know where this is going to end up and after some more kissing Sammy starts to pee in her panties. Panty peeing while in a kiss this really is sexy and as muck of HD Wetting movie there really is something different. Sammy keeps peeing and Mikki places her hand on her panties and legs to feel the warm pee and she is still kissing she has made Sammy get into this panty peeing predicament and is now fully enjoying.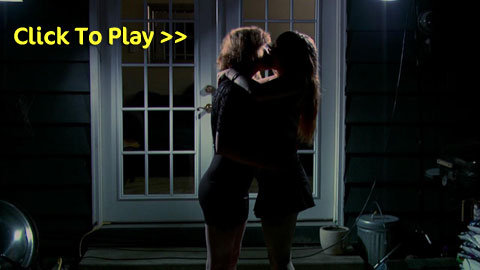 Sammy keeps peeing her panties and Mikki really is enjoying the warm piss and it is splashing on her hand. These two really are dirty the last movie that we had with them was Panty Peeing Movies From HD Wetting (Panty Peeing Movies From HD Wetting) the second movie in that  is just great, if you missed it you must check it out. Sammy finishes her panty peeing and Mikki starts to go down her body kissing her, she lifts up her top and kisses her belly till she makes it to her skirt. She lifts it up and starts to lick Sammy's pee drips up.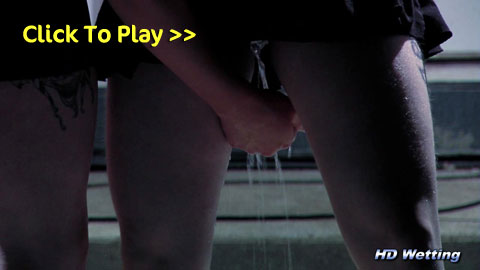 This really is one hot lesbian panty peeing movie Mikki is still licking Sammy's pee drips up and then down come Sammy's piss soaked panties and  how much is Sammy enjoying this? What a great movie. It looks like Mikki is now licking Sammy's pissy wet vagina dry. This really is just so hot. I do love HD Wetting movies and love watching these two getting up to all their peeing antics. Enjoy this lesbian panty peeing movie from HD Wetting.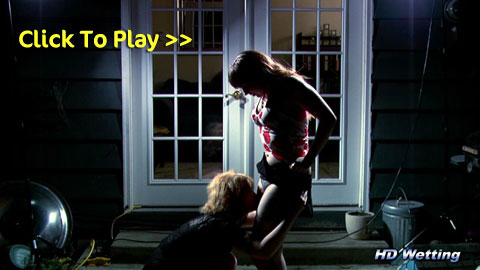 Watch The Lesbian Panty Peeing Movie Here


Filed under: HD Wetting and Knicker Wetting and Lesbians Peeing and Movies and Outdoor Pissing and Panty Pee and Peeing and Pissing and Pissing In Skirt and Pissing Movies and Pissing Videos
Posted on 03.14.11
Comments: 5 Comments


Tags: HD Wetting, Knicker Wetting, Lesbians Peeing, Mikki HD Wetting, Outdoor Pissing, Panty Peeing, Pissing Movie, Skirt Peeing