Here we have a new model from Real Wetting. While Real Wetting mainly starts off with some great female desperation and then we get to the wetting this time it's different. We have Antonia standing at the window looking out in her denim skirt. She looks so lovely and what a great find for real wetting with this new hottie. If you look at her bladder side on it looks full maybe she is a little desperate after all.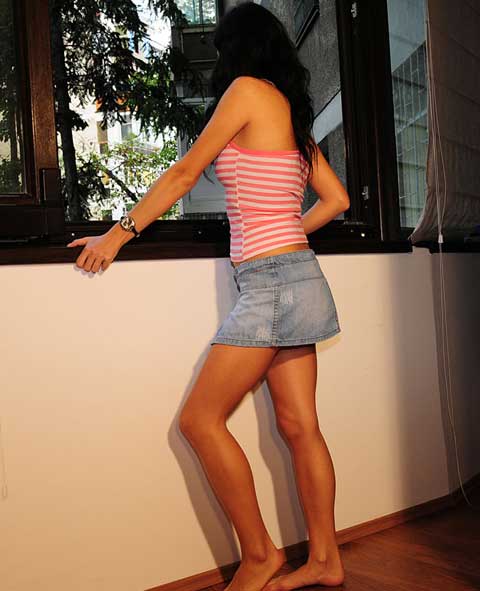 Antonia turns around lifts her skirt and puts her hand on her panty covered crotch suck sexy knickers too. She starts to piss in her panties, look at that stream it is coming out so powerfully the splashing on the floor must be great and she keeps putting her hand over her pissing pussy she must love the warmth as it floods through her panties. Knicker wetting like this is so sexy I always do enjoy a deliberate panty peeing. Look at her pee drips down her legs too this is great for a new panty wetting model I didn't expect such a great show.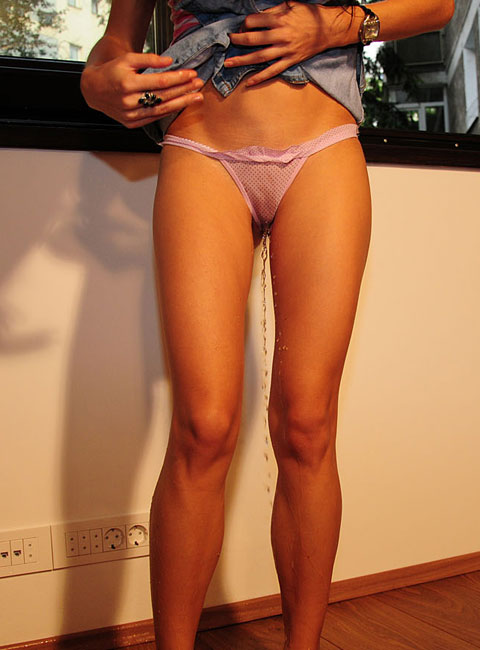 She keeps on peeing in her panties till she is empty, you can see her bladder even looks smaller. She has her panties so tight against her pussy they are soaked and still dripping too. I think if you look closely at her piss soaked crotch that you can just make out her pussy. Something else about this knicker wetting from Real Wetting is, that usually Real Wetting have pantyhose as well a pure panty pissing just great.