Today we have Faye X she is in her room desperate to pee. We know Faye X is one playful peeing star from Wetting Her Panties. If you haven't seen her before at PissBlog check out Jeans And Panty Peeing With Faye X Pantyhose And Panty Peeing With Fay Xand Knicker Wetting Movie With Fay X. She is in a short skirt and looks so sexy. She reaches up to get a book and we het to see up her skirt.  Fay X from wetting her panties really is a flirt she turns around with the book and lifts her skirt to show us her panties.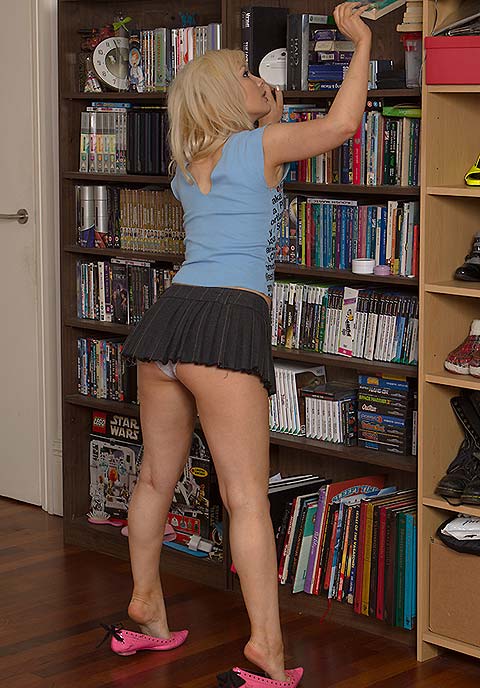 Faye X has lifted her skirt to show her panties and look at her bulging bladder it is sticking out she is one full and desperate lady. Faye turns around and leans forward and starts to pee in her panties she really must be loving the feeling as she is peeing in her panties. She turns back around and keeps on peeing in her panties while reading her book. Short skirt and panty peeing just lovely from Wetting Her Panties.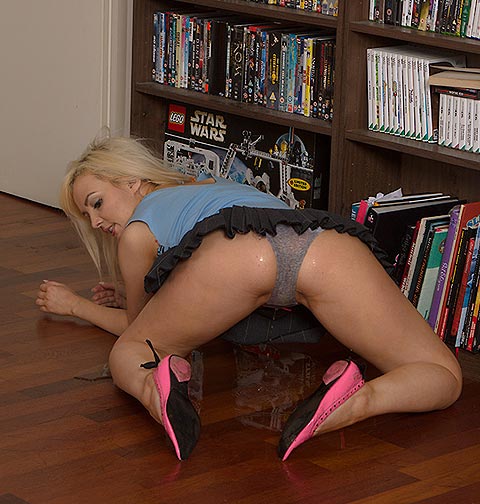 Faye X squats down and opens her legs while she is still peeing, we now get to see her very wet crotch. I have to say this is one of the hottest Wetting Her Panties panty peeing scenes I have seen for a while. Faye X finishes peeing in her panties she really is having fun. She shows off her piss soaked panties and then sits down in her lovely warm puddle of pee. If you look closely you can now see her bladder is a lot more empty and wow such a sexy panty peeing girl sitting in her piss puddle.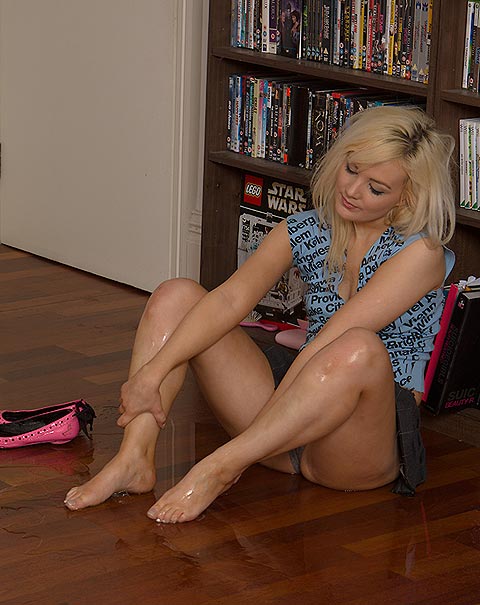 See Faye X Peeing In Her Panties