HD Wetting brings us the lovely Sosha with three wonderful peeing sets .We start off with Sosha in her pyjamas in bed and desperately needing to pee. She should go to the bathroom but is loving the feeling of her full bladder she is also feeling a little turned on. She kneels on the bed and the change of position squeezes her bladder a little to much and she starts to pee in her pyjamas. She grabs her crotch but pee is exploding out. As she holds her crotch there is a jet of piss that explodes through her fingers. She has piss running down her legs and soaking into the bed. She finishes pissing and then looking very pleased with herself she lies back down in bed still in her piss soaked pyjamas and masturbates till she is cumming. See Sosha Peeing Her Pyjamas Here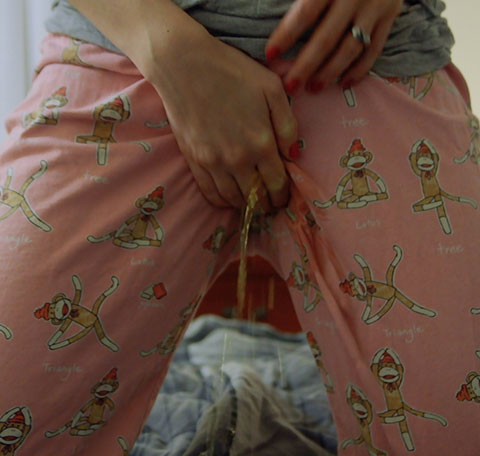 Next up we have Sosha in the forest in tight jeans it is a cold day and this is making her bladder tight. She is is about to burst and as she stands there she starts to pee. She is peeing in her pants and has pee slowly running down her legs. Her pee river starts slowly and then increases in speed soaking her pants faster. She finishes peeing and she has piss in her shoes as well. A very messy pants pee. See Sosha peeing her pants here.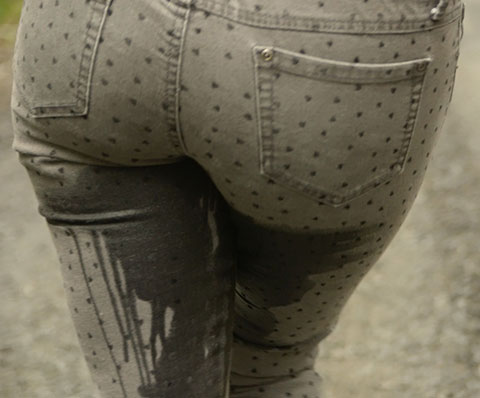 Last up Sosha is topless in jeans and dancing around, she really needs to pee and as she fidgets her breasts bounce around she then she starts to pee. Her piss explodes into her jeans creating a wonderful dark piss soaked denim patch. Her piss is running down her legs and pooling at her feet. When she finishes pissing in her jeans she sits in her piss puddle and masturbates herself. She really is a dirty girl. See the topless Jeans pee here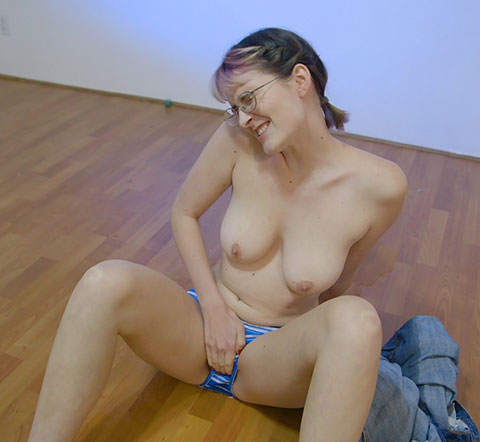 Filed under: Bed Wetting and HD Wetting and Jeans Peeing and Jeans Pissing and Peeing and Pissing and Pissing In Bed and Pissing In Pants and Pissing Outdoor and Pissing Pictures
Posted on 01.25.17
Comments: 7 Comments


Tags: Desperate To Pee, Female Desperation, HD Wetting, Jeans Peeing, pants peeing, Pissing In Bed, Pissing In Pants, Pyjamas pee, Sosha HD Wetting, Topless Jeans Pee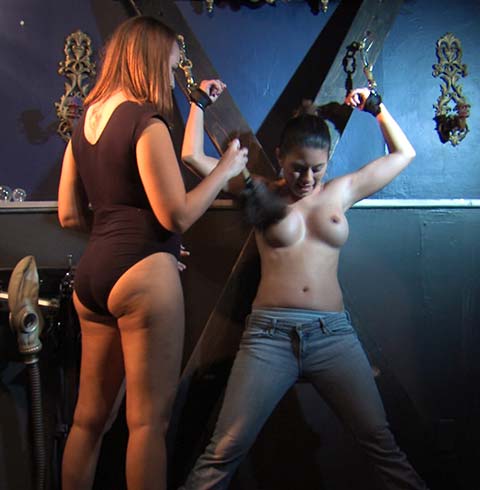 From HD Wetting we have the lovely Nikko in three pissing sets. She really is making a big splash at HD Wetting and it is great to see her desperate and peeing in jeans. If you have missed some of her past pissing adventures check out Lesbian Peeing from HD Wetting, Pants Peeing By The River, Alisha And Nikko Bondage Pee Movie and Lesbian Panty Wetting from HD Wetting. Today we start off with Alisha in her jeans, topless and bound. She is desperate to pee and is being tickled by Alisha. She is squirming as Alisha tickles her and we can see that her bladder is so full that there is a very noticeable bump. She keeps trying to hold on but she is getting just to desperate and then she loses control and starts to pee in her jeans. She is bound topless and peeing in her jeans, the urine is running down her legs soaking into the fabric. When she has finished pissing in her jeans Alisha pulls her piss soaked jeans down and Nikko is in her dripping panties. She puts her hand into the warm panties and starts to masturbate Nikko till she cums. A great lesbian bondage peeing movie. See Nikko bound and desperate here.
Next up we have Nikko doing a Webcam show she is having a great time flashing her wonderful breasts and looking so sweet. She needs to pee and when her chart partner suggests that she pee into her jeans she doesn't hesitate. She stands on her chair and starts to pee. Her piss explodes from her pussy and soaks into the denim. Her light jeans pick up the pee stain and they instantly go dark. Nikko is a pissy mess, she pulls her jeans down to show her pissy pussy a fun peeing webcam. See Nikko pissing in her jeans here.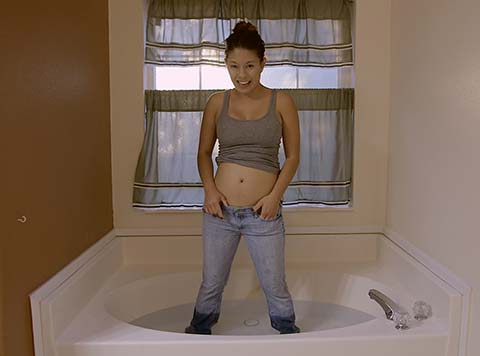 Lastly we have Nikko in the bath tub. She is standing in the half full bath and the legs of her jeans are getting soaked. As she stands there she starts to pee. Her pee flows into the denim and then runs down her legs to mix with the bath water. The piss soaked denim is now clinging to her legs. She finishes peeing in her jeans she then lies in the bath in her clothes. Her piss soaked jeans are now fully soaked in water and so is her singlet. She strips her wet clothes off and then bathes naked. See Nikko piss her jeans in the bath here


Filed under: HD Wetting and Jeans Peeing and Jeans Pissing and Peeing and Pissing and Pissing In Pants
Posted on 11.19.15
Comments: None


Tags: Alisha HD Wetting, bound pissing, HD Wetting, Jeans Pee, Jeans Peeing, Nikko HD Wetting, Topless Jeans Pee