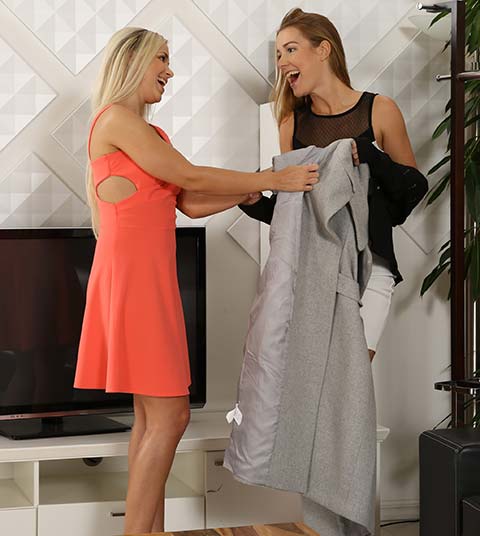 From Vipissy we have two of the hottest lesbian ladies Alexis Crystal and Dido Angel. We have had both these hotties before and if you have missed them check out Dido Angles Vipissy posts here and for the wonderful Alexis Crystal check out all her posts from Vipissy here. Today these two have just come home and they are horny, they starts to kiss and are looking so hot. Alexis sits down and is kissed some more by Dido before she lifts up her dress exposing her shaved vagina and bulging bladder. She stands there and starts to pee Alexis is so horny that she opens her mouth and starts to drink the piss spraying all over her.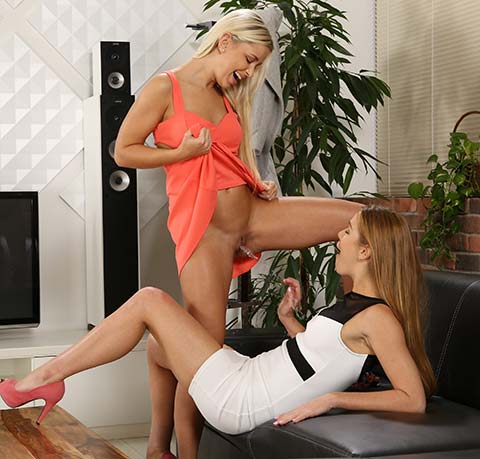 Alexis is getting fully soaked in her dress and when Dido finishes pissing on her she is saturated and her dress is clinging to her. Dido starts to play with her piss soaked pussy and kisses drips of pee off her face. Alexis pushes Dido down into her piss puddle and stands up. She lifts her piss soaked dress up and starts to pee on Dido. How hot is this? Two beautiful ladies pissing and drinking each other's piss before pussy sucking.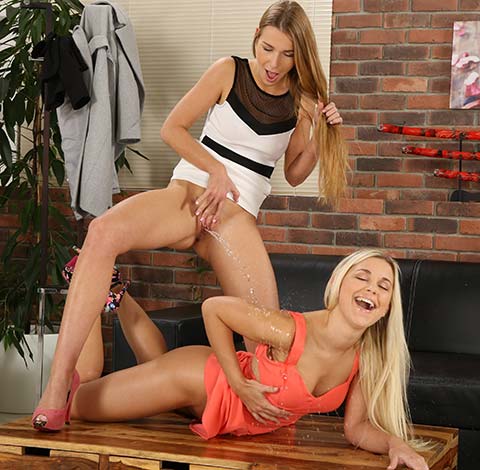 They are both soaked in piss and strip off there wet clothes. They are glistening in golden pee and then Dido pisses again and Alexis catches it and the pours it all over her. This is one hot and wet scene, we finish off with Alexis pissing from behind. Once again Vipissy have produced a great lesbian pee scene.