From Real Wetting we have the wonderful Natalie. It's been a while since we have had a female desperation and wetting from her so it is great to see her desperate in her dress. If you have missed some of her previous wettings check out Natalie Peeing In her Long Skirt Peeing In Bikini With Natalie Shorts And Pantyhose Peeing and Natalie Peeing In Her Leotards. Today Natalie is in a summer dress and wearing pantyhose and heels. She is desperate to pee as she tries to close the gate but it is not cooperating and she is getting more and more desperate to pee as she struggles with the lock.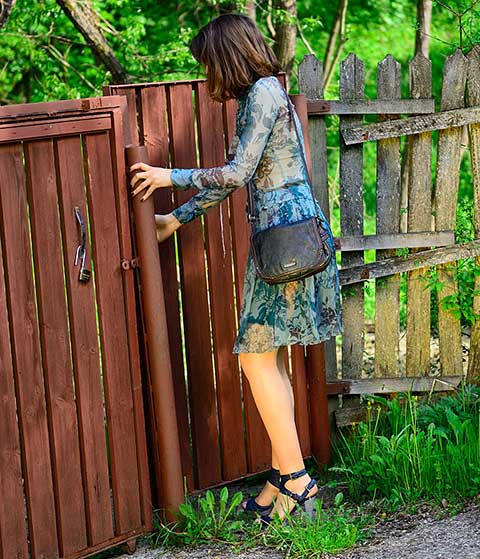 She is trying to hold on, her bladder is bulging and she is pressing her legs together trying to stop her pee coming out. It is such a wonderful sight seeing her this desperate to pee. She lifts her skirt and grabs her crotch but it is to late and she has started to pee.

Natalie has started to pee in her panties and then her pantyhose are getting soaked too. Her pee starts as a little trickle but then explodes out and it is flooding everywhere. She turns around a little and we can see her pee running down her legs and soaking her heels too. How embarrassing to be pissing your self outside. She finishes peeing in her pantyhose and lifts her skirt up and pulls her piss soaked pantyhose down giving us a lovely view of her piss soaked panties too.

See Natalie Desperate And Peeing Here


Filed under: Audrey's Wetting Site and Desperation and Dress Peeing and Female Desperation and Knicker Wetting and Outdoor Pissing and Panty Pee and Pantyhose Pissing and Peeing and Pissing and Pissing In Skirt and Real Wetting
Posted on 08.29.16
Comments: None


Tags: Audrey's Wetting Site, Desperate To Pee, Female Desperation, Knicker Wetting, Natalie Realwetting, Panty Pee, Panty Peeing, Peeing In Dress, Piss Camel Toe, Real Wetting, Skirt Peeing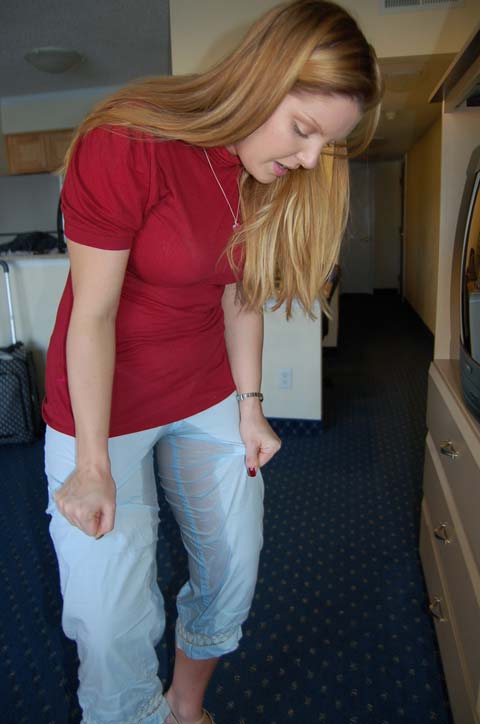 From Ineed2pee we have these pants peeing pictures with Kadie. Kadie is in an interview and desperate to pee she has been holding and holding and she is just so desperate, she has been fidgeting and shaking in pure desperation. She thinks she can hold on till the interview is over she keeps holding and holding and you can see all the signs of female desperation. She thinks she has made it but it is to late and she starts to pee in her pants.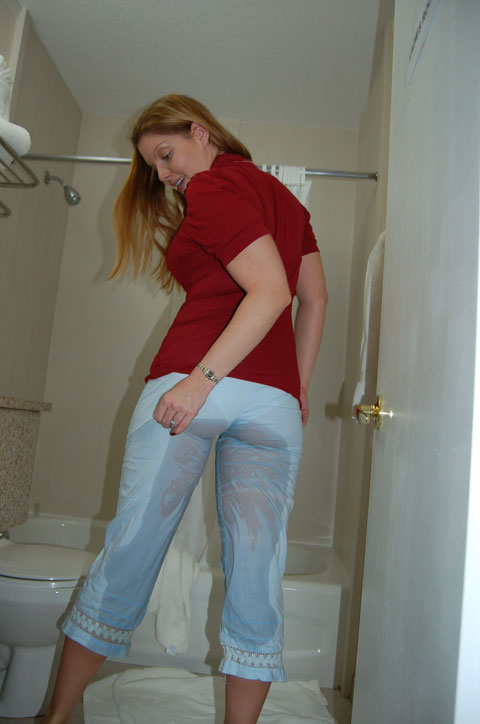 This is what is written at Ineed2pee about this female desperation and pants peeing "It's the sexy blonde Kadie and you are interviewing her for a event planning position for your shopping mall. Of course even as she comes in & shakes your hands you can see she is visibly desperate but trying her best to hide it and put on a smile. You start asking questions & she's having a hard time concentrating on it, crossing her legs and doing the pee pee dance underneath the table. You start asking questions slower, secretly enjoying the desperation immensely. After the interview is only 1/2 over, she asks to be excused, I guess, because the bladder pressure was too great, but Kadie doesn't get 2 steps away from the desk before she stops dead in her tracks and looks down in horror as her pee is quickly spreading from her crotch all the way down her pants! How utterly embarrassing to be wetting herself helplessly in front of the interviewer!!!"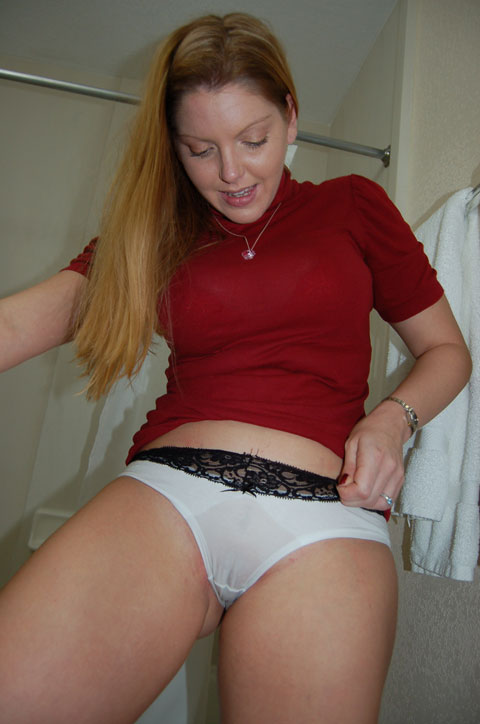 She is peeing in her blue pants from desperation and they are going see-through this really is a great pants peeing but how embarrassing for her, she has pee in her pants till they are see-through soaked the floor and her sandals. She really does look sexy in her pissed in pants though and then when she pulls them down and we get to see her pissed in panties and a little piss cameltoe. I do love it when pants go see-through from peeing to see the thin piss soaked fabric and then the pink of the skin and outline of damp panties it's just great

See Kadie Peeing In Her Pants Here


Filed under: Desperation and Female Desperation and Ineed2pee and Knicker Wetting and Panty Pee and Peeing and Pissing and Pissing In Pants
Posted on 04.05.11
Comments: 4 Comments


Tags: Desperate To Pee, Female Desperation, Ineed2pee, Ineed2pee Kadie, Knicker Wetting, pants peeing, Panty Peeing, Piss Camel Toe
From ineed2pee we have these pissing in tights photos they come from one of the female desperation and wetting videos at ineed2pee but these wetting photos are just so hot. I have always loved seeing chicks piss in tights and these picture are great look how desperate she is to pee she is really holding her pee in her bulging bladder female desperation wonderful
Unfortunately for her but lucky for us she gets so desperate to pee that she cant hold on any longer and she starts to pee in her tights the piss runs down her legs caught in the fabric but what makes the female desperation and tights pissing better is that the tights go see-through with the pee and we can see her wet panties
How nice is the pussy camel toe we have gone from female desperation till she can not hold her bladder any longer and then we get the lovely pissy see through tights so we can see her piss soaked panties and then a pissy cameltoe I love seeing wet camel toes the only thing better that a pissy wet cameltoe is a pissy wet camel toe that is still dripping pee
You can see this movie in its full glory at ineed2pee
Click here now



Filed under: Desperation and Ineed2pee and Peeing and Pissing In Tights
Posted on 10.05.08
Comments: None


Tags: emale Desperation, Ineed2pee, ineed2pee Ryan, Piss Camel Toe, Pissing Leggings