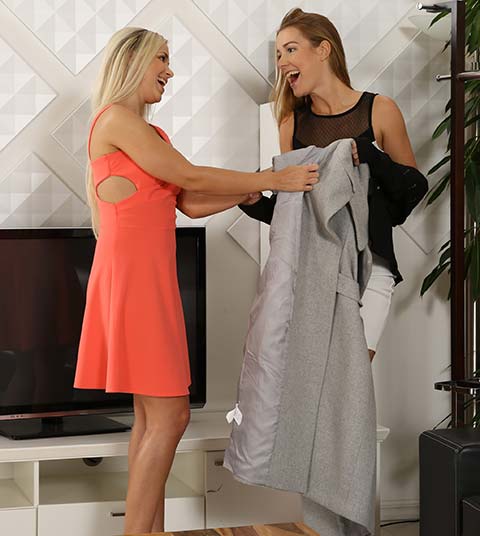 From Vipissy we have two of the hottest lesbian ladies Alexis Crystal and Dido Angel. We have had both these hotties before and if you have missed them check out Dido Angles Vipissy posts here and for the wonderful Alexis Crystal check out all her posts from Vipissy here. Today these two have just come home and they are horny, they starts to kiss and are looking so hot. Alexis sits down and is kissed some more by Dido before she lifts up her dress exposing her shaved vagina and bulging bladder. She stands there and starts to pee Alexis is so horny that she opens her mouth and starts to drink the piss spraying all over her.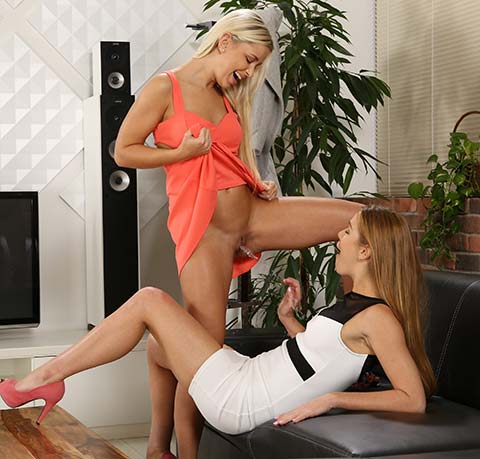 Alexis is getting fully soaked in her dress and when Dido finishes pissing on her she is saturated and her dress is clinging to her. Dido starts to play with her piss soaked pussy and kisses drips of pee off her face. Alexis pushes Dido down into her piss puddle and stands up. She lifts her piss soaked dress up and starts to pee on Dido. How hot is this? Two beautiful ladies pissing and drinking each other's piss before pussy sucking.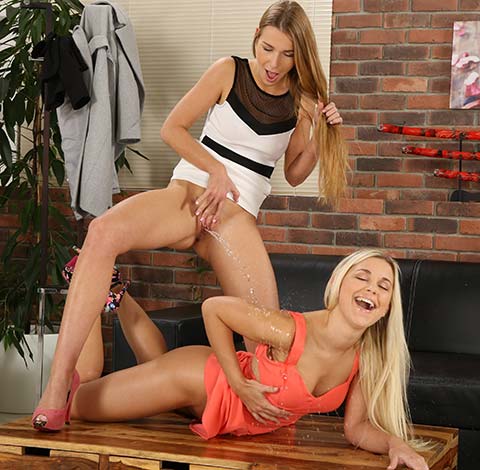 They are both soaked in piss and strip off there wet clothes. They are glistening in golden pee and then Dido pisses again and Alexis catches it and the pours it all over her. This is one hot and wet scene, we finish off with Alexis pissing from behind. Once again Vipissy have produced a great lesbian pee scene.


Filed under: Babes Peeing and Drinking Piss and Lesbians Peeing and Peeing and Pissed On and Pissing and Pissing Pictures and ViPissy
Posted on 12.07.16
Comments: None


Tags: Alexis Crystal Vipissy, Dido Angel Vipissy, Lesbians Peeing, Piss Drinking, Pissed On, soaked in piss, ViPissy
From Vipissy we have two sexy blond ladies Alexis Crystal and Foxies. I do love the wonderful pissing that Vipissy puts on and when we have hot ladies drinking each other's piss what could be better. We have had many Lesbian scenes from Vipissy in the past and if you have missed some check out Lesbian Pissing From Vipissy, Vipissy Peeing Lesbians, Megan Rain And Gina Gerson From Vipissy and Vipissy Lesbian Pissing Movie. Today we start off with these two hotties in there jeans. They strip out of them and then soak each other including in piss drinking from the source and licking from their bodies.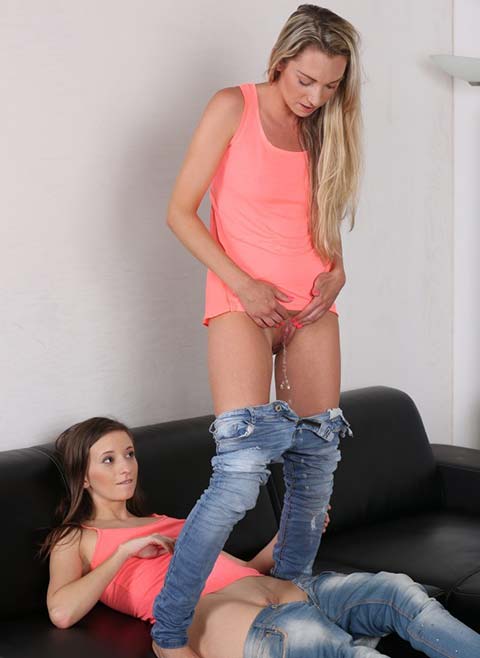 Over at Vipissy this has been written about the scene "Foxies is relaxing on the couch when Alexis walks up to her with a thought in mind. She mentions to Foxies that she needs to pee so she asks her friend to sit still. Shoes and all, Alexis climbs onto the couch and drops her pants to her knees. She hooks her knees together and spreads her feet apart and drops a piss shower over Foxies' knees. Now it's Foxies' turn. Alexis is a feisty one, and she wants to make sure that Foxies gets the moment just right for her. After helping her prepare, she tightens her legs together to capture some piss in her feminine V junction. But Alexis is not a bossy type, more of a flirty suggester, and she allows Foxies to do her own thing as she leaves her ass open to whatever Foxies will do. The girls lick it up, 69 style and then Foxies drops to the floor with a toy spreading her open. Alexis makes it look effortless, aiming for Foxies' gap before letting go and spraying her friend's face. Alexis is just about ready to pee again, but this time it takes a little more work to get things going. Foxies gives her a full hand insertion from behind all the way up to her wrist. After Foxies pees on her, Alexis is ready to go one more time. She hovers above the couch with her body facing upwards landing a nice stream on her friend."

Wet jeans, piss soaked hair and wet bodies what more could we ask from a Lesbian pissing movie and with the pictures we have the Vipissy trailer for the movie. Another hot and wet lesbian pee that will keep you coming back for more lesbian pee sex. See the Vipssy movie trailer here

See The Vipissy Pictures Click Here


Filed under: Babes Peeing and Lesbians Peeing and Movies and Peeing and Pissed On and Pissing and Pissing Movies and Pissing Videos and ViPissy
Posted on 08.24.15
Comments: 2 Comments


Tags: Alexis Crystal Vipissy, Foxies Vipissy, Lesbians Peeing, Piss Drinking, Pissing Movie, ViPissy, Vipissy Movie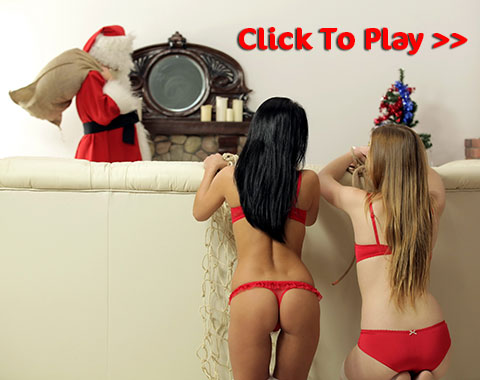 Merry Christmas to all. Today we have a great Christmas present from Vipissy. Vipissy has brought us some great pissing scenes over the last year and If you have missed some of them check out Lesbian Pissing Threesome Vipissy Antonia Sainz From Vipissy Threesome Pissing Play From Vipissy and Sexy Vipissy Lesbians Teens Peeing Today Vipissy brings us a Christmas special, we have Santa and two hot ladies Alexis Crystal and Lexi Dona. Alexis Crystal and Lexi Dona are dressed in their lingerie and waiting for Santa to arrive as soon as he does they get a net capture him and the pissing fun begins.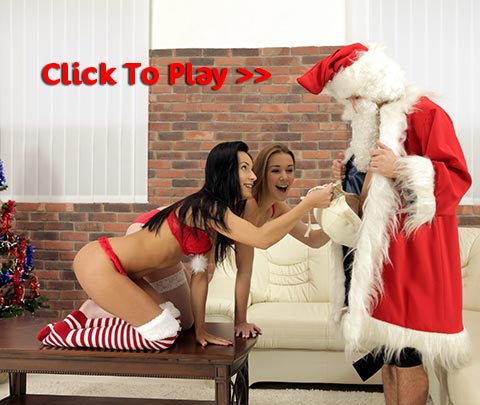 The story from Vipissy goes "Suspicions are on the rise as people begin to realize that Santa never showed up for Christmas. What could possibly have happened that would keep him away on his very favourite day all year? Lexi and Alexis – that's what happened. These young lovers have concocted a scheme to get Santa all to themselves this year and they have big plans for him. After snaring him in a net, the devious girls begin to devour his excited cock with their mouths, passing it back and forth like a lollipop. Santa soon finds himself stripped from his fuzzy red apparel and on the receiving end of fresh showers of golden piss. But he's not complaining! No… he wants his turn! After fucking both naughty babes from behind, St. Nick releases a river of piss so big that it looks like he's been holding it in all year. Alexis and Lexi are drenched in golden holiday cheer and loving every second of it. Christmas Eve comes and goes and still the jolly saint is so wrapped up in the dripping wet threesome that he's completely forgotten about all of the gifts waiting to be delivered. He's too busy making sure every hole gets filled with hard cock and hot pee. Oh well… there's always next year, right?"

Who wouldn't want to be Santa enjoying this hot threesome with Alexis Crystal and Lexi Dona? Vipissy have done it again with a wonderful threesome pissing scene there is something great seeing everyone enjoying getting themselves soaked in warm piss and I do love the lesbian pissing action. Merry Christmas to all.

See Santa Getting Soaked In Piss Here


Filed under: Babes Peeing and Drinking Piss and Movies and Peeing and Pissed On and Pissing and Pissing Movies and Pissing Videos and ViPissy
Posted on 12.25.14
Comments: 1 Comment


Tags: Alexis Crystal Vipissy, Lesbians Peeing, Lexi Dona Vipissy, Peeing Movies, Piss Drinking, Piss Movie, Pissing Movie, Threesome Piss, Vipissy Movie
From Vipissy we have a hot threesome pissing. I think Vipissy is getting better and better by the week and this movie is wonderful. We start off with Alexis Crystal and Lollypop in some wonderful lesbian action. Lollypop is great and you can see her in the last Vipissy lesbian post we have had Sexy Vipissy Lesbians Teens Peeing These two really do enjoy each other's body and soak themselves in each other's piss, their is soaked clothes pissy pussy licking and pee drinking they look so wonderful dripping in piss.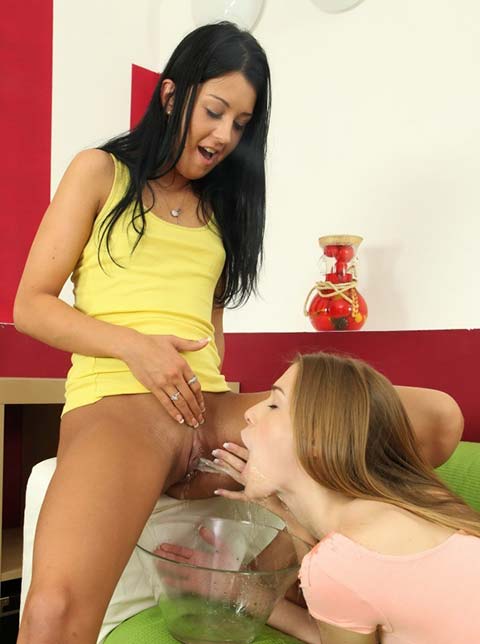 The story from Vipissy goes "Best friends Lollypop and Alexis share a fetish for hot piss and golden showers. They often indulge in some wet and kinky action together. Knowing they have the house to themselves for a while, the dirty duo get right to it, exchanging pee-tinged kisses and gulping down rivers of fresh piss straight from the source. Alexis' boyfriend is due home shortly and he's excited to join the naughty girlfriends for the first time. He has always wondered what it would feel like to pee right into a hungry mouth, and of course he's fantasized for a long time about how Lolly's lips would feel wrapped around his cock. He's about to find out the answer to both of his questions. As soon as he arrives home, both girls drop to their knees and take turns catching his golden nectar with their waiting mouths. Dripping with a mixture of everybody's tangy piss, Lolly and Alexis make a gorgeous pussy stack that no guy can resist. Both horny babes get their fill of hard cock pounding their pee-soaked twats and are once again feeling the urge to relieve their full bladders. No inch of bare skin is safe from their streams of hot piss. Cum and urine flow in this steamy threesome until all three are happily exhausted and glistening with golden pee."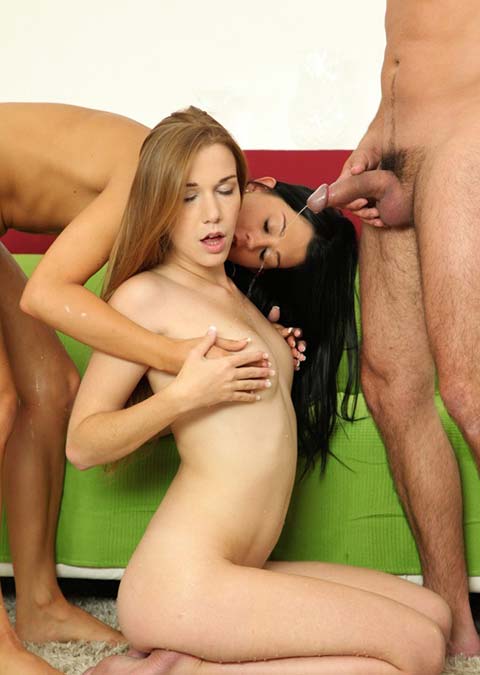 They finish there lesbian pee make out and then the threesome action really stats. They kneel down and drink some piss and then the sex starts, there is fucking and pissing and licking this Vipissy peeing movie has it all. Let's hope we have Alexis Crystal and lollypop back for some more pissing action they really do get into it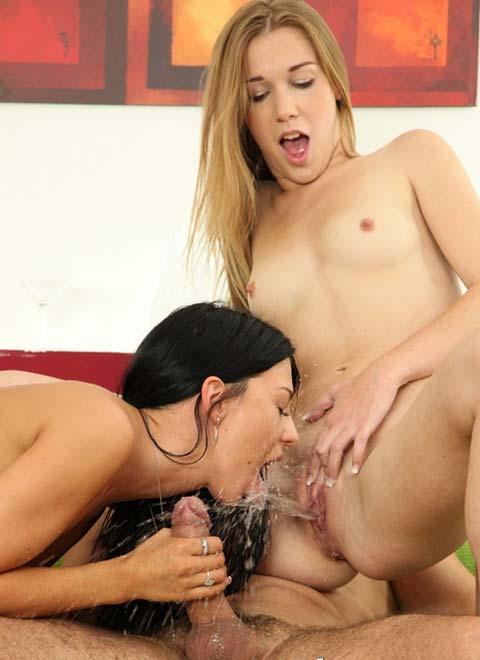 See The Threesome Pissing Movie Here

Read a Vipissy Pornsite Review


Filed under: Babes Peeing and Drinking Piss and Lesbians Peeing and Movies and Peeing and Pissed On and Pissing and Pissing In Vagina and Pissing Movies and Pissing Videos and ViPissy
Posted on 09.03.14
Comments: 4 Comments


Tags: Alexis Crystal Vipissy, Lesbians Peeing, Lollypop Vipissy, Piss Drinking, Piss Movie, Pissing Movie, Pissing Movies, Pissing Pussy, shaved pussy peeing, Threesome Piss, ViPissy, Vipissy Movie