Here we have the lovely Alice from Real Wetting. This time Alice is changing a light bulb she is desperate to pee but wants to finish the job before relieving herself. If you have seen other real wetting movies you will know that Alice loves female desperation she always holds on so long. Alice is on the chair and getting more and more desperate by the second she is starting to fidget and looks so lovely in her tight leggings. We had the desperation pictures from this Real Wetting movie a long time ago you can see them in the post Pissing In Her Tights From Realwetting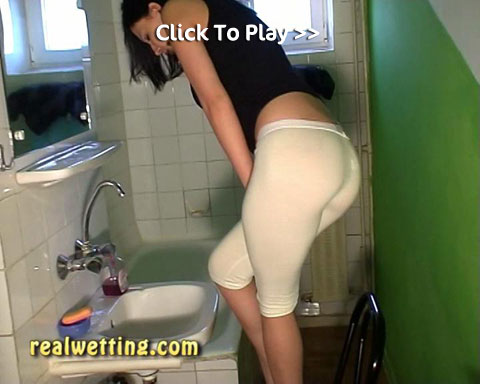 Alice is getting so desperate to pee now she is crossing everything she can. You can tell she is getting to the point of no return as she is doing the female desperation hop it won't be long till she is peeing in her leggings. I must say that real wetting Alice is one of my favourite female desperation models on the net when she is desperate to pee she is just so sexy. You can see more of Real Wetting Alice Here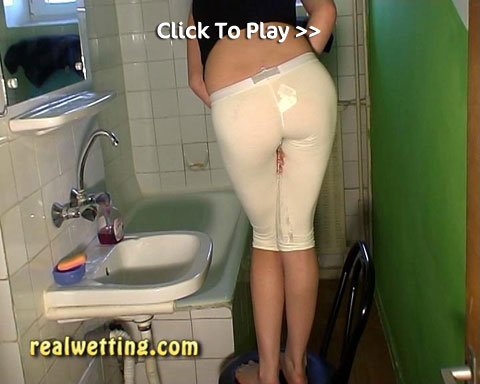 It's to late, Alice is peeing in her tights and look how her tights are getting soaked they are even going see through. I do love it when tights are peed in and they go see through it gives it the extra something. What a pissy mess, pee is gushing out of her bursting bladder and soaking her tights and legs its splashing over her feet too. What a mess Alice is she has soaked her tights and the bathroom floor. Once again a great female desperation and wetting movie from Real Wetting.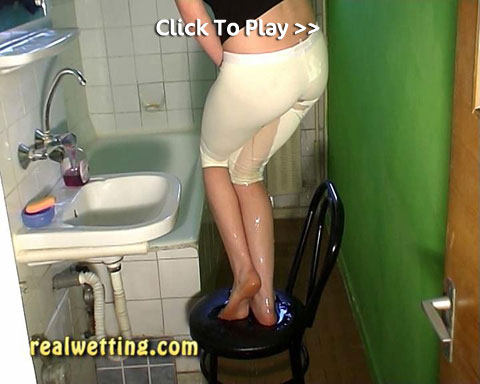 Watch Alice Desperate and Peeing In Her leggings Here


Filed under: Audreys Wetting Site and Desperation and Female Desperation and Movies and Peeing and Pissing and Pissing In Leggings and Real Wetting
Posted on 09.14.10
Comments: 3 Comments


Tags: Alice Realwetting, Audrey's Wetting Site, Desperate To Pee, Female Desperation, Pissing In Leggings, Pissing In Tights, Real Wetting
3 Comments »
Nice………… Is Alice even wearing any panties? Because I can't tell. by the way can u try finding any of the lesbian pee stories? I really like those stories…

Comment by Otto 8x6 — September 16, 2010 @ 3:23 am

she held on to that pee as long as she could and must have been in misery. you can't have to dance that wild and not lose it quick!!

Comment by steven — October 22, 2012 @ 3:48 pm

did she do any other adult video?

Comment by andi — November 21, 2015 @ 2:31 am
RSS feed for comments on this post.
Leave a comment