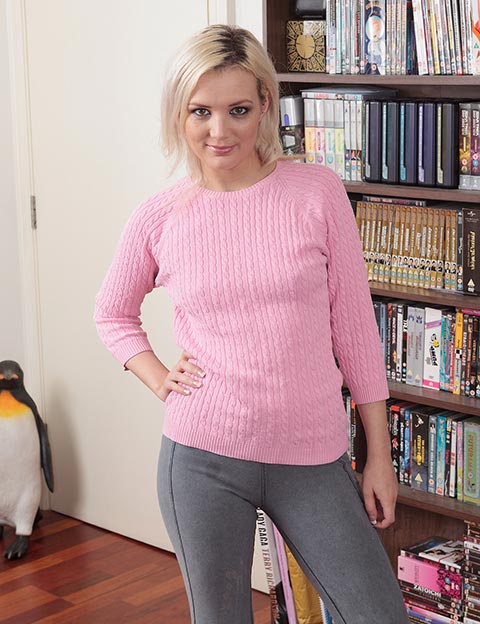 From Wetting Her Panties we have the lovely Faye. We have had some wonderful Wettingherpanties sets with Faye in the past, she really is one dirty girl. If you have missed some of her previous wetting posts check out Pantyhose And Panty Peeing With Fay X, Jeans And Panty Peeing With Faye X, and Faye X Skirt And Panty Peeing.Today we have her in a pretty pink top and tight pants she plays around and then removes her top to show her lovey little breasts and hard nipples. She stands there with her legs tightly crossed, she even has a camel toe.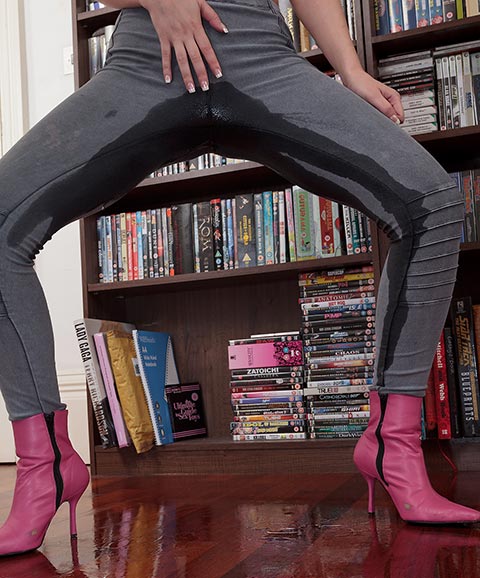 Faye is standing with her pants on but topless.  Her pants are tight against her crotch and then she starts to pee. Her pee trickles out and runs down her legs, the fabric is going a lovely wet dark grey. She starts to pee harder and the crotch of her pants is getting darker and darker. Her piss starts to splash on the floor her pants are saturated they are shiny with piss. She keeps on peeing in her pants and there is a pee river running into her pink boots too her feet are getting soaked in her warm piss, a wonderful messy pants peeing.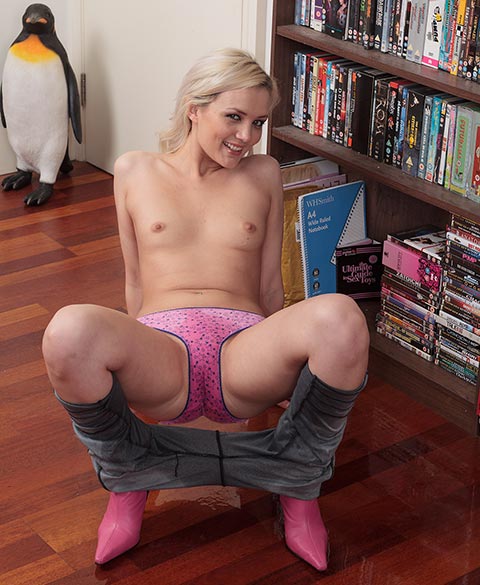 Faye finishes peeing in her pants and stands there showing the mess she has made. Her pants are soaked in pee and her boots are full of piss as well. She pulls down her piss soaked pants to show her panties, you can see the wonderful pee stain in her crotch. She pulls her pants down more and then leans back opens her legs and we get a wonderful shot of her piss soaked panties clinging to her pussy, such an enticing view. She stands up and then pulls her wet panties down until we get to see her wet shaved pussy such a wonderful pants peeing from Wetting Her Panties.
See Faye Peeing In Her Pants Here
 Visit Wettingherpanties Click Here