From Real Wetting we have the wonderful Dominika dressed in denim overalls. We have had Dominika in the past and if you have missed some of her sexy peeing posts check out Dominika Peeing in her Green Jeans, Dominika Peeing In Her Jeans, and Peeing In Her Bikini From Real wetting Today she is in her denim overalls on the balcony and desperate to pee. She is waiting for her boyfriend and she is getting annoyed. He is late she is getting more and more desperate to pee but she keeps waiting on the balcony so she can see him arrive. We can see her with her legs clasped tightly together desperately holding on.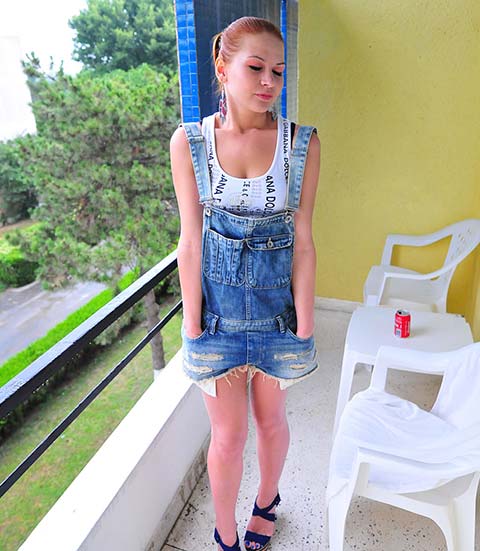 She is getting more and more desperate to pee, she is really struggling to hold on. I bet she wished she had gone to the toilet earlier as she won't be able to make it with her bladder so full and tight. She is standing there holding on and then she starts to pee in her denim overalls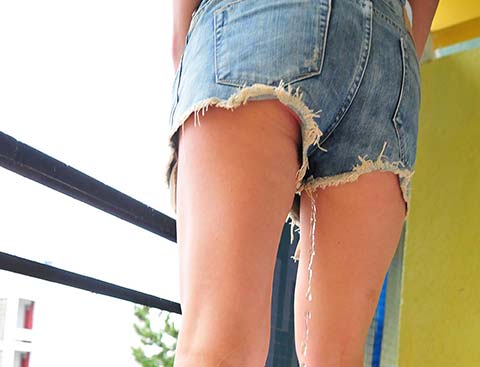 She has started to pee in her denim overalls and has piss running out one side and it is splashing all over her leg. The crotch of her overalls has gone dark and I bet the warmth of her pee is amazing running down her legs. She has peed for ages before she manages to shut off the flow and now she is standing in her overalls and soaked in piss. She goes into her bedroom and strips off and we get to see her in her piss soaked panties too. How great would it to be her boyfriend and walk in finding her standing in her pissy panties.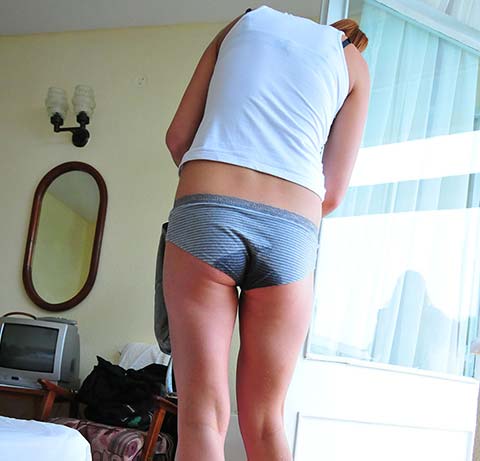 See Dominika Peeing Her Overalls Here