From HD Wetting we have some wonderful jeans peeing photos of Alisha desperate and wetting herself. We start off with Alisha topless in her jeans and desperate to pee. There is something so wonderful watching a desperate lady as she fidgets and giggles with her breasts bouncing around. She stands there desperate and slowly strips off her slinky top till her big breasts are bouncing around for us. She jiggles around a little and then stands there and starts to pee in her jeans. The light denim tightly encasing her pussy starts to get damp and then the pee flow increases and there is pee streaming down her legs. She really does make a mess of her jeans pissing in them. After she has finished pissing she pulls her jeans down and we get to see her wet and pissy panties too.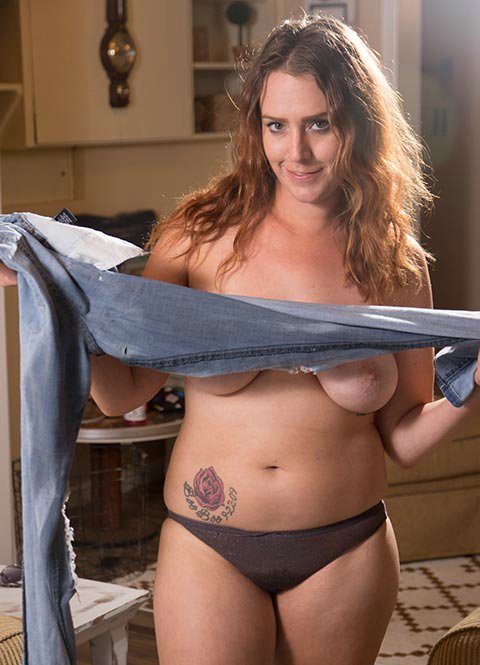 We continue with the jeans peeing as Alisha is out leaning against a rail out on the deck. She starts off so casual but then as she is standing there we know she needs to pee. As she bends forward and grabs her crotch she really needs to pee. She has her hands jammed in there and she can't hold on, she is peeing in her jeans while her hands are still clamped. The last ditch effort to hold on failed and now she has pee steaming down her tight jeans. She finishes peeing in her jeans and turns around and we can see her wet piss soaked bottom too.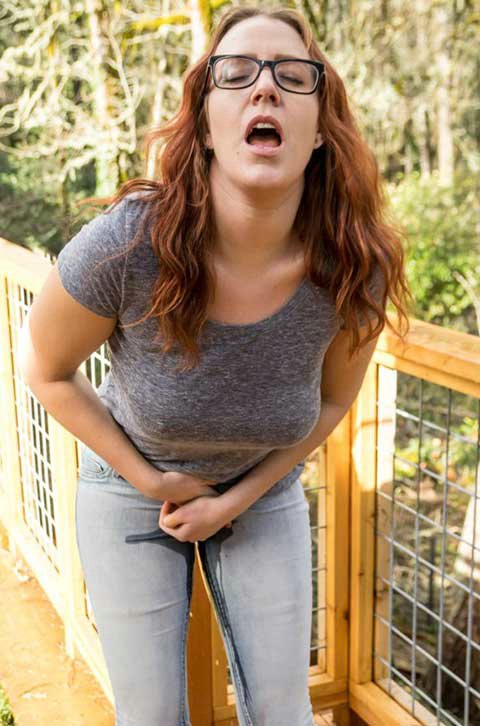 To finish we join Alisha in the bathroom as she is taking selfies of herself. She is flashing her breasts and playing around teasing us. We know that she is building up to peeing her jeans for us and she poses and flashes some more and then she moves the camera to the crotch of her jeans and starts to pee for us. Alisha is peeing her jeans for us she is making a wonderful mess of them and as she soaks them in warm wetness. She finishes peeing in her jeans he pulls them down and shows us the wonderful wet patch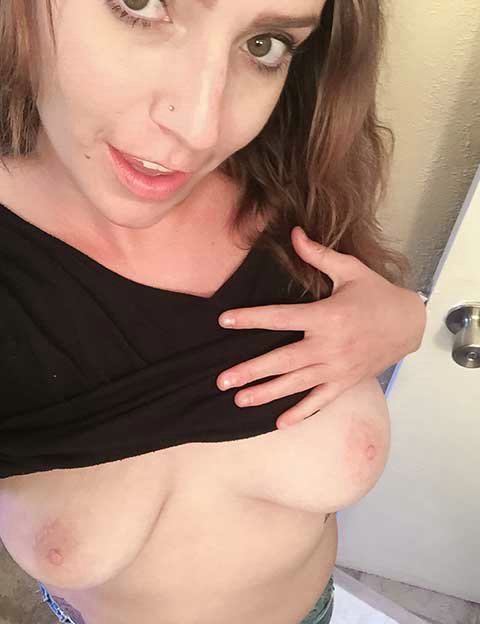 See Alisha Peeing In Her Jeans Here


Filed under: Desperation and Female Desperation and HD Wetting and Jeans Peeing and Jeans Pissing and Peeing and Pissing and Pissing In Pants and Pissing Pictures
Posted on 09.17.17
Comments: 2 Comments


Tags: Alisha HD Wetting, Desperate To Pee, Female Desperation, HD Wetting, Jeans Pee, Jeans Peeing, pants peeing, Pissing In Pants, wetting
2 Comments »
Are Alisha and Sosha the only two models this company have?

Comment by Sophie — September 19, 2017 @ 7:01 am

Looks like it at the moment, hopefully Nikko returns.

Comment by admin — September 19, 2017 @ 12:45 pm
RSS feed for comments on this post.
Leave a comment