From Real Wetting AKA Audrey's Wetting Site we have the wonderful Audrey. We don't get that many updates staring the owner of the site but when we do we are very lucky. We join Audrey at the beach, she is doing some stretches and really enjoying the view.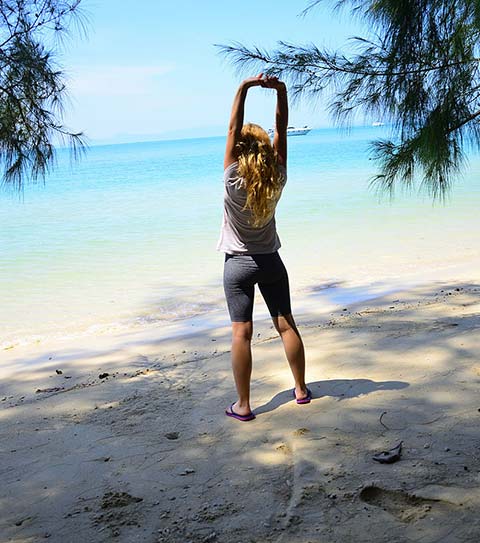 Audrey keeps on stretching and as she does she is showing of her wonderful body. She is starting to feel the need to pee and the more she is there the more she needs to pee. She looks around and sees that there is no one around and has a very dirty idea.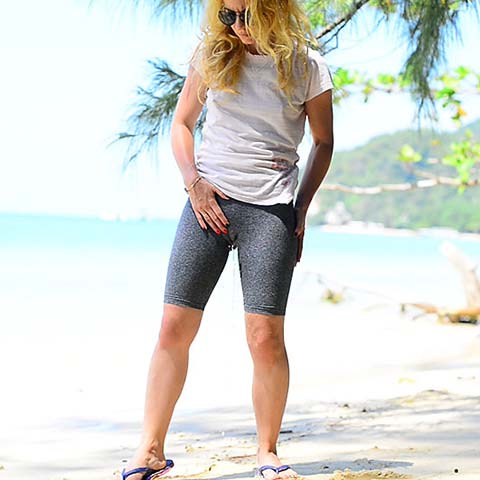 As she is standing on the beach with a lovely view behind her she starts to pee in her shorts. The crotch goes dark and then as she starts to pee more. There are pee rivers running down her legs and soaking into the sand. The grey of her shorts is really showing off the great piss patch that she is making. When she finishes pissing in her shorts she turns around and shows off her big wet batch. A super sexy shorts wetting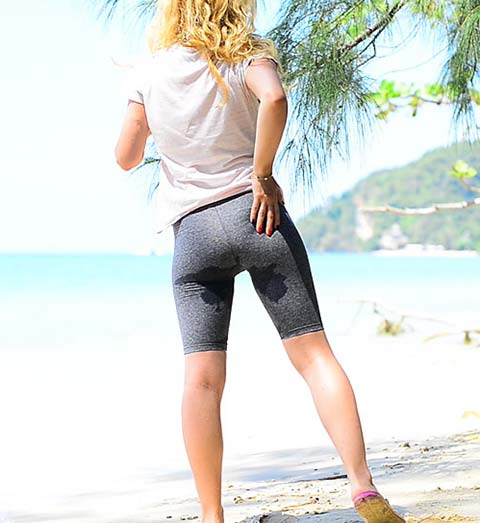 See Audrey Peeing In Her Shorts Here


Filed under: Audreys Wetting Site and Babes Peeing and Outdoor Pissing and Peeing and Pissing and Pissing In Shorts and Pissing Outdoor and Pissing Pictures and Real Wetting
Posted on 01.25.18
Comments: 1 Comment


Tags: Audrey Real Wetting, Audrey's Wetting Site, Audreys Wetting Site, Beach Pee, Outdoor Pissing, Peeing At The Beach, Pissing In Shorts, Real Wetting, shorts peeing, Shorts Pissing, wetting
From Real Wetting we have the wonderful wetter Gemma. We have had her wetting for us in the past in some great scenes. If you have missed seeing her pee for us previously check out Gemma Peeing In Her White Pantyhose – Gemma Peeing In Her Tight Jeans – Gemma Skirt And Pantyhose Pissing and Gemma Pissing In Her Pants she really does love wetting and her bottom looks so good in tight soaked clothing. Today she is dressed in a dress in shear pantyhose she needs to chop some wood for the fire. Before she even picks up the axe she is so desperate to pee.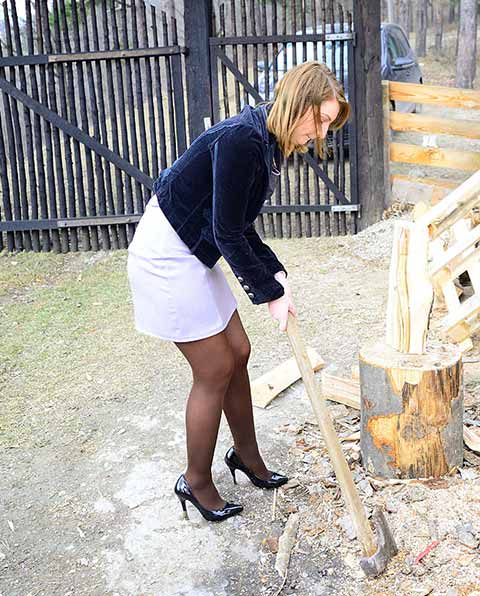 She bends down and her skirt tightens against her bottom, her bladder is getting squeezed and she needs to pee bad. Gemma she goes to pick the axe up and as she does she starts to lose control of her bladder and some pee stars to drip into her pantyhose. Her pee drips start to turn into a river and her piss starts to gush out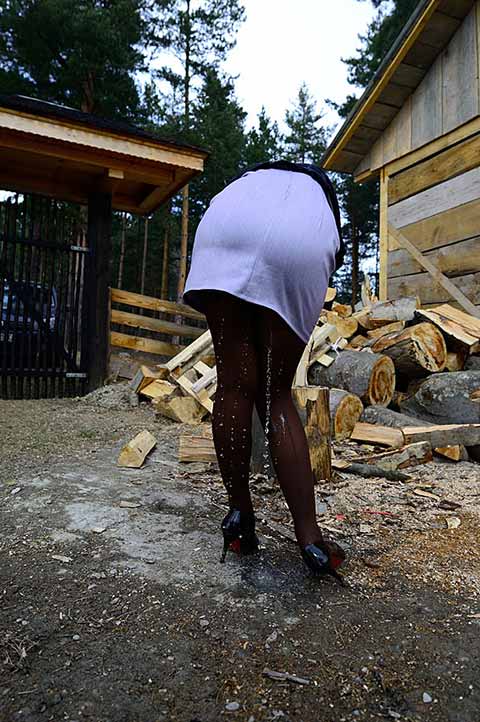 She is pissing in her dress and pantyhose and she has piss running down her legs and it is soaking into her shoes. This is one wet mess she is making. She keeps on peeing herself till her bladder is empty and then she stands up dripping piss. Gemma lifts her dress up and we can see her soaked pantyhose and then she pulls them down and we get to see her wet panties too. Another wonderful wetting from Gemma of Real Wetting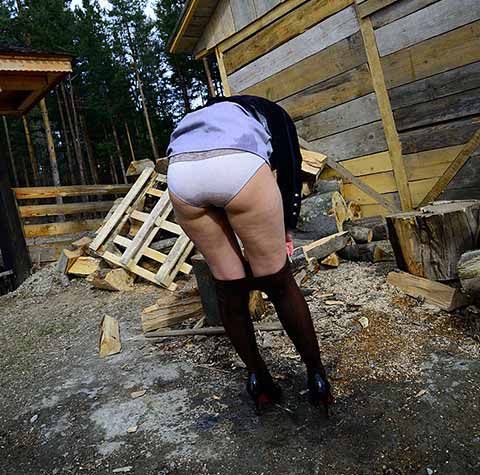 See Gemma peeing In Her Dress And Pantyhose Here

Filed under: Dress Peeing and Knicker Wetting and Outdoor Pissing and Panty Pee and Pantyhose Pissing and Peeing and Pissing and Pissing In Skirt and Pissing Pictures and Real Wetting
Posted on 11.23.17
Comments: 1 Comment


Tags: Gemma Real Wetting, Panty Pee, Panty Peeing, pantyhose peeing, Pantyhose Pissing, Peeing In Dress, Peeing Pictures, Pissing In Skirt, Real Wetting, Skirt Peeing, Stockings Pee